One of the best boxers of our era, Mike Tyson was well known for striking fear in the hearts of his opponents. The former heavyweight champion is well respected for his skills, but some demons from the past made things very difficult for Tyson, and that projected on to his life later on.
Tyson's struggle with drugs and alcoholism are well know, and even though he's trying put all this behind him, he's still a sucker for psychedelic trips, and new experiences. Mike Tyson is very much interested in DMT (N, N-Dimethyltryptamine) and he recently learned about the studies conducted by Imperial College London's Centre for Psychedelic Research, talking about it on The Fighter and The Writer, he said, "I would love to be a guinea pig for that."
Decades ago, Tyson tried 5-MeO-DMT, and he painted a wonderful picture of the trip he experienced, he said, "In my trips, I've seen that death is beautiful. Life and death both have to be beautiful, but death has a bad rep." Tyson recently claimed that health is continously detoriating, and even the most ferocious man on the planet feels it coming. Ideally Tyson should maintain a healthy lifestyle, but it seems like he's having a hard time finding the balance.
Related – Joe Rogan geeks out about Mike Tyson's "most DESTRUCTIVE best" fight in his prime
Mike Tyson claimed a 'DMT trip' encouraged him to come back inside the octagon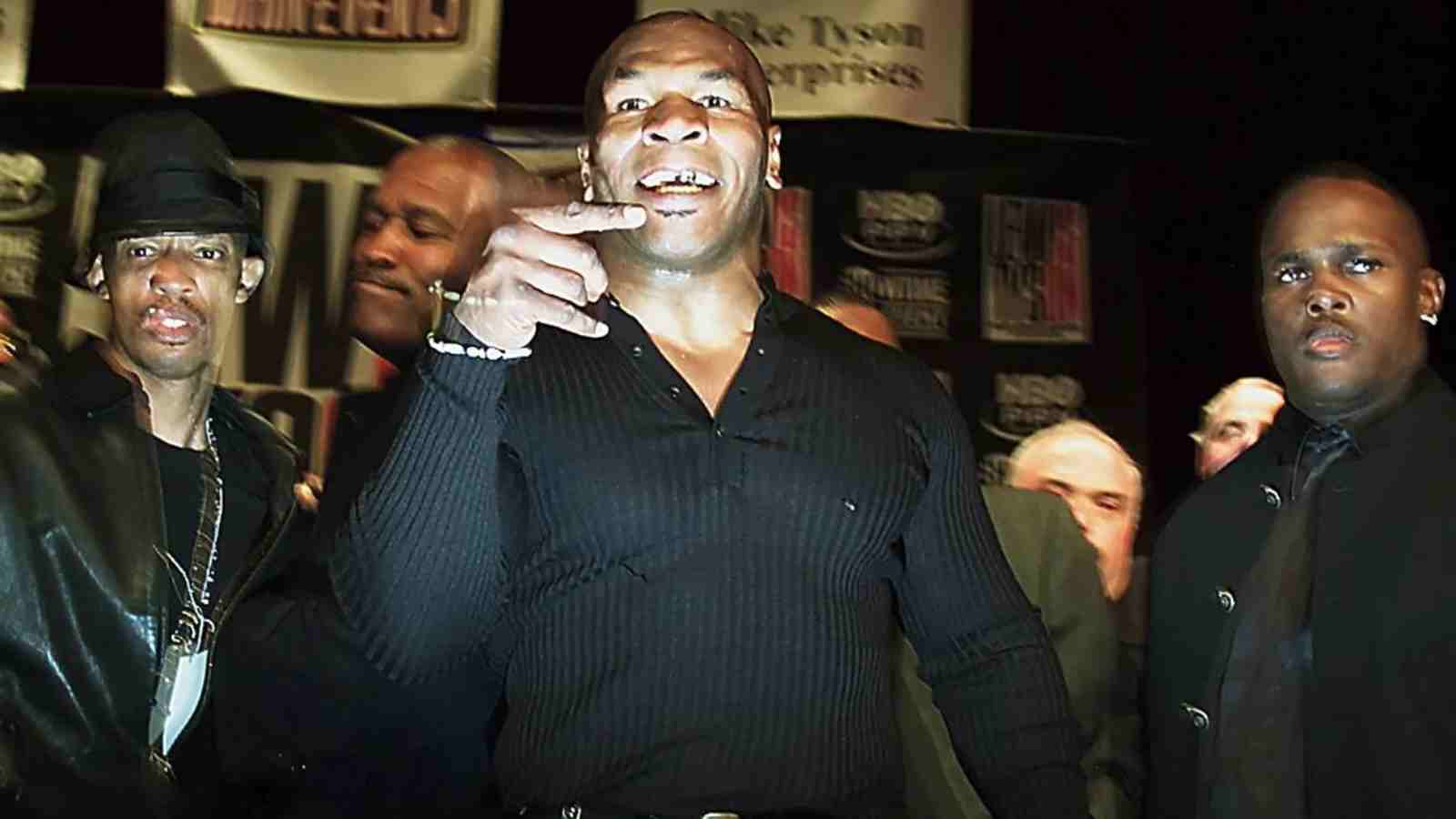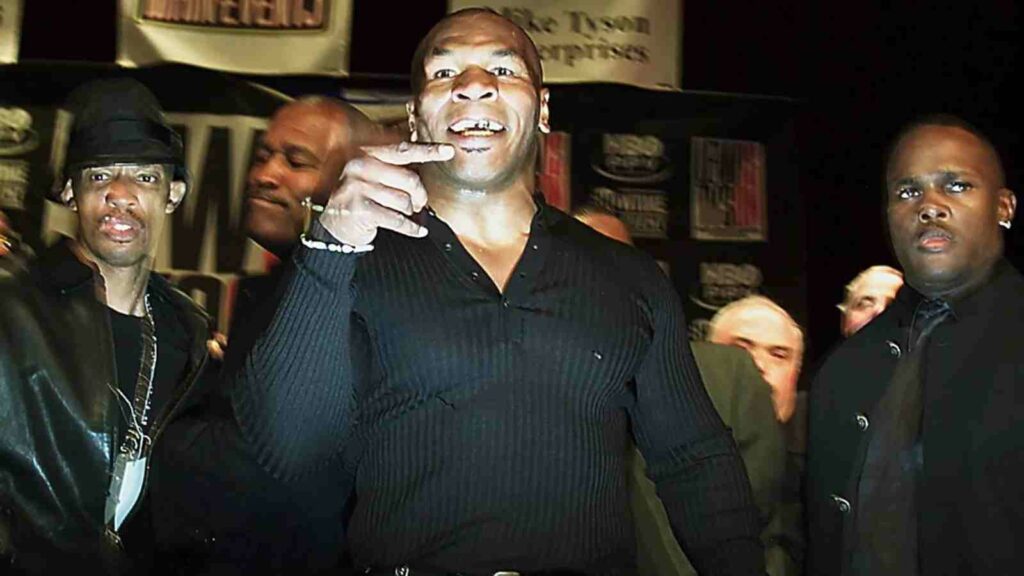 Tyson returned to action after almost a decade and he fought Roy Jones Jr in an exhibition boxing match, while fans were really excited when this fight got announced but it obviously came with a shock. Even though Tyson trained very hard for his return, fans were concerned about his well being.
Nonetheless, Tyson and Jones Jr fought tooth and nails for 8 rounds, and the fight was ruled as a draw. While talking about the motivation for his comeback Tyson shared an interesting story, "I did this toad, this DMT stuff and I lost the weight. I don't know what happened, I just said I'm going to do this," Tyson said. "I did this toad and the toad said, 'you gotta do this… you have to do it."
Also read – "He can go f–k himself" – George Kambosos has no respect for Teofimo Lopez as he calls him a sore loser
Jake Paul also made his professional debut on that card, and Mike Tyson proclaimed this as the birth of Jake Paul. "It started with me fighting Bob Sapp, that was going to be the first fight," Tyson added. "The fight with Roy Jones was supposed to be with Bob Sapp," Tyson continued. "Roy Jones got involved, other fighters got involved, Holyfield got involved and it turned into a fiasco. Then the young guy, Jake Paul, he got involved and that's how the birth of Jake Paul became."
Also read – "I cried like a little baby" – 40 years later, Larry Holmes still choked up recalling defeating "The Greatest" Muhammad Ali