Tyson Fury who earlier this year announced his retirement is back again and immediately called out some of the big names such as Oleksandr Usyk, Anthony Joshua, etc. Usyk who defended his WBA (Super), IBF, WBO, IBO, and vacant The Ring heavyweight titles against Joshua in August didn't take the fight.
However, the Ukrainian has plans to fight Fury next year. In a recent interview with ESNEWS, Usyk mocked the 'Gypsy King' by calling him an alcoholic in Spanish. He said: "Tyson Fury you Borracha. it's the guy who drinks alcohol. Yeah, alcoholic."
After Usyk showed no interest in the fight, Fury shifted his focus on AJ and the fight was very close to getting materialized. However, AJ didn't sign the contract before the deadline. Fury who was eager to fight this December finally settled on a trilogy fight with a former opponent, Derek Chisora. 
Usyk just wants some time to recover from his last fight but a fight with Fury is inevitable. This might be the greatest heavyweight fight in recent times. 
Read More: Oleksandr Usyk meets with Ukraine's President Volodymyr Zelenskyy as the champion is set to undertake massive reconstruction efforts across the country
Oleksandr Usyk wants to get down with Deontay Wilder after Tyson Fury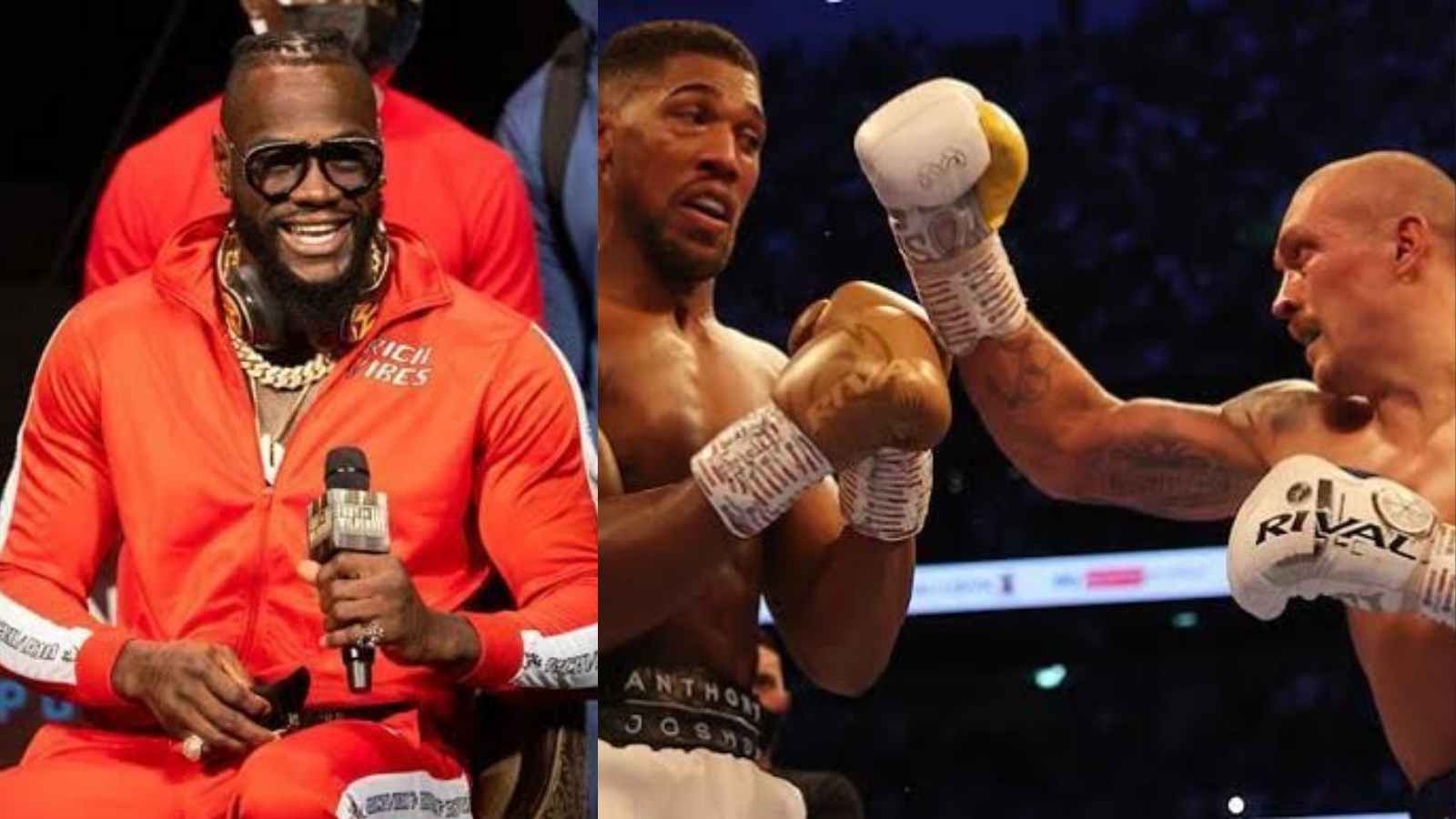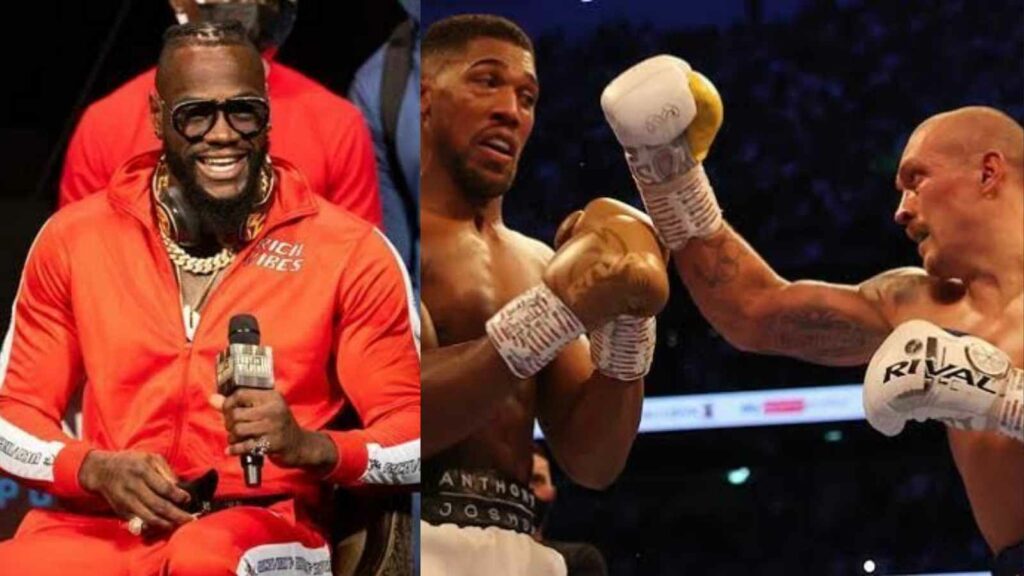 Oleksandr Usyk's main focus, for now, is to fight and beat Fury in the title unification bout next year. However, the Ukrainian also has eyes on Deontay Wilder.
Wilder recently made his comeback, a year after losing to Fury in a title bout. Wilder was as impressive as ever and dropped his opponents with a nasty knockout. It seems like the 'Bronze Bomber' is finally back and will be fighting the top dogs in no time. 
Also Read: WATCH: Deontay Wilder BRUTALLY knocks out Robert Helenius within one round
Usyk has noticed Wilder's comeback and is ready to fight him anytime soon. According to Usyk, he will first beat Fury and later get his hands on Wilder.  "After I get rid of Tyson Fury then we're gonna talk to Wilder. I will train hard," said Usyk.
The heavyweight division features a lot of superstars with huge fan followings and all of them are ready to fight it out for the gold. The fights between Usyk, Wilder, and Fury will definitely be huge boxing events and fans are extremely excited about them. 
Also Read- "He has a lot of experience" – Robert Helenius shows respect to former sparring partner Deontay Wilder ahead of their fight