Tyson Fury will watch the bout between Jermaine Franklin and Dillian Whyte on television with great curiosity on Saturday night. Fury has in-ring experience with both fighters and expects the match to be a close call between the two skilled boxers.
Speaking to BoxingScene.com Tyson spoke about where Jermaine Franklin stands against Dillian Whyte.  He believes Jermaine is a big man and can put a dent in anyone. He further added that Whyte may be the favorite coming into the flight but Franklin can be a tough puzzle to crack.
Tyson said, "It's heavyweight boxing. Anybody can beat anybody in this game…He's big enough to put a dent in anybody…Obviously, Dillian Whyte's favorite. He's the high-level guy. He's a top-five heavyweight and Jermaine Franklin's trying to crash the party. So, I'm gonna be tuning in tomorrow night to see if he can get his seat in the top five or six heavyweights in the world"
Fury defeated Dillian Whyte via knockout at Wembley stadium in April of this year. The Brit boxer has also trained with Jermaine Franklin preparing for his next fight and believes Franklin can prove to be a very tough opponent for Dillian Whyte.
Read More: Oleksandr Usyk meets with Ukraine's President Volodymyr Zelenskyy as the champion is set to undertake massive reconstruction efforts across the country
Dillian Whyte doesn't consider Tyson Fury to be a top fighter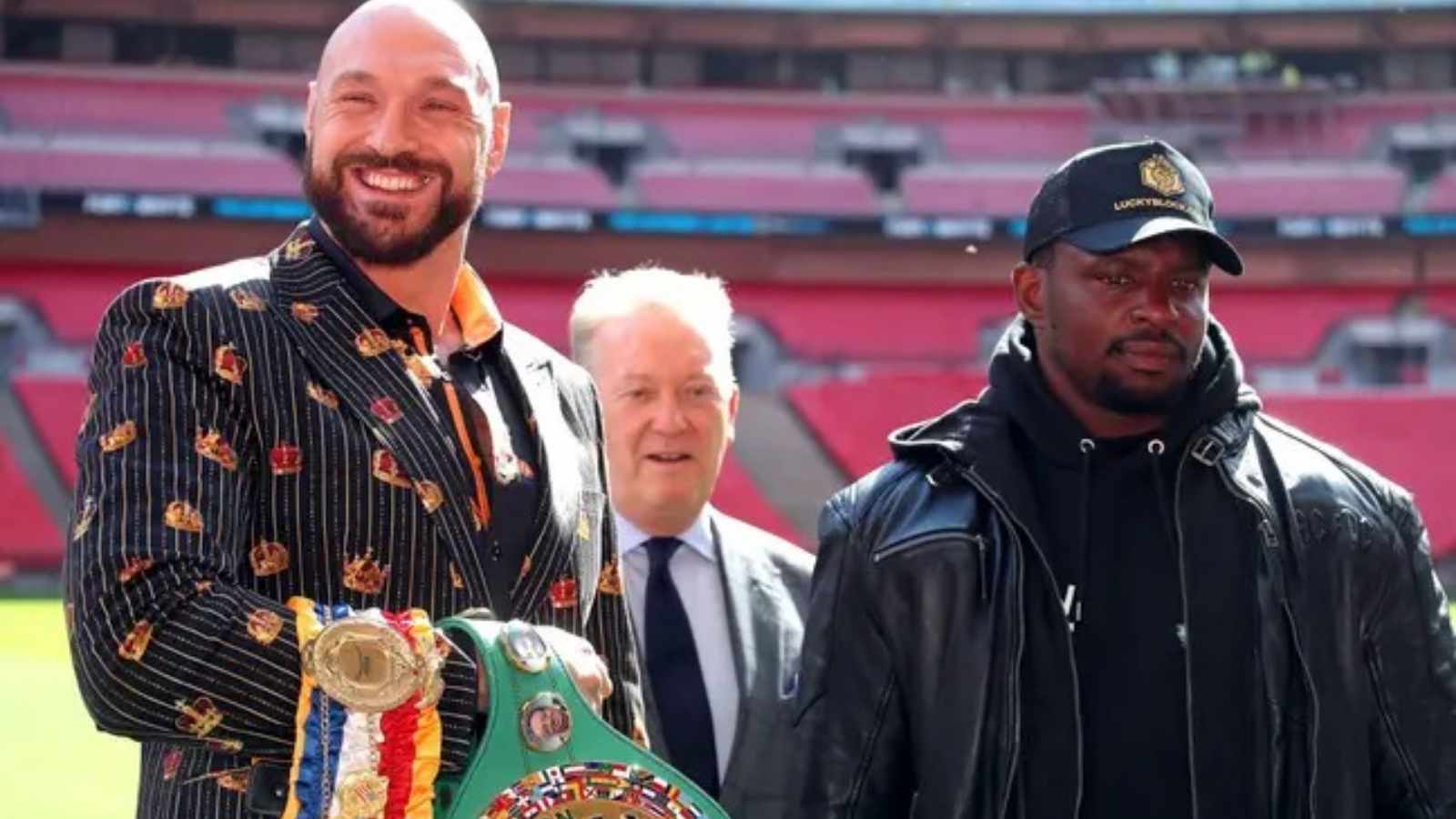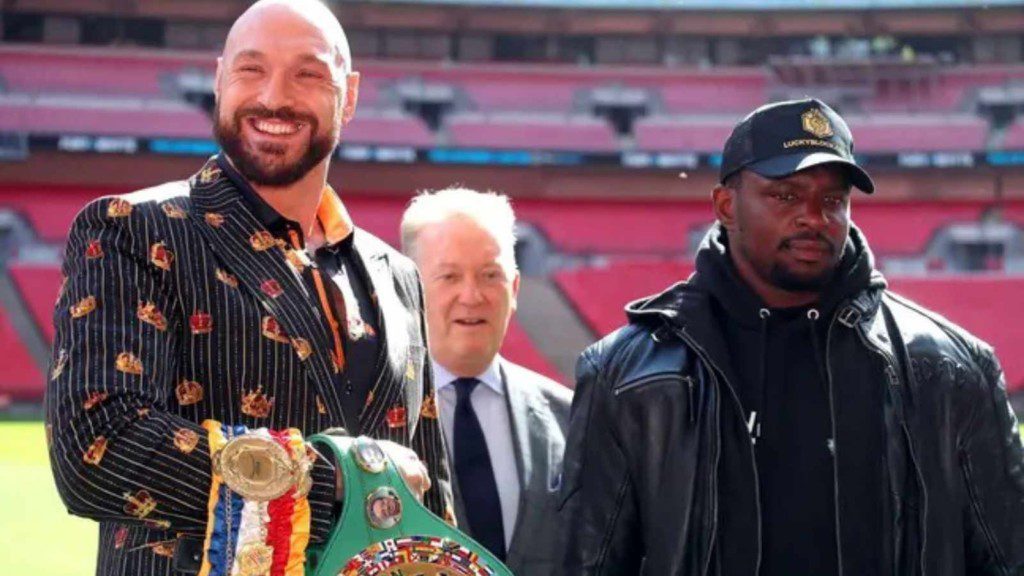 Despite being defeated by the number one heavyweight in the world earlier this year, Whyte still believes that Fury, the WBC world heavyweight champion, is nothing remarkable.
Ahead of his fight against Jermaine Franklin, Whyte spoke with Betfred's Lightweight Boxing Show. Where he explained in detail what happened during his fight against Tyson in Wembley. He said, "People say he's fast and a great boxer but he's not, he's just a big guy…In the fight he just pushed me over because he's a strong guy. That's because he's so big because I'm not a guy that gets pushed around easily."
Also Read: "Tyson Fury you borracha" – Oleksandr Usyk mocks Tyson Fury and calls him an alcoholic
When Whyte lost to Tyson back in April it was just his third defeat in professional boxing. The 34-year-old has registered 27 wins in 31 fights throughout his in-ring career. When he faces Jermaine Franklin on 26 November at OVO arena Wembley he would certainly be looking for a win against the American. If Whyte prevails this coming Saturday, he might have some marquee fights in 2023, including a rematch with British foe Anthony Joshua.
Also Read: "Will go to his camp" – Former rival Oleksandr Usyk offers help to Anthony Joshua for his potential fight against Tyson Fury