It was the Azerbaijan GP where Sergio Perez attained a resounding victory, surpassing his teammate Max Verstappen by 2.137 seconds. Checo's father, Antonio Perez, absolutely ecstatic with his son's success, proudly claimed that the Mexican would be aiming for the World Championship this season. And in all probability, it seemed quite possible for Sergio Perez to give a good fight to Max Verstappen for the golden trophy since only 6 points separated the two teammates on the Drivers' Standings.
Going into the Miami GP, Checo was energized with his new goal of the topmost spot on the rankings, and he even snatched pole position. But Max Verstappen displayed an impossibly brilliant performance as he climbed up from P9 on the grid to capture the first position by the end of the 57 laps. And this was only the start to Perez's woes. The Mexican lost to Max yet again at the Monaco GP, and the gap between them extended to 40 points. And fast forward to today, Max Verstappen is currently enjoying the World Championship lead with a 53-point advantage over Sergio Perez.
Thus, with three back-to-back race wins, Red Bull's golden boy has overthrown Sergio Perez and destroyed all his wishes for the Championship. While most would think it is a horrible time for Checo, Christian Horner claims the end of Sergio Perez's F1 World title dreams will be good for the Mexican. He said, "Looking at the gap now between the two drivers, which is pretty significant, in many respects that will take pressure off his shoulders and I think that'll allow him just to now relax, not put pressure on himself and just re-find the form that he had in those early races."
Related: Ferrari team boss Frederic Vasseur voices frustration with underwhelming SF-23 upgrades
Christian Horner believes Sergio Perez pushed himself too much to match Max Verstappen's calibre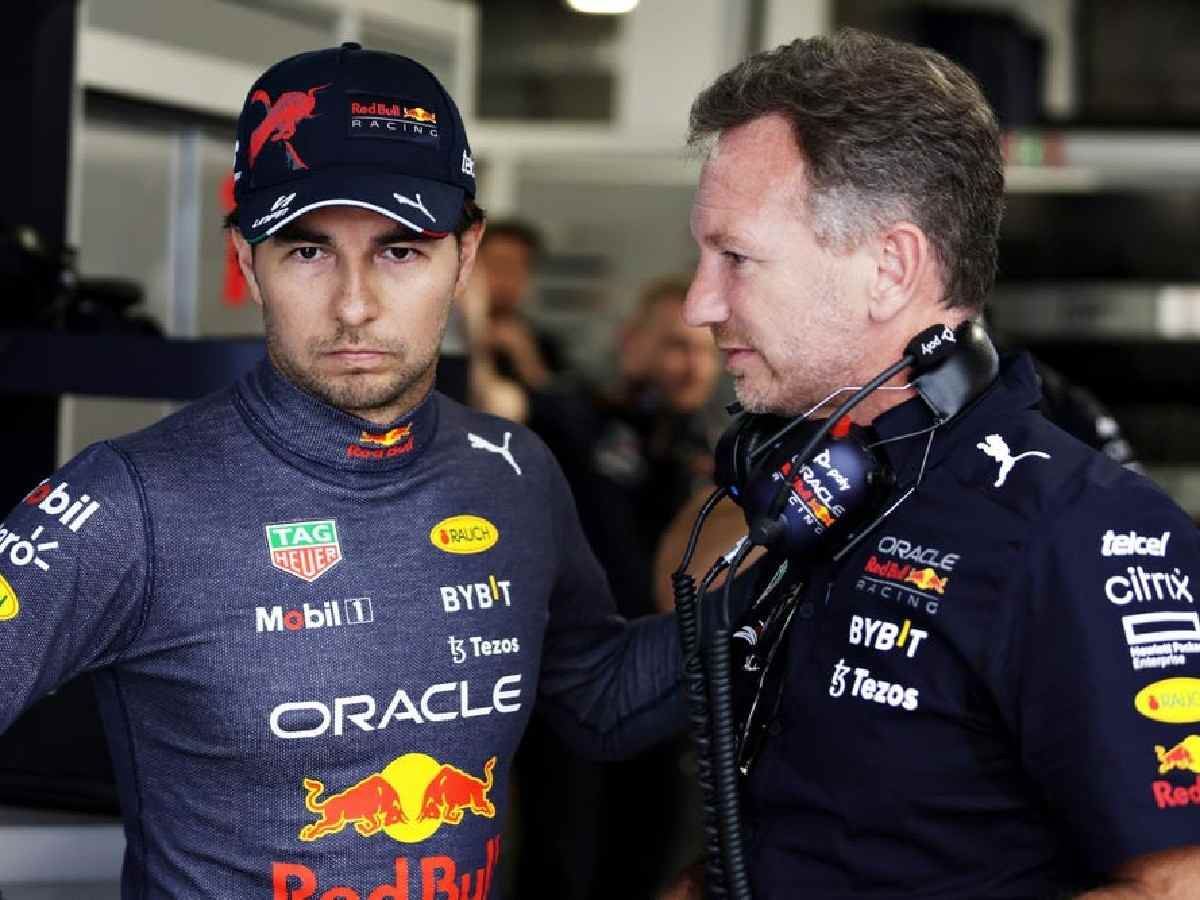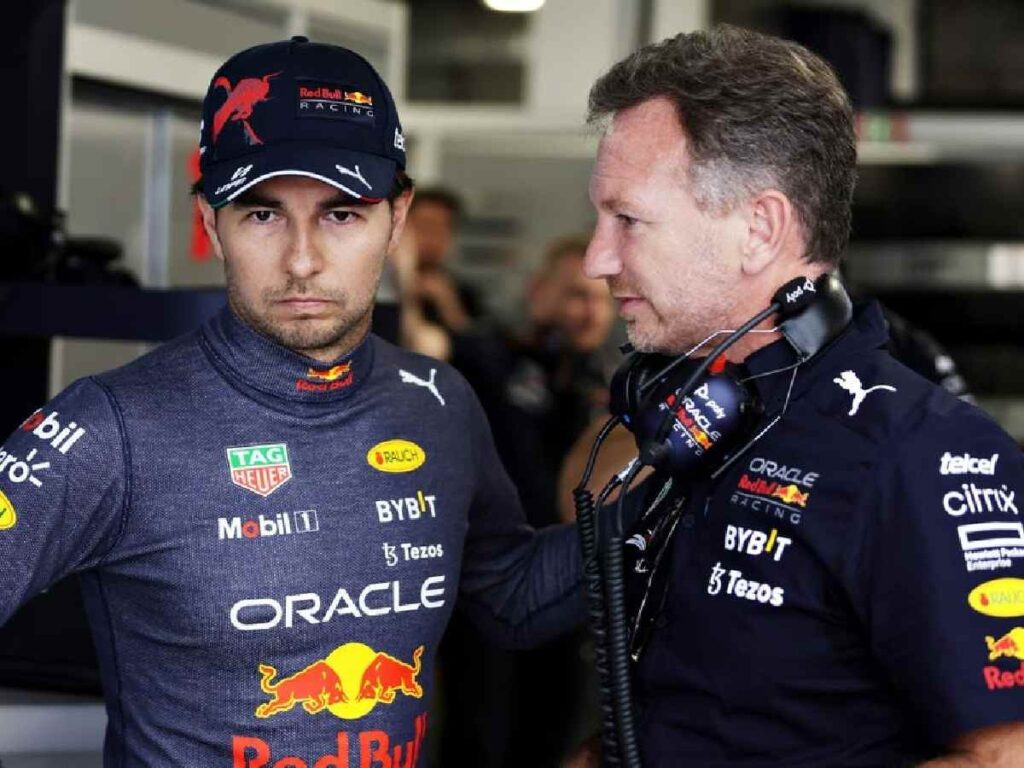 Max Verstappen is indeed the undefeated Dutch lion of Formula 1 who manages to beat all his rivals almost effortlessly. Being Max's teammate has been proven to be a taxing job since Daniel Ricciardo, Pierre Gasly, and even Alex Albon could not match up to his standards at Red Bull. But for the last two years, Sergio Perez has tried tooth and nail to bring his A-game to beat Max Verstappen. When Christian Horner was asked if Sergio has pushed himself too much in 2023 to win the Championship against Max, he said, "I think so."
Christian Horner continued, "We know what Checo is capable of, we've seen in races like Azerbaijan and Saudi already this year what he's capable of doing, and I'm sure he'll re-find that form in the future."
Now, Christian Horner's prediction might come true in the form of a few more race wins for Sergio Perez. Or the Mexican might cave in to the pressure and falter even more in the upcoming races. It remains to be seen if Max Verstappen wins the Championship this season as easily as he did last year now that Sergio Perez seems well out of his way, or if his own teammate manages to take the challenge up a notch against the Dutch lion.
In case you missed it: