When fans look back at recent Formula One history, they unanimously agree that Lewis Hamilton and Nico Rosberg's rivalry is truly one for the books. The two racing behemoths went head-to-head for quite a few seasons when they were teammates at Mercedes, and their competition reached its pinnacle during 2015 and 2016, after which, Rosberg walked away from professional racing in F1. But despite so much time having passed since those years, it seems their feelings have stayed the same.
Recently, the F1 official Instagram page came out with a throwback post on the 2015 United States GP incident where Lewis Hamilton ensured his World Championship victory with a skilled maneuver that caused Nico Rosberg to drop to fourth after going off the road.
Rosberg was fighting for his first title in 2015 like a man on a mission, but as he lost the US GP to Hamilton, he knew his chances of winning the title had slipped, and the German was in despair. And to vent his frustration, he aimed a cap at Hamilton while they were in the cool-down room.
The alleged "fight" between the former best mates made the headlines in F1 town as the "hatgate incident". Nico came out of the 2015 season and put all his focus into beating Hamilton to get the World Championship next year, which he accomplished. And then, he decided to retire from racing altogether while he was still at the top, to spend more time away from the toxic competition and with his family.
Also Read: "The test is going to happen," Toto Wolff reaffirms Romain Grosjean's hopes for Mercedes Test
Fan's post hilarious reactions to Nico Rosberg's "angry" comment on a 2015 United States GP throwback video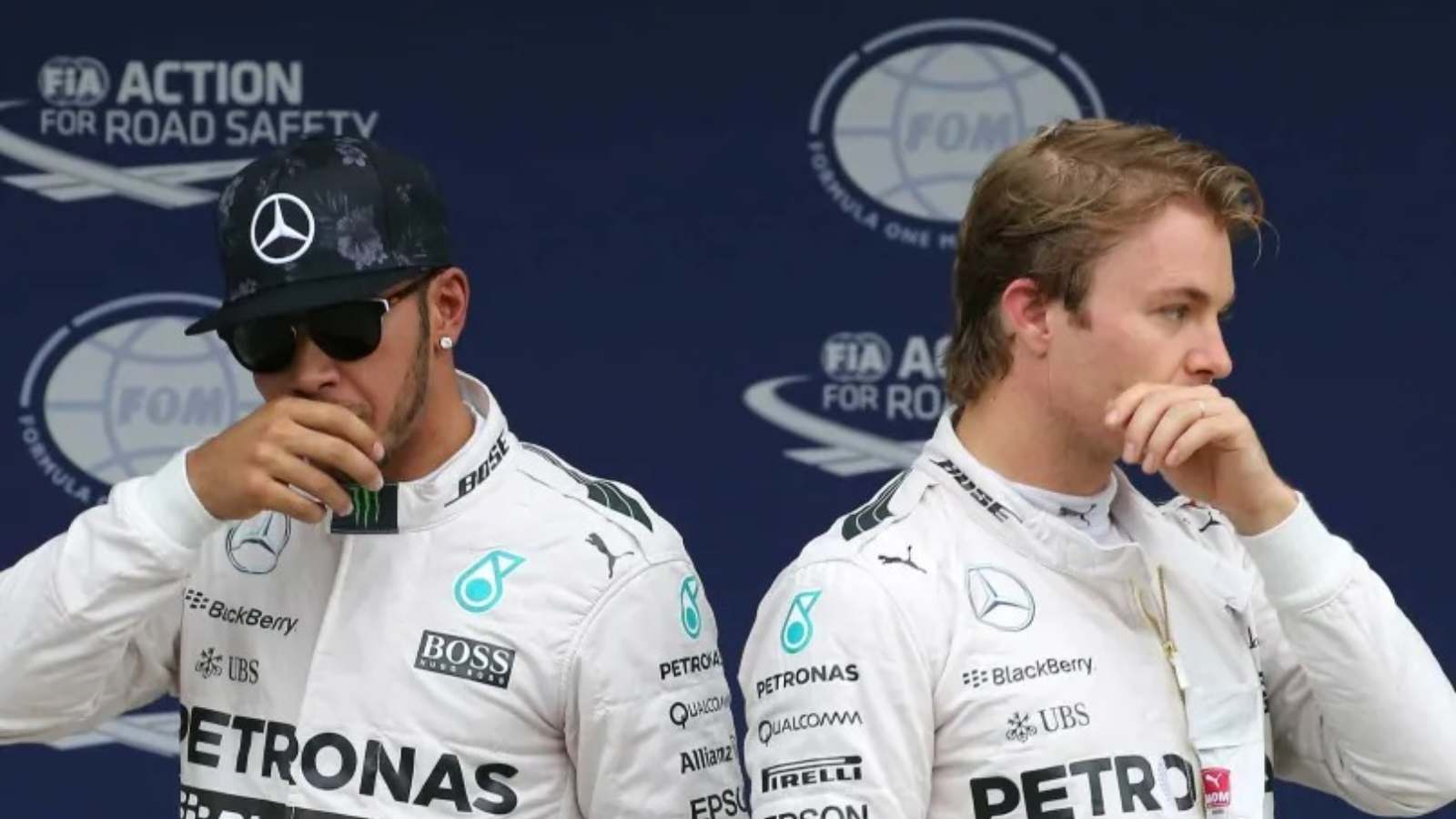 While Nico Rosberg is now a respected F1 pundit, he is still mostly remembered for his fierce rivalry with Lewis Hamilton and the massive fight that he put up to win his World Championship against his own teammate at Mercedes. So, when F1 Instagram posted a video dating back to 2015, the fans saw the United States GP incident where Lewis Hamilton tackled Nico Rosberg and sent him wide at Turn 1 at COTA. And one of them commented that it was a "classic move" for the Briton. Rosberg himself replied to that comment with an angry emoji.
Here is what the fans said about the entire exchange:
In other news, Lewis Hamilton has had his worst season this year since he moved into Mercedes as he could not get a single Grand Prix win in 2022. With three races left in the calendar, the challenge is not over yet, and the seven-time World Champion will indeed get a few more chances to grab a race win.
Read More: "My job is running an F1 team, it's not being an actor" : Guenther Steiner makes a shocking claim that he has never seen Drive to Survive
Read More: "I'm not going to be nice anymore," Romain Grosjean heavily criticized by rivals in IndyCar