Mattia Binotto's resignation from Ferrari came as a surprise to many as the Scuderia Team Principal abruptly stepped down from his role as the chief of the Maranello outfit after the 2022 season ended. Things had looked quite hopeful for Ferrari at the beginning of the year when Charles Leclerc and Carlos Sainz received the first 1-2 finish of the season at the Bahrain GP. Impressed commentators and F1 pundits touted Ferrari to be the Championship favorites, but the team could not keep up their performance in the subsequent races.
Without much trouble, Red Bull managed to turn the tables on Ferrari as soon as they unlocked the key towards consistent performance and solved the reliability issues in the RB-18 that they had previously faced. With that, the Austrian team managed to surpass the Scuderia in the standings to snatch the World Championship title for the F1 Constructors. And Max Verstappen went past Charles Leclerc to get the WDC title win as well. Thus, the season ended with quite disappointing results for Ferrari.
As Ferrari had gotten a string of disappointing results in the last few years, someone had to take the fall for it, and all fingers pointed to their Chief Mattia Binotto. The Italian was installed as the Team Principal of Ferrari in 2019, and in 2020, they suffered their worst ever finish in the Constructors' Championship with a P6 position. So, in the end, he exited the team amidst rumors that the Ferrari executives would have fired him from the post anyway.
Read More: Pierre Gasly gives a glimpse of his "unforgettable dinner" with NBA legend, Michael Jordan in Miami
Toto Wolff shares his opinions on Mattia Binotto's exit and his future steps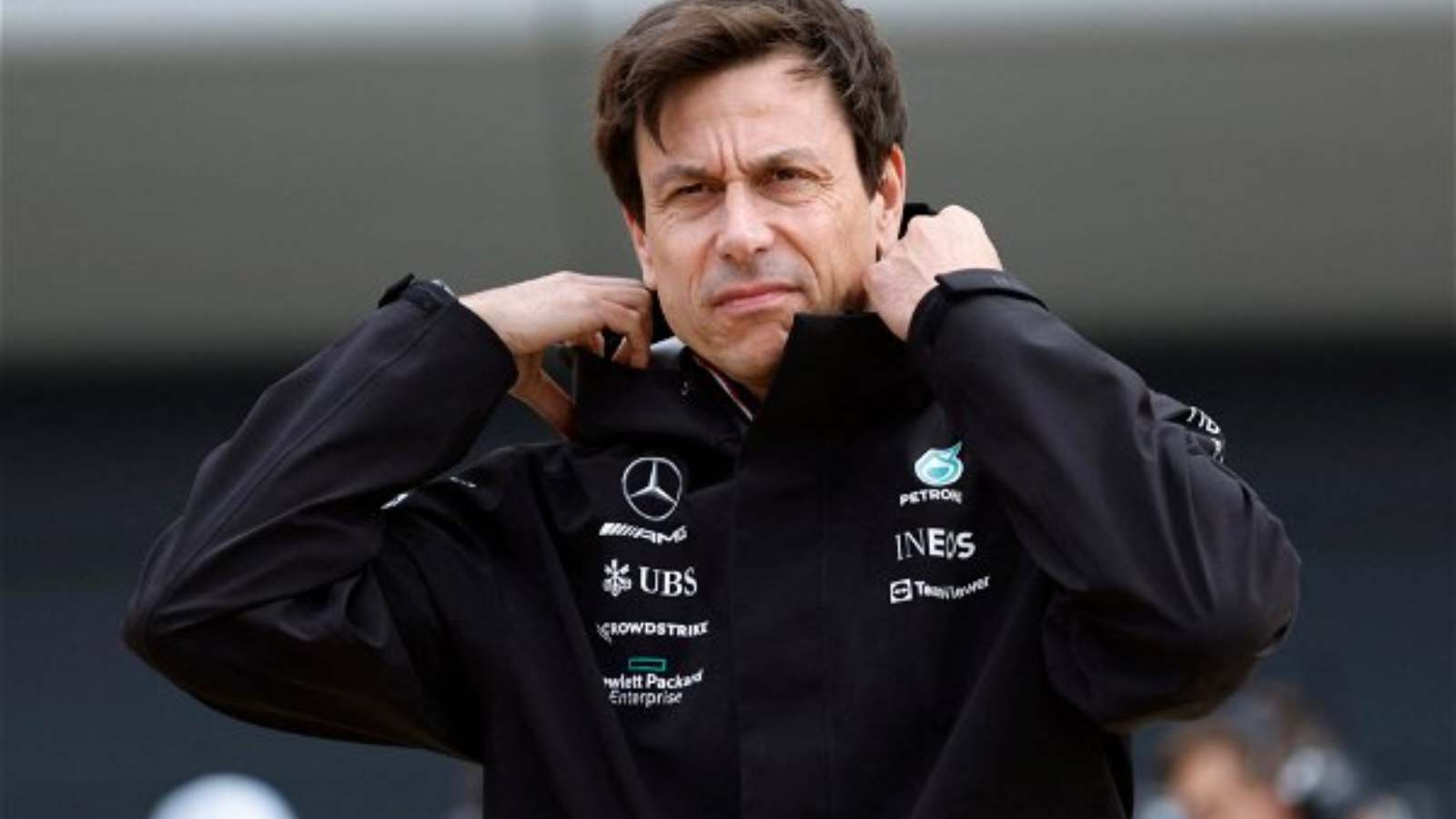 Toto Wolff has been associated with Mercedes for a long time, and he has seen Mattia Binotto during his tenure as the Team Principal of one of Mercedes' rival teams. While the two do not have a good rapport, Wolff still said, "It was always clear that he was under tremendous pressure. Being team principal at Ferrari, you better have a good contract for your exit. Now probably the unavoidable happened, but he held onto it longer than I thought."
When asked if Toto Wolff would have Mattia join Mercedes in the near future, he answered in the negative as he said, "Too much broken porcelain between us."
Even though it has been weeks since the news broke about Mattia Binotto leaving Ferrari, the team has not yet been able to find a suitable alternative for the 53-year-old. Thus, there has not been any confirmed news regarding who will be taking upon the role of leading Ferrari back to their winning ways in the future, and neither is there any concrete news about what job Binotto will be taking up next.
Read More: "I'm not going to be nice anymore," Romain Grosjean heavily criticized by rivals in IndyCar
Also Read: "The test is going to happen," Toto Wolff reaffirms Romain Grosjean's hopes for Mercedes Test