Sergio Perez's sporting career just seems to reach newer heights every day as the Mexican has now been presented with the title of the Sportsman of the Year at the 2022 National Sports Award Ceremony. The Red Bull racer could not be present at the function in person, but he was represented by his own brother Antonio Perez, who took the award on behalf of Checo. Antonio is not new to the motorsports circuit as he is a retired stock car racer, having won the 2008 NASCAR Corona Series title.
Only a couple of years ago, it was almost the end of the 2020 F1 season and Checo Perez seemed to have one foot out of Formula 1 since his contract with Racing Point was coming to an end, and no other team had hired him at that time. But it all took a turn for the better as he got the call from Red Bull–one of the top teams on the grid–with an offer to join them as their second driver beside Max Verstappen. Sergio Perez lapped up that opportunity, and the rest has been quite smooth-sailing for him till now.
In his very first year with Red Bull, Sergio Perez proved to all why he deserves his spot at the top team by becoming a crucial part of the Milton-Keynes-based team's strategy. He was instrumental in keeping Lewis Hamilton at bay at the Grand Finale of the 2021 season so that Max Verstappen could gain enough speed and win his debut World Championship in the end. Even now, fans believe a big chunk of credit gor Max Verstappen's 2021 World Championship title should go to Sergio Perez. Thus, it can be said that he is a top-class sportsman, and to recognise his contributions to the field, he was named the Sportsman of the Year.
Read More: WATCH: George Russell spotted with his gorgeous girlfriend courtside enjoying a Miami Heat game
Sergio Perez seems to be at the top of his game as he wants to go for the World Championship title in 2023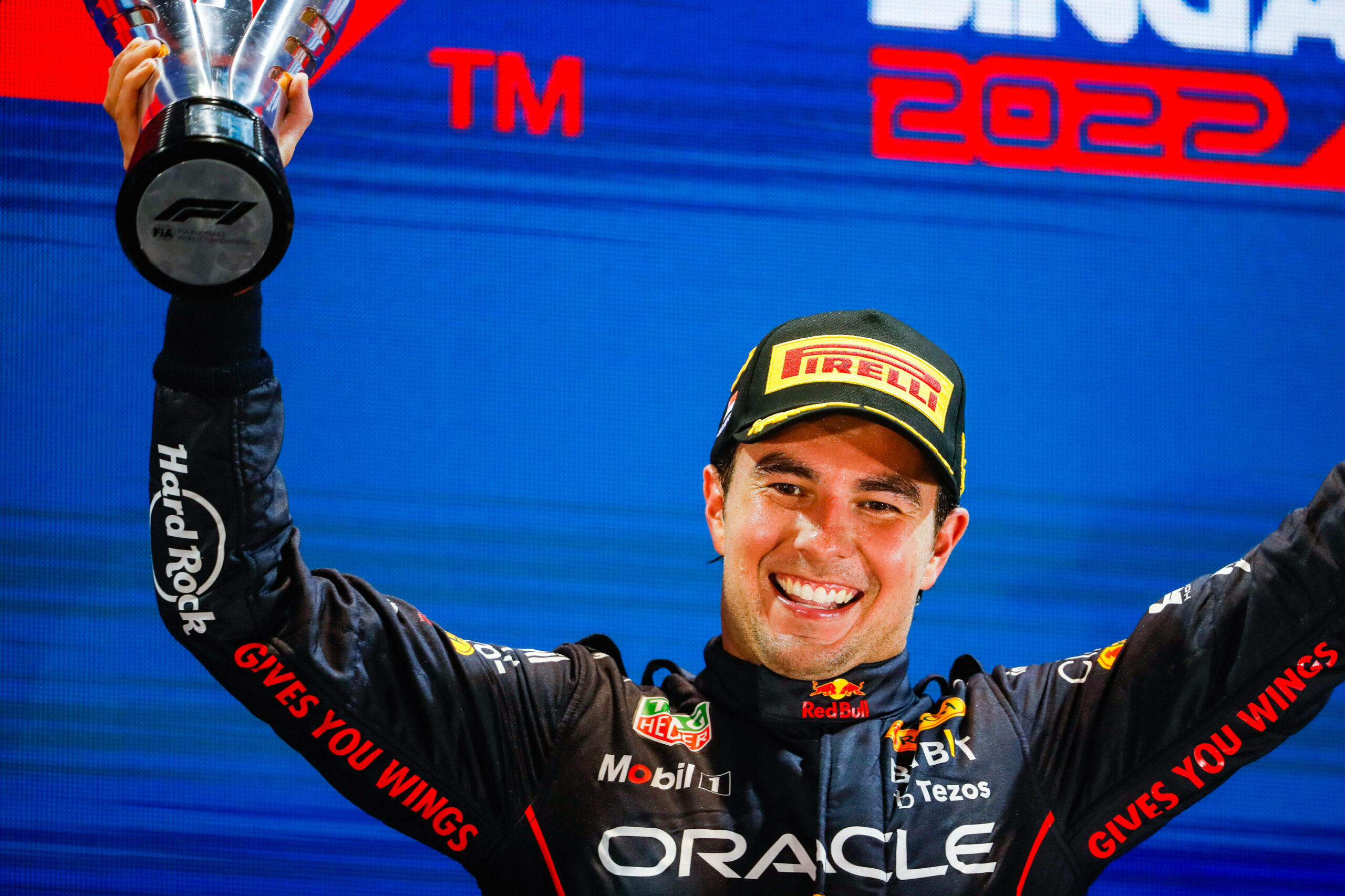 Having already spent two years with Red Bull, Sergio Perez is now well-versed with the team dynamics and in no way does he feel that he lacks any of the capabilities that has made his teammate Max Verstappen the World Championship winner in 2021 and '22. The Mexican thus feels that he will go for the WDC title next year with his guns blazing, and hopefully, he will be able to secure his first World Championship by putting up a great contest to Verstappen.
With only a few months to go for the 2023 F1 World Championship, things look quite tense in the Red Bull garage as Sergio wants to target a title win and Max is going after a hat-trick this time. And to spice things up, Daniel Ricciardo, the star Red Bull performer who had left the team in 2018, is now back, and some believe he is going after Sergio Perez's seat this time. Now, only time will tell how things work out for Red Bull in the end, but with a lineup of some brilliant drivers, they look to be doing quite well now.
Read More: Pierre Gasly gives a glimpse of his "unforgettable dinner" with NBA legend, Michael Jordan in Miami
Also Read: "We will do everything in our power," Toto Wolff warns F1 teams of a Mercedes resurgence in 2023