McLaren racer Lando Norris had quite a satisfying run at the Hungarian Grand Prix. The young Briton attained a surprising starting grid position of P4 at the amazing Qualifying Session on Saturday, ahead of the Main Race at Hungaroring. But as a racer driving for McLaren, the team that is targeting a fourth place in the World's Constructors' Championship standings, Lando is wary of the huge gap between the top three teams, namely Ferrari, Mercedes and Red Bull, and his own team.
During the Qualifying, Lando Norris proved his mettle behind the wheels of his McLaren MCL36 by grabbing the P4 position right behind George Russell of Mercedes. The Briton was only four-te tha of a second behind his college in the Silver Arrow, and he expected a neck-to-neck fight with Russell in the Main Race. But sadly for Lando Norris, the Mercedes outperformed his McLaren by quite a large margin, and while Russell cruised to finish on the podium with a P3 spot, Lando Norris was left in P7.
The huge difference in powers of the cars at front and his own McLaren has somewhat worries the 22-year-old who is yetto win a Grand Prix in Formula 1. In his recent interview, he brought his concerns to light as he said there was a big margin between McLaren and the top 3 teams on the grid.
Also Read: "The test is going to happen," Toto Wolff reaffirms Romain Grosjean's hopes for Mercedes Test
Lando Norris explains how he feels following his drop from P4 to P7 at Hungaroring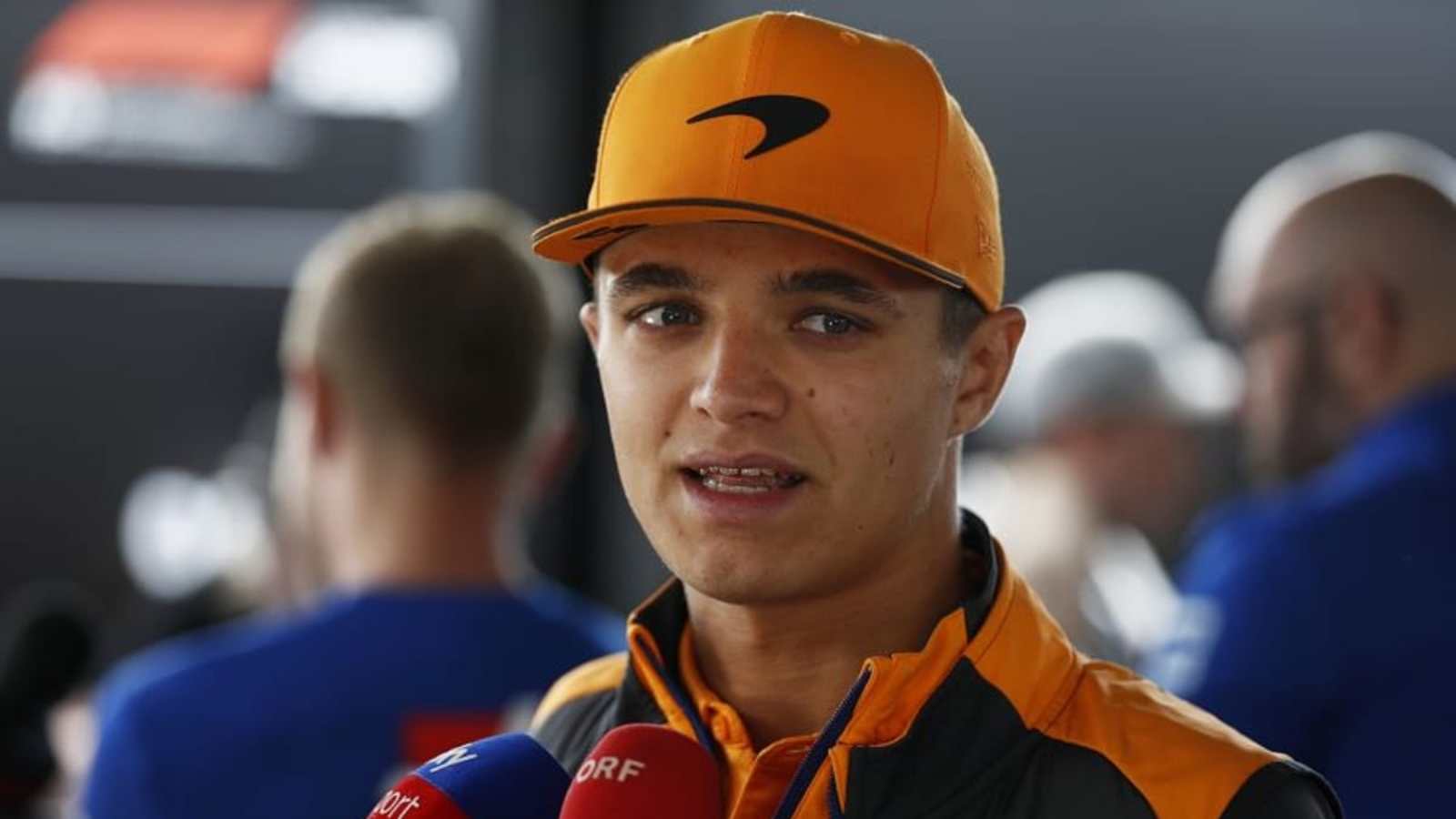 While Lando got a perfect race start at P4 after performing well in the Qualifying, the Red Bulls suddenly showed a spurt of speed during the Main Race that took him by surprise. The McLaren racer talked about the takeaways that he got from the race at Hungaroring. McLaren was challenged by the Alpines during the middle of the race but the Woking-based team had the upper hand as Daniel Ricciardo was able to go past both the Alpines at once by performing a swift overtake.
But what really worried Lando Norris was the margin that separated his team from the three top teams on the grid. He said, "Yeah, I mean, 22 seconds to Alonso and Ocon so I'm happy, so our goal today was to do that I guess.."
He also said, "When you're in the mix and you start P4 you just hope for a little bit more at times, but I thought I felt like I did a good job. Difficult first stint on the soft tyres, just completely destroyed them after like five laps, so I was a little bit worried. It's a big margin, but it is what it is, and we have to keep working and close it up."
Read More: Lewis Hamilton and Michelle Obama share a warm embrace as former first Lady of US makes special appearance in Mercede Garage
Also Read: "Always like this!" Max Verstappen ridicules Mercedes's sandbagging claims ahead of the F1 season opener in Bahrain
Do follow us on: Google News | Facebook | Instagram | Twitter