Lewis Hamilton has been with Mercedes for most of his career, winning 6 World Championships and 8 Constructors' titles. Throughout his career with the team spanning over a decade, Hamilton has managed with nearly the same staff,
Two of the most instrumental people in the 7x World Champion are his chief and race engineers. Hamilton revealed that he argues much with the chief engineer Andrew Shovlin, though the two have known each other for 11 years. Contrastingly, the Briton said he has a "great rapport" with Peter Bonnington a.k.a Bono, and never argues with him.
That's Shov. We've known each other for 11 years, we've had an amazing relationship, but we argue a lot…I don't argue with Bono. We have just a mega, mega relationship. And it's not that he agrees with everything that I do, but we just have a great rapport.

Lewis Hamilton said, as reported by silverarrows.net
A very major member of the staff that Hamilton has known since he joined the team is Mike Elliott, who departed from the sport this year. Elliot retired with rumors that his exit from Mercedes was triggered by the failure of his zero-sidepod concept, which did not garner results.
Lewis Hamilton took a subtle dig at Max Verstappen following Las Vegas GP
The Las Vegas Grand Prix surpassed expectations with its exciting racing from start to finish. Despite controversial elements to the weekend, the consensus was mostly positive for the third United States Grand Prix of the F1 calendar.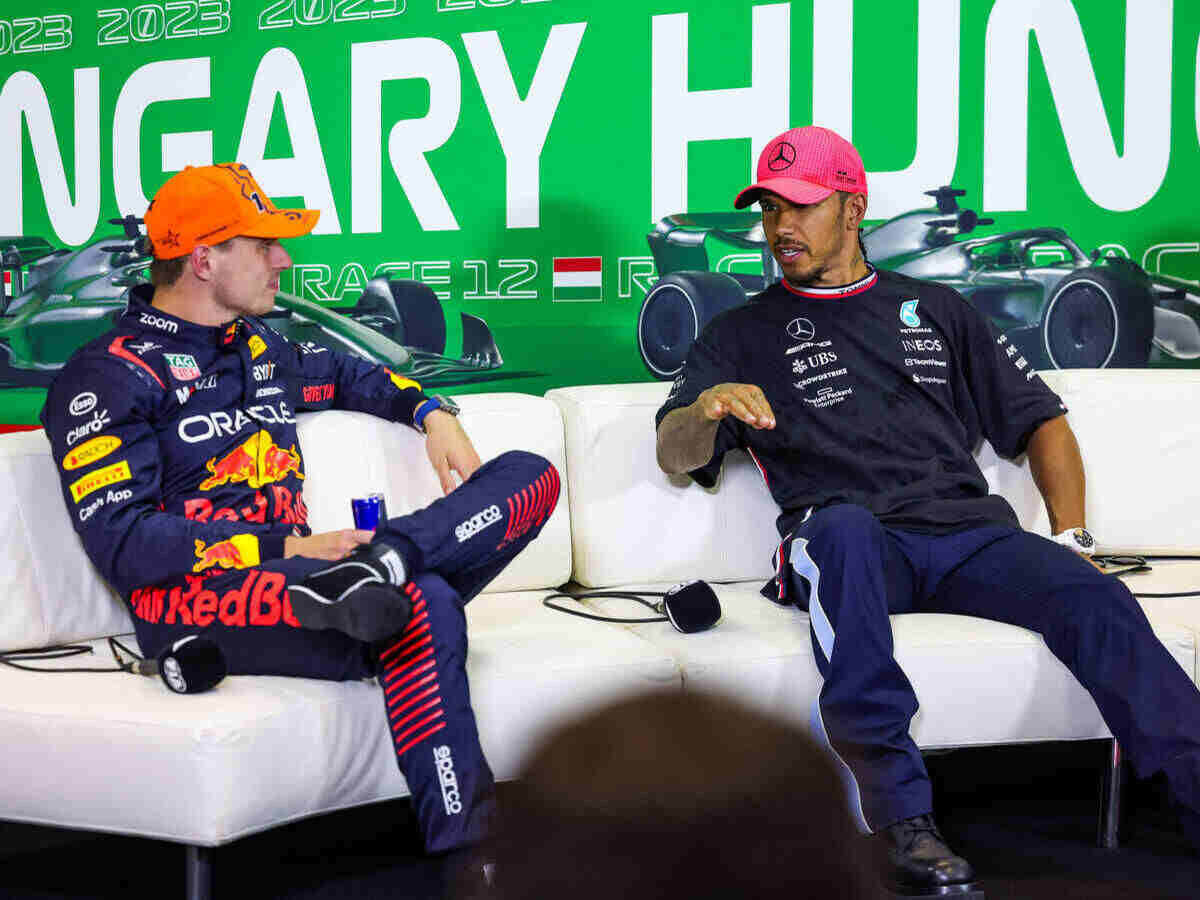 Lewis Hamilton was quick to call out critics of the sport, one of whom was Max Verstappen. Verstappen had been commenting on the "99% show 1% sport" nature of the Grand Prix until before the Grand Prix. Hamilton said critics who claimed the race would be entirely for the show were "proved wrong" by the racing action.
All of those that were so negative about the weekend, saying this is all about show bla bla bla. I think Vegas proved them wrong.
Controversies have still persisted beyond the weekend, such as the incoming class-action lawsuit against Las Vegas. The lawsuit will seek compensation for fans who were made to depart early after a track surface issue in FP1.
In case you missed it: