A few days ago, Max Verstappen and Daniel Ricciardo, a president in Manhattan to unveil Red Bull's newest challenger for the 2023 F1 season. Along with the media, there were a lot of influencers present at the event. Some of the athletes backed by the energy drinks giant were also present in order to say a few words. when the car was finally unveiled, fans weren't that surprised as it was looking exactly the same as last year's car.
Max Verstappen and Daniel Ricciardo used to be teammates at Red Bull Racing from 2016 and right up till the 2018 F1 season. However, the latter chose to move to Renault, which is now known as Alpin, in order to explore other possibilities in the sport, After a brief time away from Red Bull, the Aussie driver came back to the Milton Keynes based squad after parting ways with McLaren, at the end of 2022.
During Red Bull's car launch event for the RB-19, Sergio Perez was also present and the car reveal and were joined by team principal Christian Horner for the unveiling. The drivers were asked about the car and their plans for tackling the upcoming 2023 F1 season. Checo stated that he would love to race in New Youk. Meanwhile the former teammates went on to think above and beyond when it was their turn to answer.
Read More: Which was the first alcohol brand to sponsor a car in Formula 1?
Daniel Ricciardo and Max Verstappen want to race in South Africa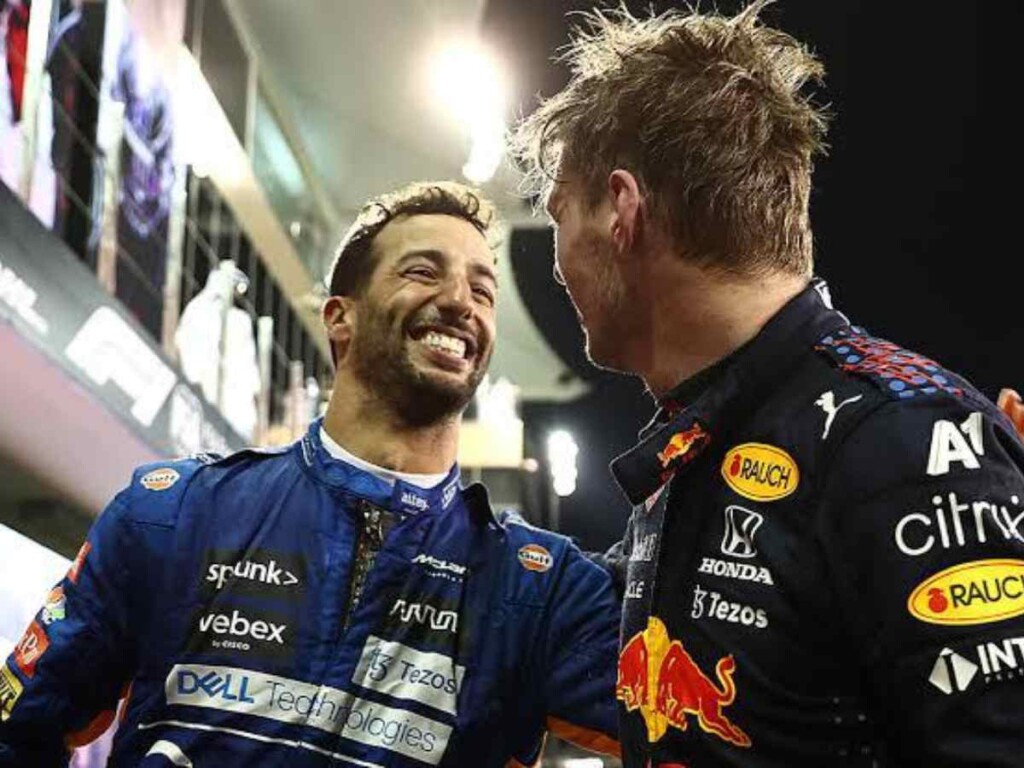 When asked about which race they would like to see in the calendar, here is what they had to say. We still need a race in Africa," Verstappen replied. "We race in practically every other continent, so I think that would be the logical next step for F1." Ricciardo fully concurred. The race in South Africa while back. However it is not on the calendar anymore but Ricciardo and Verstappen want it back.
Although this is in the first time that drivers have asked for a race in South Africa. Lewis Hamilton has also that he would love to race there on multiple occasions. South Africa was on the F1 calendar until 1985 after which it was removed due to political tensions. Alain Prost what is the last driver to ever win a race in the continent. With repeated mentions from drivers, there is a slight chance that Formula 1 could add another race to its calendar.
In case you missed it: