Oscar Piastri and McLaren had a decent result at the 2023 Monaco GP when compared to their previous races this year.
After hitting some bad luck down the road, Monaco was fortunately kind to the Papaya squad as they went on to score a double points finish. Oscar didn't do any major mistakes during the race which led them to showcase a good performance.
While McLaren teammate Lando Norris crossed the chequered flag in 9th position, Oscar Piastri finished behind him in 10th place. The team left Monaco with a total of 3 points scored. With the race becoming intense in the last few laps, the rain factor came into play making driving on slicks complicated. Many drivers were making mistakes throughout that period.
Sergio Perez went on to hit George Russell all in the midst of the chaos. Meanwhile, Oscar Piastri was busy following the footsteps of Max Verstappen. The Aussie used blue flags in order to let the Dutchman pass so that he could follow him. This was done in order to increase his experience of driving an F1 car in slippery conditions. While Max must have been clueless about this, Oscar seemed to have a learning experience from all this.
Discover: Christian Horner refutes George Russell's 'unimaginable' claims that Red Bull will win every race in 2023
Oscar Piastri let Max Verstappen lead the way to a points finish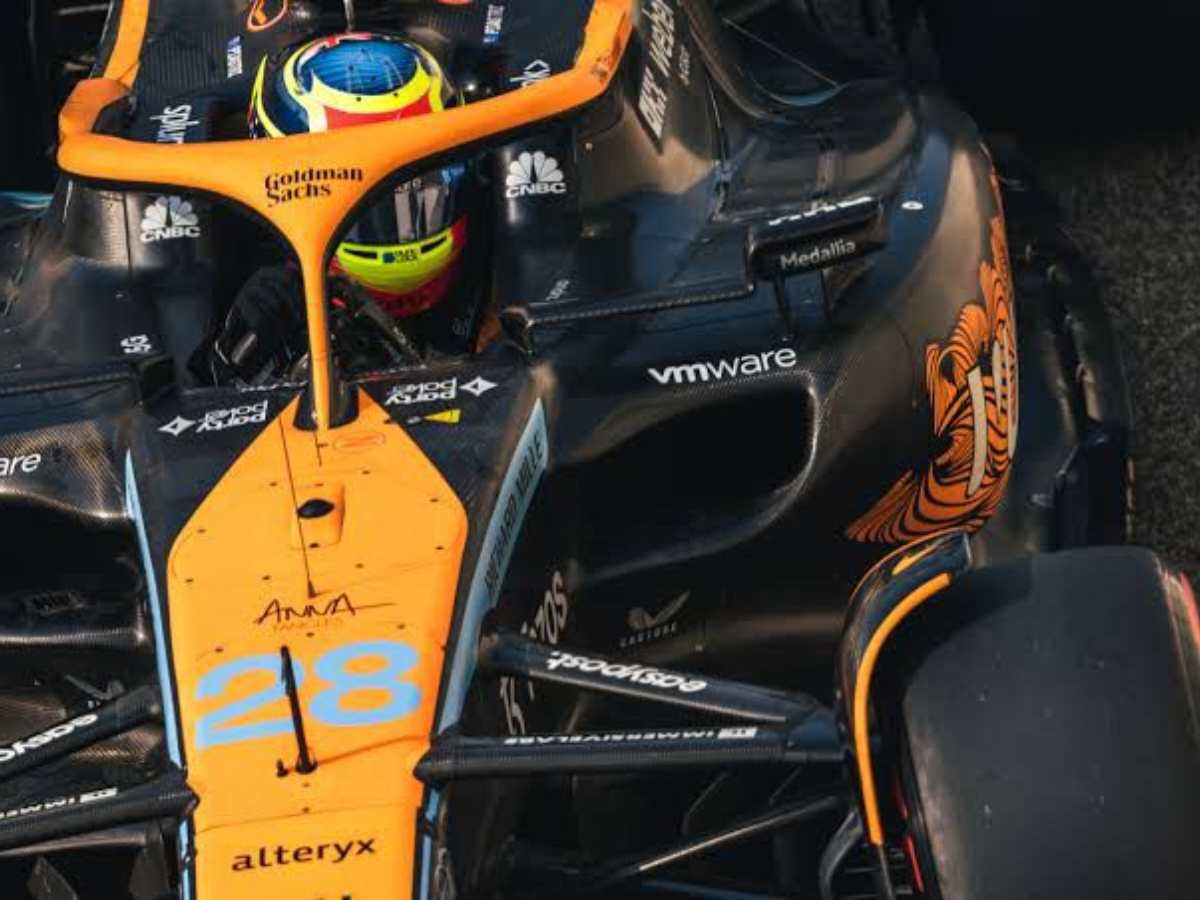 In an interview, here is what he had to say. "Having Max right in front of me was actually quite useful in some ways, because that was my first time on slicks on a rainy track in an F1 car," Piastri said. "Having Max there, I obviously knew that if there's going to be anyone, that's probably going to be OK," he continued. It was an intense GP in the ending few laps of the race.
It was clear that Oscar Piastri was very cautious and aimed on bringing the car back in one piece. With heavy rains coming during the ending stages of the race, it became an issue for all the drivers who were on slick tyres. Eventually, the Aussie made the decision to follow Max Verstappen's footsteps to get hid first F1 points finish on Monaco's street circuit.
In case you missed it: