Red Bull had come under fire during the last part of the recently-ended 2022 Championship season because of the reports from the FIA alleging them of having committed cost cap breach. It was found out that they had cross the ceiling of expenditure that had been specified to all the teams for the 2021 season, and thus, they were penalised for their actions. While Red Bull went ahead with FIA quite smoothly and cooperated with them in every step, they were heavily criticized by the general public.
According to some of the other teams as well as some of the fans, Max Verstappen's 2021 Drivers' Championship victory should have been scrapped as they argued that Red Bull had built a superior car by spending more money than they were told to. Thus, they said Max had won his first World title after a neck-to-neck battle with Mercedes racer Lewis Hamilton by using "illegally". But according to Max's teammate Sergio Perez, these allegations from the opponent teams show that they are petty losers.
Sergio Perez had been instrumental in getting Max Verstappen his debut World Championship victory in 2021 as he had kept a charging Lewis Hamilton at bay for a considerable part of the Abu Dhabi Grand Prix, so that Max Verstappen could get a headstart. And since Red Bull came under fire for their cost cap breach, Perez sided with Max to let everyone know that the Dutchman had won because of sheer talent, and not because he used any unfair means.
Read More: Sebastian Vettel to not appear on F1 TV shows: "I'm not going to be a TV pundit."
Sergio Perez refuses to accept that Max Verstappen had won because Red Bull gave him a costlier, superior car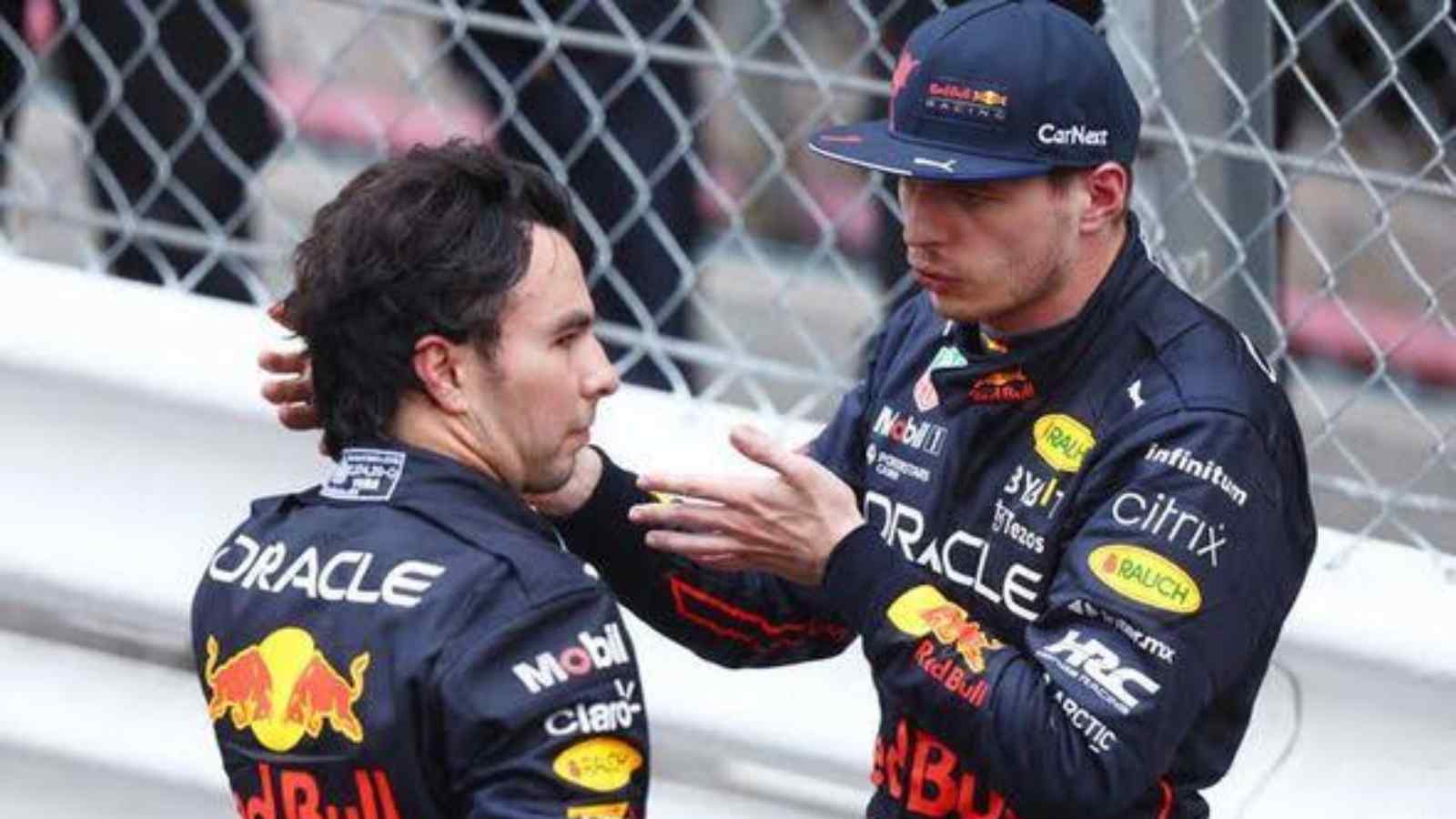 Just after the results were announced after the auditing of all the team expenditures from the 2021 season, it was revealed that Red Bull had breached the cost cap and Aston Martin were also under fire because of their procedural breach of the said cost ceiling. Now, Red Bull sat down with the FIA and found a suitable solution as they were penalised for their actions. But they maintained throughout the trial that they had not used the extra money on their cars, rather they had spent it on catering and other miscellaneous costs.
Sergio Perez defended the name of his own team and Max Verstappen, whose World Championship win became controversial because opponents claimed he had won simply because Red Bull gave him a costlier car. The Mexican said, "If you look at the facts, Max didn't win the championship because of that. We didn't get any performance benefit from it. Teams that want to take advantage of this by putting Red Bull in a bad light are just unfair. It shows that they are bad losers."
With the 2023 season only a few months away, all the teams are now engaged in building the best car for their Championship campaign. Red Bull chanced upon their first World Championship title since 2013, and if they wish to continue the streak, they will have to excel at making the best car of the lot, all while staying under the cost cap.
Also Read: "We will do everything in our power," Toto Wolff warns F1 teams of a Mercedes resurgence in 2023
Read More: WATCH: George Russell spotted with his gorgeous girlfriend courtside enjoying a Miami Heat game