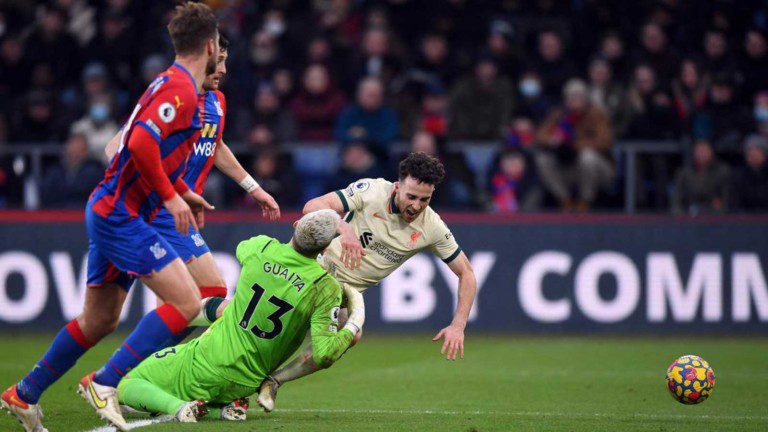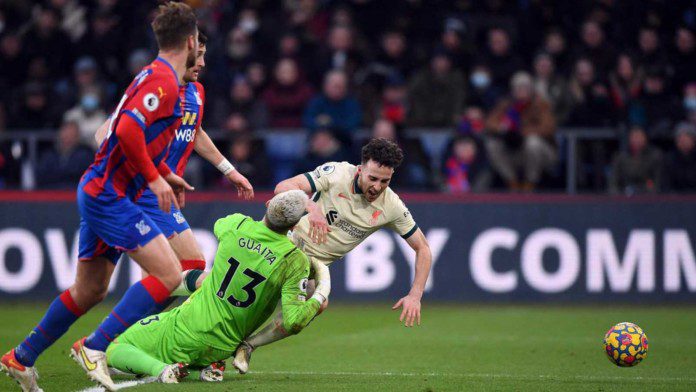 Liverpool won their second match in a row in the Premier League against Crystal Palace by 3-1 at Selhurst Park as the reds continue to pursue the league leader Manchester City. Goals from Van Dijk and Oxlade-Chamberlain gave the visiting side a two-goal lead in the first half.
Two goals down, the Crystal Palace team started the second half very well, getting their first goal with the first ten minutes of the second half. Liverpool goalkeeper Alisson had to put in an absolute shift in the second half to keep the Palace players at bay.
The highlight of the game however was a very controversial penalty awarded against the home team by the VAR in the last moments of the game. Vicente Guaita and Diogo Jota collided inside the area, with on-field referee Kevin Friend initially waving away the claims. But VAR intervened, with the referee consulting the pitchside monitor, and awarded Liverpool the spot-kick.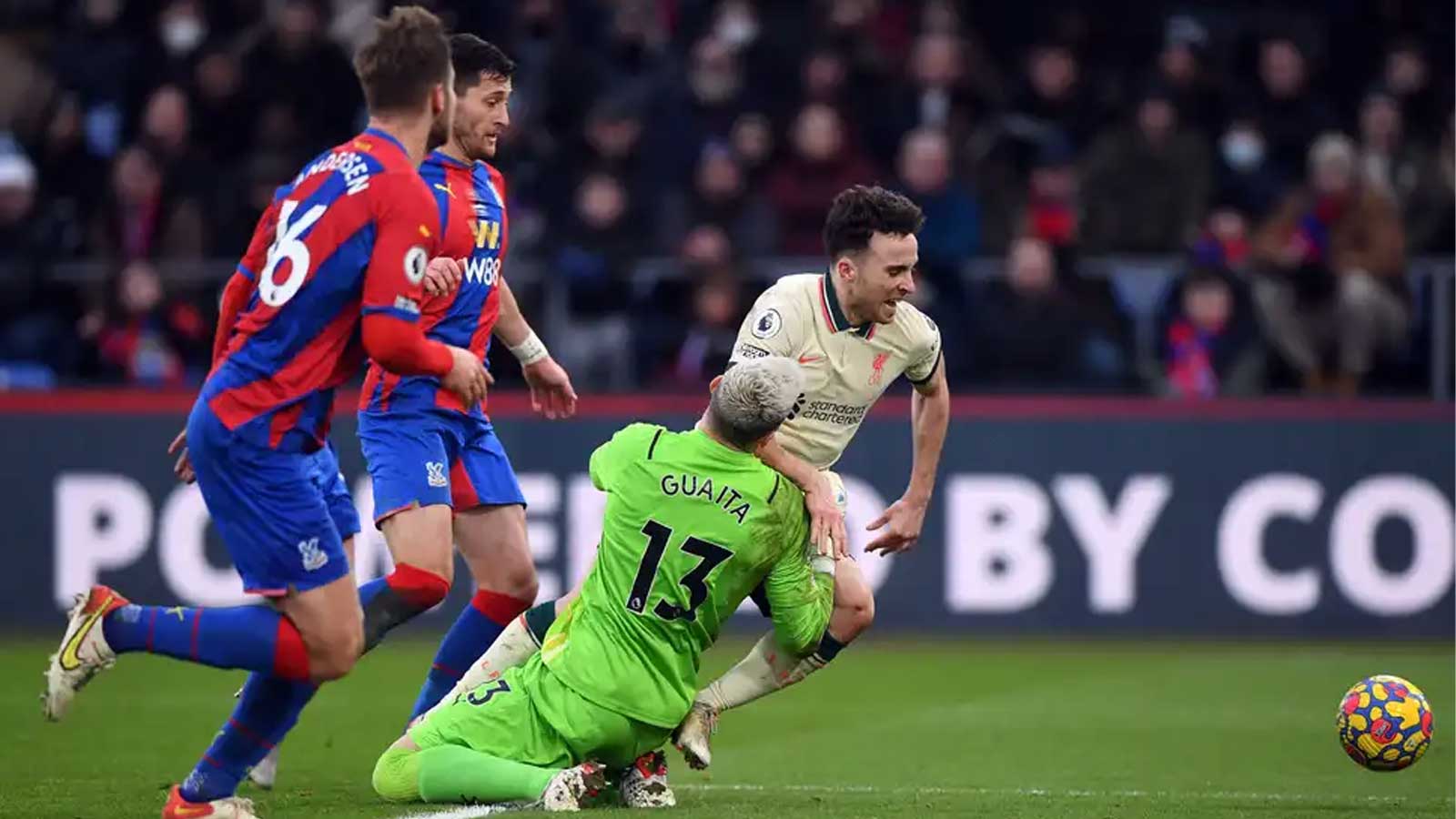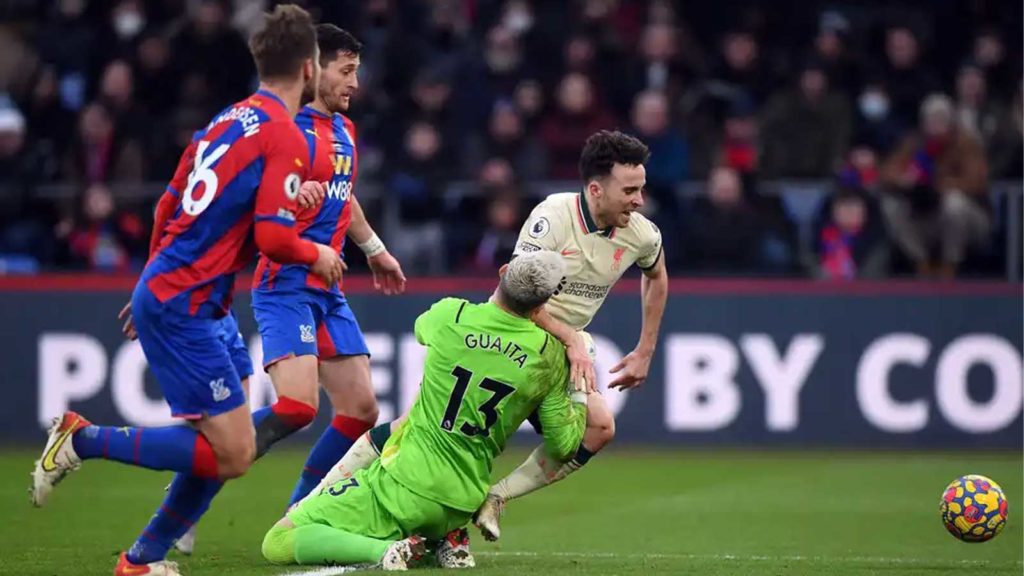 Fabinho converted the penalty restoring their two-goal lead and confirming all three points for Liverpool.
Also read: Karim Benzema's house broken in and robbed during Real Madrid and Elche clash on Sunday night
Former Liverpool player disagrees with the decision
Talking about the referee's decision, Sky Sports pundit Sue Smith said that it was not a penalty and thinks it was a very poor decision.
She said: "No, never a penalty. I just wonder where Guehi could have gone, Jota ran into him and I don't know whether the heavy touch makes a difference at all.
But, it was never a penalty in a million years. You just thought the longer it was going on as the VAR were looking and looking, you thought they were going to give this as a penalty and I think it is a really poor decision."
Former Liverpool player Stephen Warnock further added that it is not the VAR technology that has failed, but the referee who has made the decision. He feels like the referees don't want to contradict each other, so once the call for penalty is made, the other referees do not have their say in it.
Also read: "I am open to something new": FC Barcelona's defensive target reacts to a possible move to La Liga