In the second season of 'I'm Georgina', Cristiano Ronaldo's partner once again displays her great passion for fashion. In it she reportedly "I took half the store with me". The second season of 'I'm Georgina' is already on Netflix. Six new episodes in which Georgina Rodríguez shows a little more about her luxurious life with Cristiano Ronaldo.
Once again, Ronaldo's lady love displayed her great passion for fashion on the small screen. Especially her love for the most exclusive brands. Louis Vuitton and Hermès, are among her favorites. That's the reason why she didn't hesitate to share one of her usual shopping mornings with viewers.
On her last holiday in Sardinia, Georgina and her friends, known on Netflix as 'Las queridas', went to one of the region's most commercial streets to unleash her passion for clothes, accessories and jewellery.
Mamen Morales, a confidante of the Ronaldo family said, "When she goes shopping, there is no limit. You can have anything you want ". Iván García, a journalist at 'Ya es mediodía' also added a few sentences on this topic. He said, "Either you don't buy anything or you buy everything. It has no middle ground. She's so pretty lately… Everything suits him well."
In this chapter of 'I'm Georgina', her friends reveal one of the model's most repeated pastimes when it comes to going to the shops. Georgina spares no expenses. In one of the images of her reality show, Georgina falls in love with a grey cashmere tracksuit. Its price was nearly €7,000.
Although this tracksuit did not end up in Gio's closet, the truth is that the influencer took other clothes that total a value of nothing more and nothing less than €27,500.
In the end, Georgina argued with all who thought that her shopping expenses are a bit too much. She said, "I went to buy an outfit for the beach. And, in the end, I took half of the store."
In case you missed: Joana Sanz pays another visit to Dani Alves in prison after filing for divorce: Reports
Georgina Rodriguez shares about her "special day" with Ronaldo in Dubai : Reports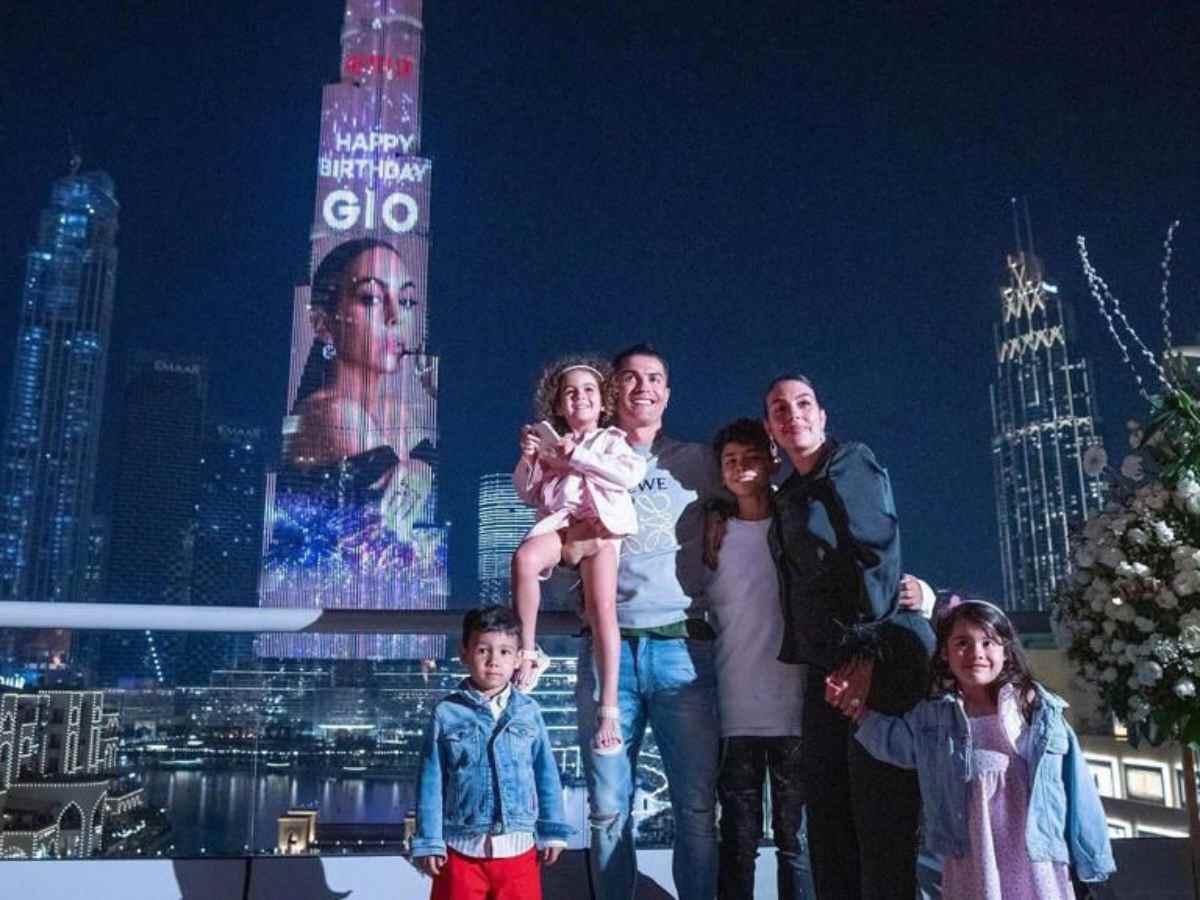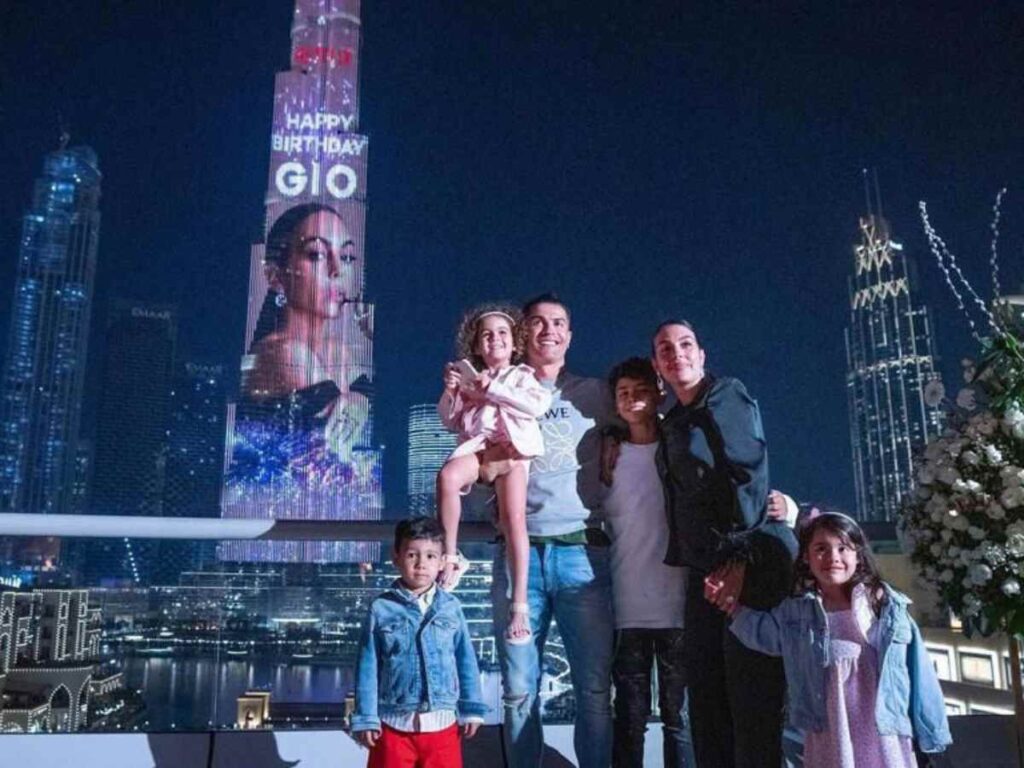 The second season of Netflix reality show I Am Georgina, which follows the life of Georgina Rodriguez, partner of footballer Cristiano Ronaldo, made its debut on Friday.
The six-part series was trending in Netflix's top 10 most-watched shows in the UAE at the weekend, and trending at number one in other parts of the world including Portugal and Brazil.
Much of the first episode is set in Dubai, and shows the moment Ronaldo surprised Rodriguez as the Burj Khalifa lit up with a special birthday message for her. Talking about the incident, she said, "Cris overheard me and asked, 'What are you planning?' " She then revealed that he didn't seem impressed with the idea. Georgina then added, "I was annoyed, I spent like four days feeling kind of sad with Cris. But, of course, he had already organized it all."
Footage from the episode shows the family having a private dinner together at an undisclosed restaurant which Ronaldo reserved, with a third-floor terrace looking directly out on to the world's tallest building. She said, "He booked out one of the restaurants for me. Then he organised a top-class buffet. We sat down and a magician started performing tricks."
Recalling the moment when the special light show began, Georgina said, "Suddenly, I heard the 'I Am Georgina ' theme tune and I thought, 'wow' ". She then went on, "I tried not to cry. Because when I cry, the kids get upset. But between that, the hormones, the happiness, the compliments I'd received from so many people. I couldn't help it." Rodriguez was pregnant with twins when the footage was shot in January 2022.
While talking about the time of her pregnancy Georgina said, "It was a very emotional day. Well, it was and it still is, because in the end, those moments and those positive experiences stay with you. And day after day, it's like a thrill, like a spark that keeps you happy and active and alive."
The series finishes before the family's move to Saudi Arabia in late 2022. After Ronaldo left Manchester United and signed a deal to play with Al Nassr FC. Since the move, the couple have been enjoying their life in the kingdom from a lavish suite at Four Seasons Hotel Riyadh. And they have shared several snippets on social media.
Related News: Bayern Munich squad was split on Julian Nagelsmann sacking as these key stars wanted him to stay: Reports
"I liked your sister and you," Conversation between Dani Alves's friend and the victim's cousin gets leaked