Atlanta forward Rasmus Højlund expressed his unhinged love for Cristiano Ronaldo in a video on Youtube on Monday. The Dane is heavily linked with a move to Manchester United.
The 20-year-old said during a six-minute-long interview spoke about how football has always been an integral part of the player's family. While talking about his idol, he said, "My idol is Ronaldo. My father introduced me to him when he was at United. Then I and my best friend followed him to Real Madrid. I just like his mentality and I love that he's so eager to score. I love that he's so passionate."
Højlund himself is an upcoming superstar bagging two moves in a matter of just nine months. He went on to say that he draws inspiration from Ronaldo's never-say-die attitude. In the video, he also spoke about his partnership with Ademola Lookman which has been nothing but explosive for the Serie A outfit. Talking about how they compliment each other, Højlundsaid, "He is good at dribbling and I am more of a hold up number nine." The two have scored 18 goals between them while also providing seven assists.
Talking about the best game of his season till now, Højlund mentioned their home match against Salernitana where they won 8-2. The game saw the Dane score one and assist one. Lookman also had a brace in the game.
In his short time in the league, Højlund has already chosen his most difficult defender to face and it is, again, another former Manchester United player, Chris Smalling. Talking about the veteran center back at Roma, Højlund said, "He was more clever, he was smarter and he was also fast and strong so I couldn't really use my body much."
In case you missed it: "Married in the eyes of God," Georgina Rodriguez reveals plans of tying the knot with Cristiano Ronaldo
A move to England Beckons for Rasmus Højlund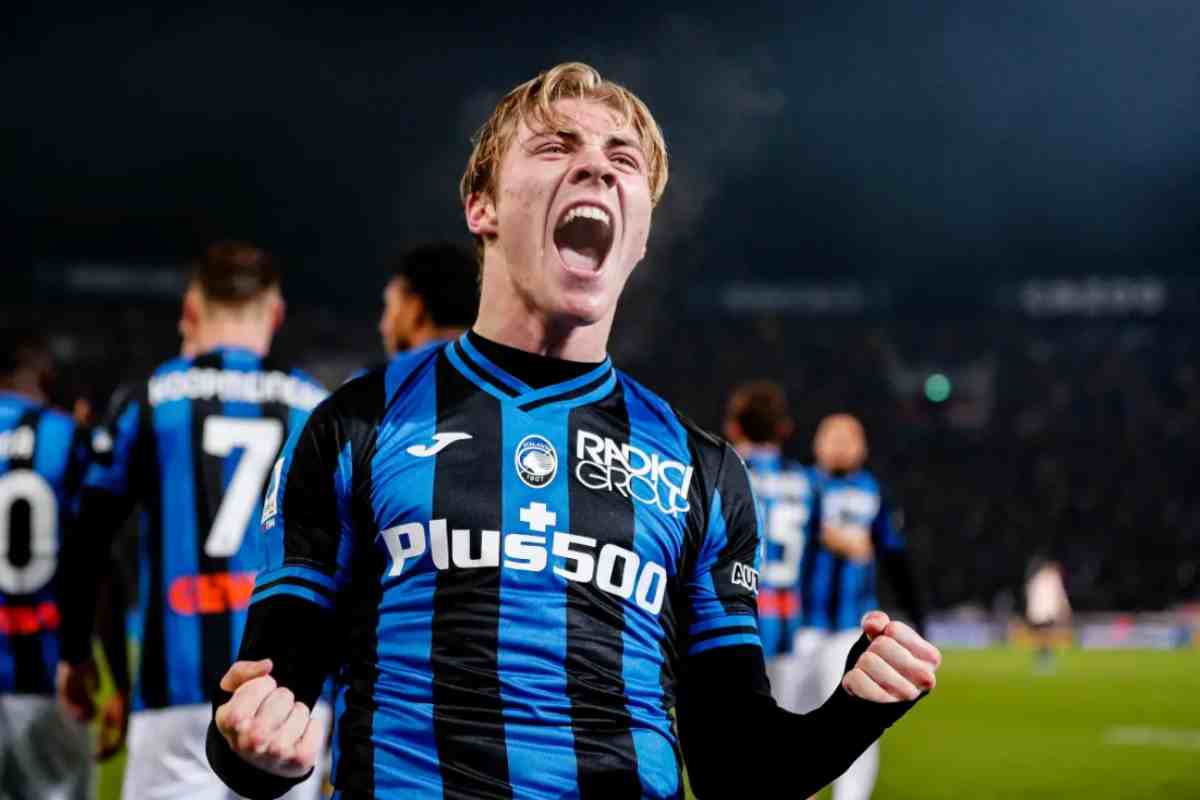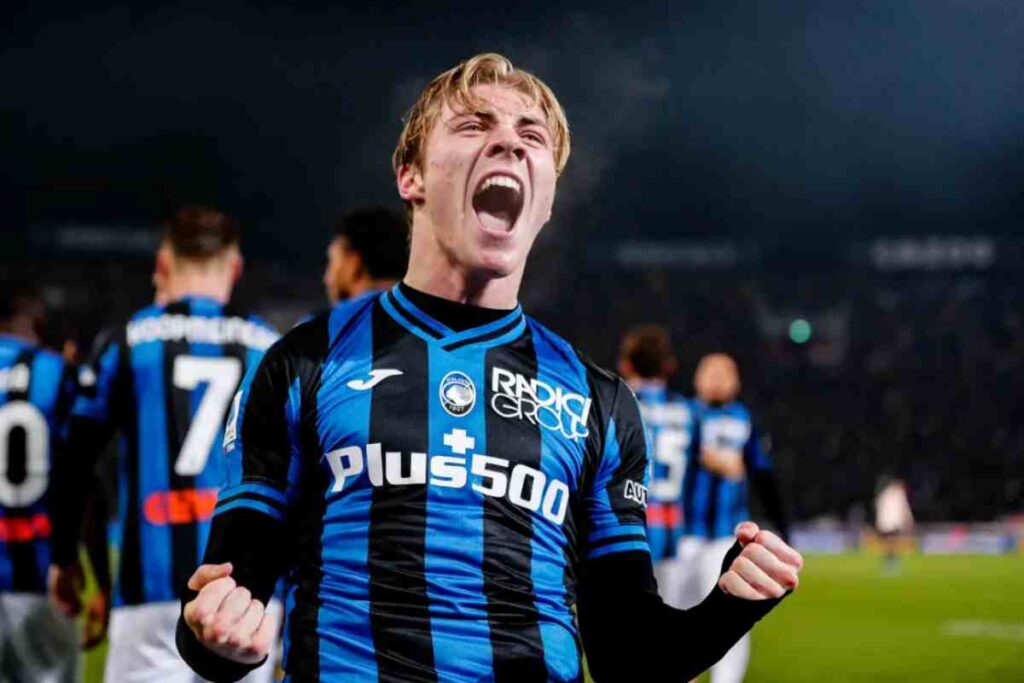 Although these are early days in his career, the Dane is already being compared with another homonymous Scandinavian striker. Tall, strong, and left-footed, Højlund shares almost all the attributes of Erling Haaland, making him a hot property for big clubs. Manchester United, currently in the market for a striker, has come out as one of the prospective destinations for the striker. 
The 6'4" striker is currently overperforming his expected goals, although ever so slightly. He is less prolific than the Manchester City goal machine but he has all the attributes Eric Ten Hag wants in his forwards. The Dane is very good at linking up with other forwards as seen in his partnership with Lookman.
Another club interested in the player is Arsenal. Mikel Arteta's main source of goals this season has been from the midfield. Gabriel Jesus has not been available for the majority of the season. So Arteta might also look to boost his team with the Dane.
Related News:
WATCH: "Ninja turtles are proud to be associated with this hand kick"- Fans slam Kylian Mbappe after he was seen 'silently laughing' while having fun
Goalkeepers will 'have their backs to shots' after new IFAB penalty rules, says French football star