The PGA Tour and LIV Golf dropped a bombshell on Twitter after announcing their merger deal on Tuesday. Although most of the players were kept in the dark on the signing, it didn't take time for Brooks Koepka to take a swipe at TV analyst Brandel Chamblee on Twitter.
Koepka brutally buried Chamblee in a four-word tweet stating, "Welfare Check on Chamblee". What seemed to be impossible in 2022 took place in reality as PGA Tour, DP World Tour, and LIV Golf decided to sign a peace treaty. Phil Mickelson also took a dig at the merger stating, "Awesome day today".
It was not only Brooks Koepka who blasted Chamblee but also his wife Jena Sims who took to social media noting, "It's a good day to have a good day". The PGA-LIV civil war that started in 2022 has now finally ended, although it seems there are several backlashes yet to be dealt with.
Related: "For him, character is now something on a Twitter keyboard," Golf analyst Eamon Lynch joins Brandel Chamblee in ATTACKING Phil Mickelson over LIV Golf spat
Brooks Koepka blasted TV analyst Brandel Chamblee amidst PGA-LIV merger controversies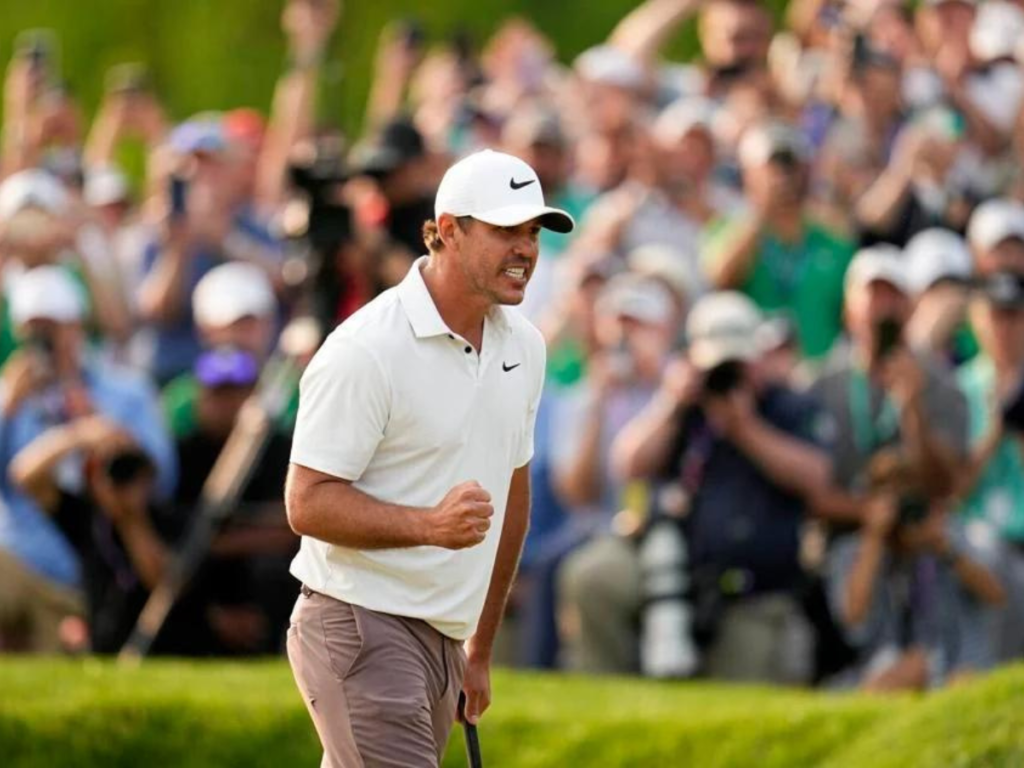 Brandel Chamblee, a former PGA Tour player is well-known as a LIV Golf critic. Since the Saudi-backed tour's inception, Chamblee has not held back from bashing the PGA defectors for taking Saudi money. Among his victims of criticism are names of Dustin Johnson, Phil Mickelson, Brooks Koepka, Patrick Reed, and Bryson DeChambeau.
Just recently, Mickelson and Chamblee have been going on a Twitter war amid the PGA-LIV controversy. Last year, Reed filed a $750 million lawsuit against the TV analyst stating that his criticisms have been affecting his daily livelihood. Chamblee even stated that the Saudi-funded tour is "sportswashing" their image.
Since Chamblee has always doubled down on LIV Golfers, the players took it as a chance to take an ultimate swipe at the broadcaster. Even Koepka's coach Claude Harmon III recently blasted Chamblee stating he's just a "paid actor by NBC and Golf Channel".
Amidst all the merger controversies, it was reported by the Saudi PIF Governor that LIV Golf CEO Greg Norman was kept out of the loop. Jay Monahan proved to be an active participant in the deal, while Norman was informed of the signing just moments before the merger revelation.
Norman has been trying to work together with PGA since 2022 but in vain. Rory McIlroy and Tiger Woods clearly stated that as long as Norman remains the CEO there can never be a deal with the LIV regime. Even though McIlroy has admitted to LIV being a good competitor for PGA, this deal threw the players and fans off to great heights.
In case you missed:
Brandel Chamblee drops "murderous dictator" take on LIV Golf's partnership with Saudi Arabia