The whole golfing world got rocked by news of the LIV, PGA, and DP World Tour merger. Players and fans were shocked to know about the start of a yet-to-be-named entity, funded by PIF. Amidst all controversies, the most affected were the families of the victims of the 9/11 incident.
They slammed PGA and Jay Monahan for joining hands with the Saudi-backed tour which they had criticized last year. The 9/11 families stated that they should be ashamed of their hypocrisy and greediness. This move left them feeling "betrayed" by the tours' earlier promises. On social media, they stated how "shocked and deeply affected they were" by Tuesday's announcement.
Out of the 19 terrorists of the 9/11 incident, 15 were reportedly Saudis. The chair of the 9/11 Families United, Terry Strada lost her husband in the September 2011 terrorist attack. She stated that last year Jay Monahan in an unequivocal agreement noted that the LIV project was nothing more than "sportswashing".
But now, the same tour went ahead with the merger leaving the 9/11 family feeling disgusted and offended by the move. The PIF Governor Yasir AL-Rumayyan is prepared to spend billions on the new golfing company for the betterment of the sport. Although, the 9/11 United Families think otherwise.
Related: PGA's bullying backfires as LIV Golf forces merger exposing hypocrisy and igniting calls for restructuring
Terry Strada blasts Jay Monahan and PGA for their LIV merger move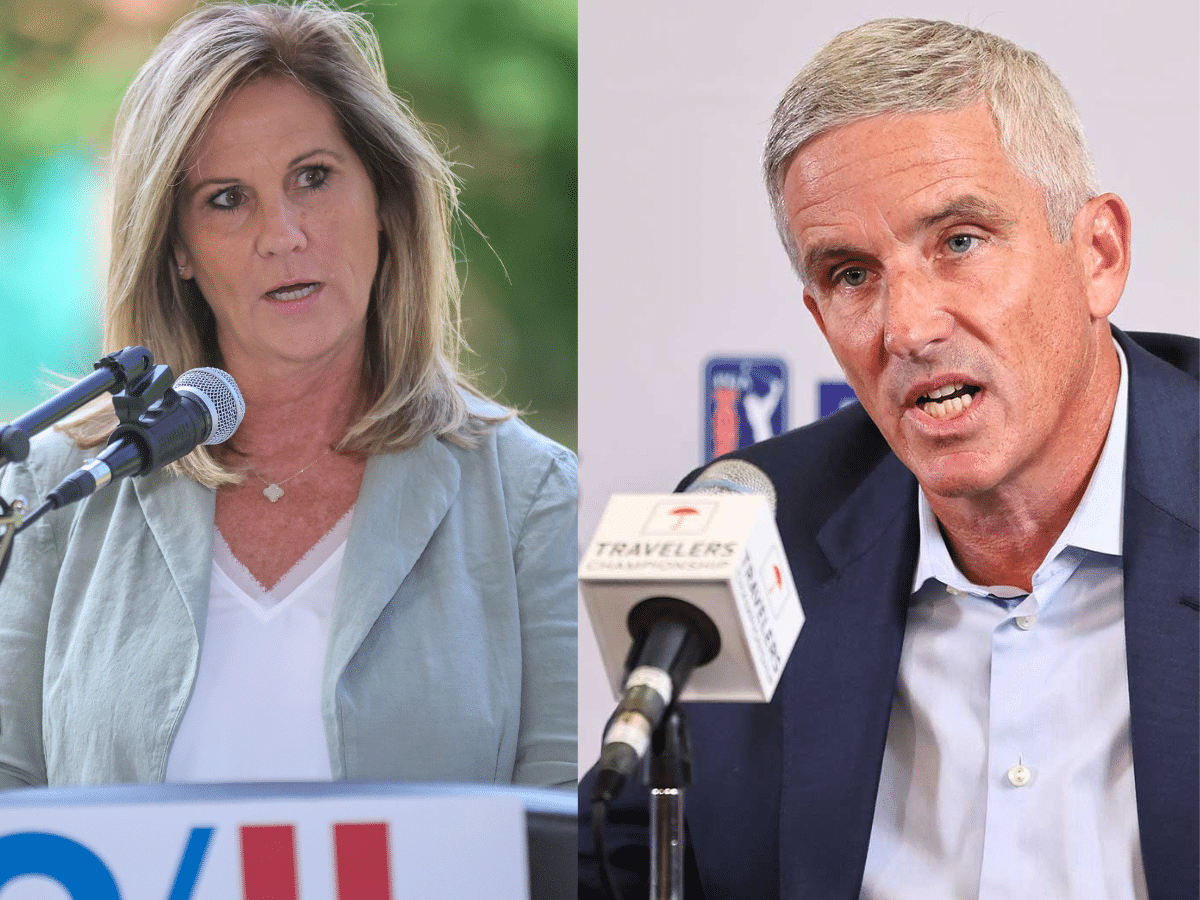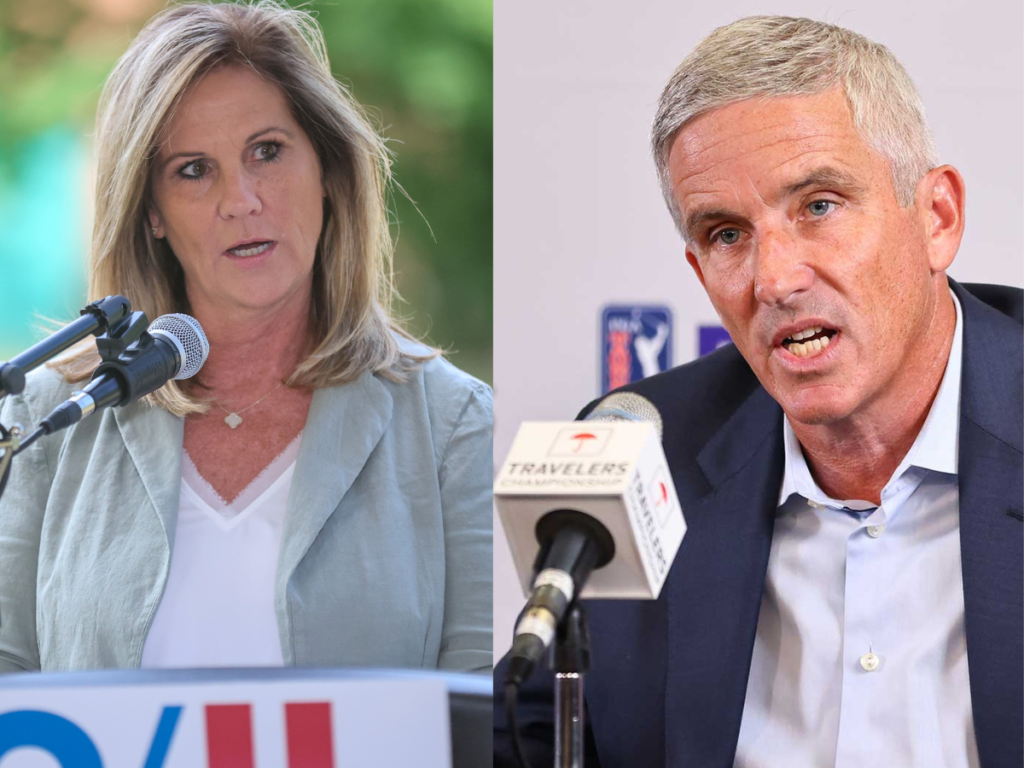 "PGA and Monahan appear to have become just more paid Saudi shills" according to Strada. She feels the PGA Commissioner's move has left "Our entire community has been betrayed". Terry Strada labeled Monahan and PGA concerns for the 9/11 families as "merely window". She feels it was "never to honour the great game of golf."
"Make no mistake – we will never forget", Strada slammed the Tour on Twitter. The PIF spent almost $1 billion on the LIV project and with the PGA and DP World Tour onboard and $600 billion in assets, the men's professional golf in the future will be vastly altering.
Strada further called out Jay Monahan saying that last year the PGA Commissioner stated how he knew what the 9/11 families felt after the inception of LIV Golf. Monahan wondered if the LIV Golfers felt apologetic for defecting from PGA Tour for money.
Strada blasted the merger stating that the "PGA Tour leaders should be ashamed of their hypocrisy and greed." Monahan admitted that he knew people will be criticizing him for this move and he's been prepared for it all along. Apparently, Rory McIlroy, Tiger Woods, and LIV CEO Greg Norman were kept out of the merger talk until the announcement.
In case you missed:
Former US President Donald Trump perfectly predicted the merge between PGA Tour and LIV Golf in 2022
'Hypocrite' PGA Tour blasted for stopping players to take 'immoral' Saudi money from LIV Golf