The Masters dinner is all set to be presented in Scottie Scheffler's honour, and the world is here for it. The Champions Dinner comes after a hard fought victory at the Masters. Now, World no. 1 and current champion Scottie Scheffler is picking the menu for the dinner. This menu was released recently for the world to see.
Quite unexpected however, Scheffler's menu is a hearty and wholesome one. Reminiscent of a Southern Barbeque theme, the menu has left many fans salivating and appreciating it. The appetisers will consist of Cheeseburger sliders, served Scottie style. This will be followed by some firecracker shrimp and warm tortilla soup garnished with avocado, crispy blue tortilla strips, sour cream, cilantro and lime.
For the main course, the attendees can choose between a Texas Ribeye steak or a Blackened fish. This will be accompanied by several dishes like Mac and cheese, Jalapeno creamed corn, fried Brussel sprouts and seasoned fries. He will end the night with warm chocolate chip skillet cookies, and milk and cookies Ice cream.
Related: 2023 Players Championship prize money payout: Scottie Scheffler takes home biggest ever pay cheque of $4.5 million
Scottie Scheffler's Champions dinner has a lot of hard work and thought behind it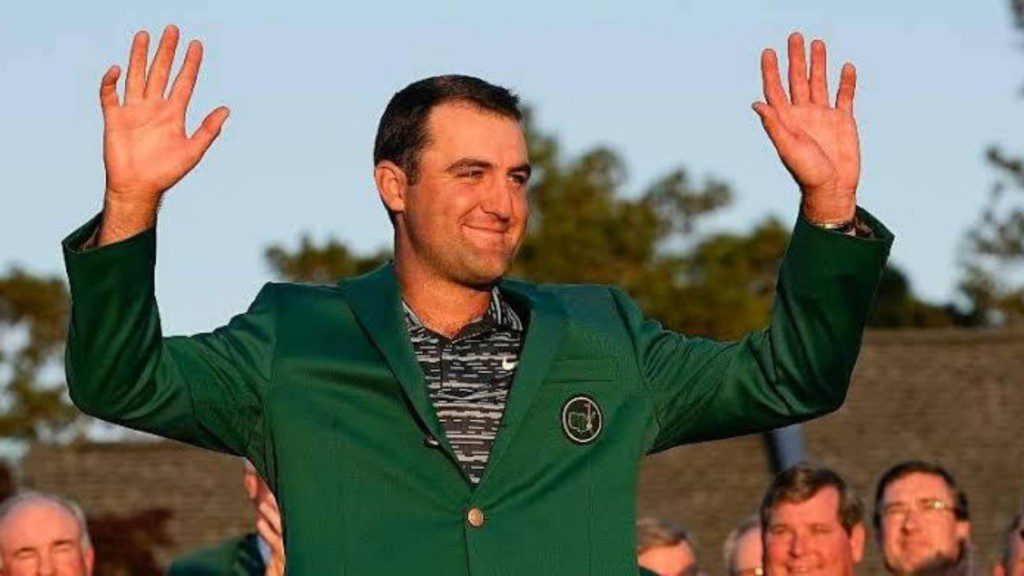 The Champions dinner holds a long tradition of history. The dinner is created by the Masters in collaboration with the previous year champion. The dinner takes place on the Tuesday of the Tournament week. Many a times, those who win for the first time often choose a menu that is related to their culture and heritage.
Speaking about his menu, Scottie said it was quite a task. "I don't know exactly what you're supposed to say that night. I haven't really gotten too much info," he said. "I've got to talk to a few of the guys and figure out what actually goes on that night because I'm still kind of clueless. I'm hoping that it will be a fun night."
His wife Meredith has also been helping out in orchestrating this menu with the Masters. "I don't know exactly what I'm going to do, but it will be fun. It's fun kind of planning it out. My wife, Meredith, she's very creative," Scheffler said. "She's been helping me kind of think my way through it because I'm not really good at that, so she's been helping me out."
This will be a rather controversial dinner to say the least. Some of the LIV Golf players will also be in attendance for the dinner. However, everyone would like to keep their rivalry aside and just enjoy a good old Masters dinner. "It's an historic group of people, Masters champions, and I'm sure that we'll all put our personal opinions aside and just have a good night and just kind of enjoy what the night really is."
Incase you missed it:
"Best player, week in and week out," Twitter showers praise on Scottie Scheffler as he clinches 2023 Players Championship title
Scottie Scheffler reclaims World Number 1 spot with dominant Players Championship win