Harold Varner has been happier than ever since he joined LIV Golf last year in August. LIV Golf started its season in 2022 and has been looking for some big names to sign in for their new golf circuit. Alongside names such as Phil Mickelson and Dustin Johnson, Harold Varner was one of the biggest grabs of LIV in its initial season.
With the new season approaching, Varner reflects on his first experience in LIV Golf and reflects on the same. Comparing it with PGA's hectic schedule, he thinks that LIV allows him much more family time while earning a considerable paycheck. Speaking to the Arabic news outlet Al Arabiya, he explained his reasons for liking LIV better than PGA.
"I do love the money," Varner said to Al Arabiya in a press conference this Sunday. He further adds"I really love the time off, which is weird because I'm a busybody." When Varner signed with LIV, he was suspended from PGA and barred from joining any of their events. However, he is happy and contented here with his life at LIV.
Related: "They should be educated", Phil Mikelson and other golfers' involvement in Saudi Arabia-backed LIV Golf sparks fresh political debate over sports
Harold Varner III loves the cash and the family time that comes from playing at LIV Golf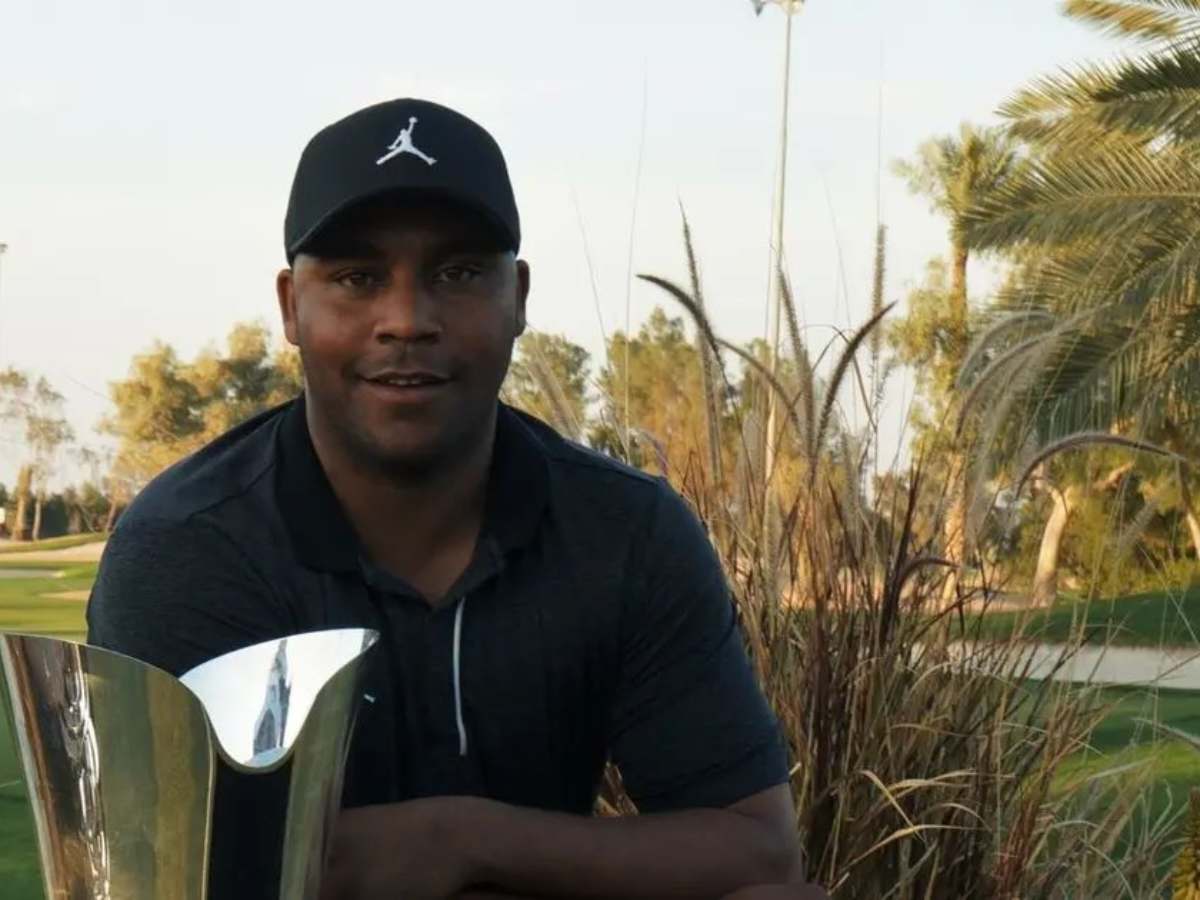 From the words of Varner, it seems like joining LIV was one of the best decisions of his career. While he has never publicly condemned PGA, he has admitted that the grand old tour circuit was helpful for him to get a better financial breakthrough. He agrees that playing at LIV Golf is much more fun and competitive than any other tour.
"It's very humbling because everything I thought I wouldn't do at 32 is happening at 32," says Varner, who is elated with his run at LIV Golf. When asked about the risks coming from joining this rebel circuit, he explains, "But I didn't really care. It is what it is. It's what I wanted to do. It's a great opportunity for me because of where I came from, and I really want to help people. You can do that with more money."
Varner also admits that he got to play the least amount of golf in his career while also earning money. Describing this, he says, "I played the least amount of golf I've ever played in my life last year and played the best I've ever played." Varner is the reigning champion of the PIF Saudi International, scheduled to take place in King Abdullah Economic City this year in February.
LIV Golf is under much scrutiny after allegations of sports washing by Saudi Arabia started emerging. Most people allege that Saudi Arabia's Public Investment Fund's backing of the golf circuit is a way for the West Asian state to redevelop its image in the international forum. While departments can pour in the cash and the golfers collect, there will always be people who would still hold the sport over money.
In case you missed it:
Veronika Rajek joins in the rant alongside Olivia Dunne and Paige Spiranac to vent her frustration against being body shamed
"It just doesn't seem fair", Golfer Jon Rahm is bewildered by footballer Gareth Bale's skills in golf