Tiger Woods is an absolute inspiration to all current golfers playing professionally. Undeniably, he has given the golf community several moments to cherish the game, including a hole out at the Match Play 2019. Professional PGA golfer J.J. Spaun, who grew up watching Tiger Woods doing wonders for the sport, recalls this moment, right before achieving the feat himself!
Woods had holed out from the 13th fairway on Day 3 of the 2019 Match Play tournament. This allowed him to gain a comfortable lead and victory over Patrick Cantlay on Day 3 of the tournament. In a similar fashion, Spaun, playing 309 yards this Wednesday achieved the same feat.
Spaun knew he could not drive the ball towards the greens with the fighting winds and water down the left side of the Austin Country Club. He was leading three up against Matt Fitzpatrick and decided to play safe in keeping his place.
Related: Five-time Masters Champion Tiger Woods hits Augusta National in pre-tournament prep
J.J. Spaun speaks about achieving a similar feat as Tiger Woods at the WGC Match Play 2023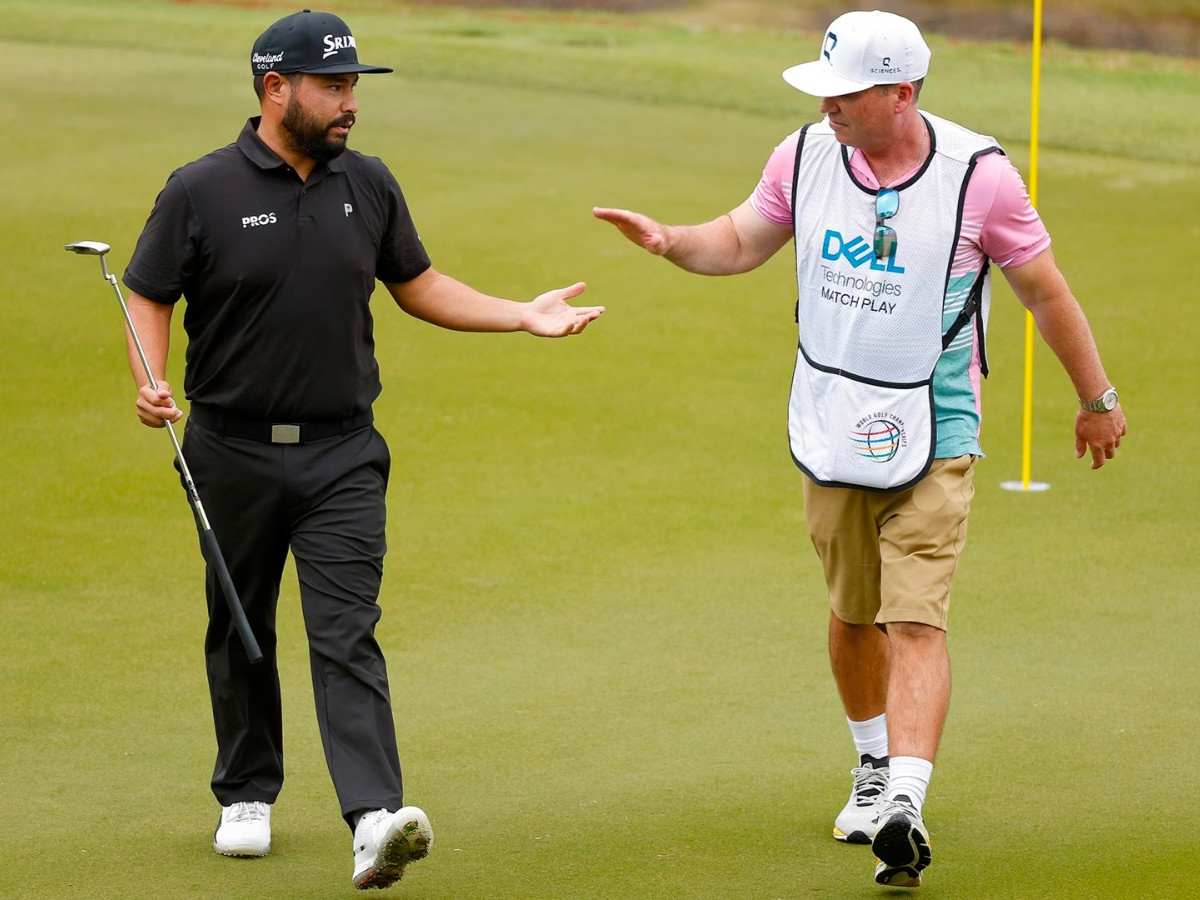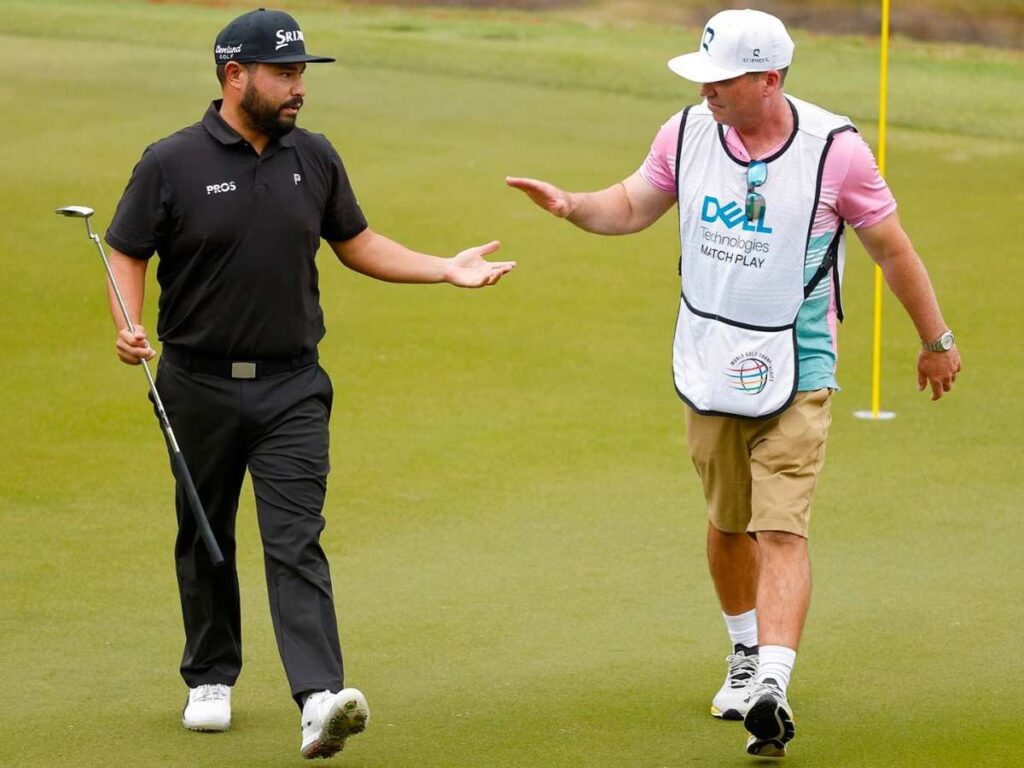 In this context, the only difference between Woods and Spaun would be that Spaun holed out from 107 yards while Woods achieved the same feat at Match Play 2019 from 83 yards. Although the pin might be in a different location than where Tiger Woods had placed last, the result acquired by both the pros were the same. Spaun was able to spin the ball into the cup for an eagle-2.
Speaking about this feat, Spaun says, "Kind of hit it up to the right and it was a little right of where I wanted to and we're walking up and I'm like, 'Isn't this where Tiger hooped it from a couple years ago?' [My caddie] was like, 'Yeah, this is.' So we had it in our head the entire time."
He further adds, "I could tell it was going to be pretty good, but then it got really good, and then it just disappeared and the crowd went nuts," Spaun said. "It was just funny that the G.O.A.T. did it, that was what we were thinking, and I did it too."
Spaun was able to comfortably win the hole and matches 5 and 3 in the tournament. He will be now facing Sahith Theegala next in the tournament.
In case you missed it:
Shaq, Kevin Durant, and Dwayne Wade are the latest celebrities to invest in Tiger Woods' TMRW Sports venture
Jason Day and Lucas Herbert undefeated at $30m World Match Play in Texas