Paige Spiranac continues to stir up controversy in the world of golf, with her fearless and outspoken personality. The former professional golfer turned model and influencer is not afraid to speak her mind and hold people accountable on social media. Recently, she has aimed her sharp wit at golfing great Phil Mickelson.
Phil Mickelson recently took to Twitter to express his thoughts on golfers wearing joggers on the course. This was prompted by the sight of golfer Sam Ryder sporting the attire during the recent Farmers Insurance Open.
Spiranac's recent roasting of Phil Mickelson is a reminder of her reputation as a fearless commentator who is not afraid to speak her mind. Her progressive views and unapologetic personality have made her a fan favorite and a leader in the golf world.
Related: Veronika Rajek joins in the rant alongside Olivia Dunne and Paige Spiranac to vent her frustration against being body shamed
Paige Spiranac's fearless roasting of Phil Mickelson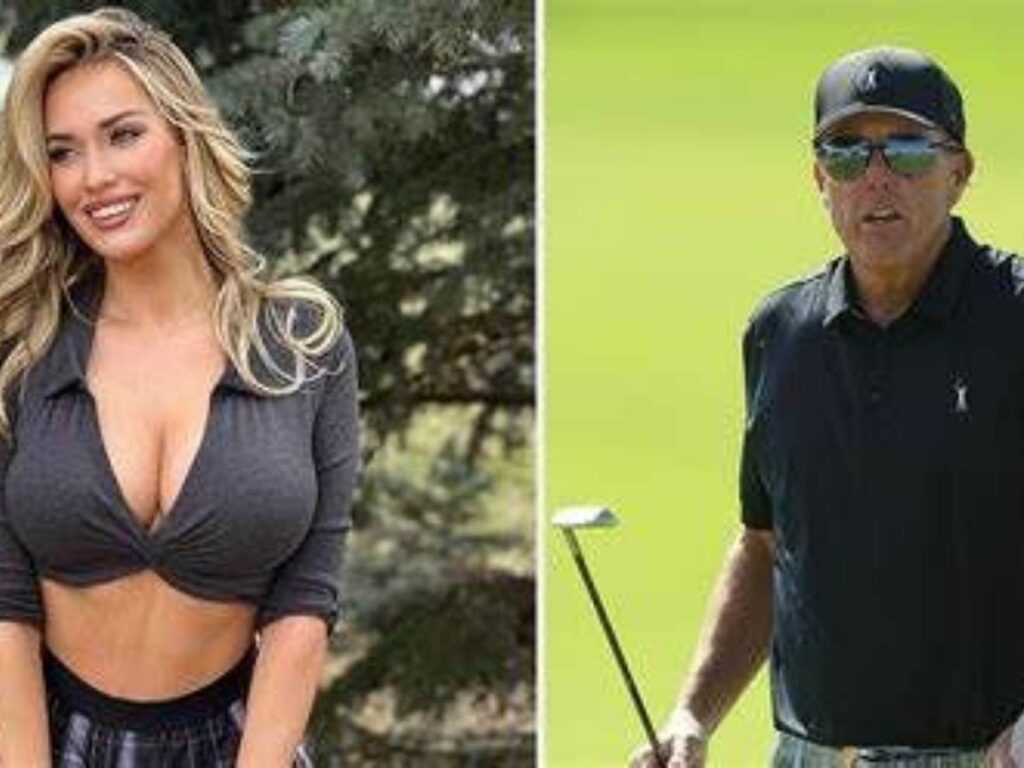 Phil Mickelson tweeted, "The Tour doesn't allow shorts but does allow this week's leader to wear joggers with ankle socks? Showing 4 inches of ankle? I'm no fashion guy, never will be, but there are some things I won't ever understand."
Mickelson's tweet about joggers on the golf course sparked a divided response from the golf community, with some traditionalists backing his stance and others urging him to embrace the changes. Paige Spiranac, who is known for her forward-thinking views, belonged to the latter group.
On her Playing a Round podcast, she roasted Mickelson with a cutting comment. She said, "Phil Mickelson, which I didn't see because I'm blocked, but people were posting about it. Phil Mickelson even had this tweet saying, 'How can you show four inches of skin?' Also, if Phil thinks that's four inches, I feel sorry for his wife."
Spiranac's bold remarks have solidified her status as a no-holds-barred commentator and have endeared her to fans of golf. Her fearless approach to calling out others has made her a popular figure in the golf community.
It's noteworthy that Spiranac's bold and daring image extends to her appearance on the golf course, where she's known to push boundaries in terms of what's considered appropriate attire.
Despite the controversy that surrounds her, fans are drawn to her unapologetic nature and willingness to challenge conventional norms in golf, making her a popular figure among enthusiasts.
In case you missed it:
Phil Mickelson Takes a Swing at Tiger Woods and PGA Tour in Twitter Battle
Matthew Fitzpatrick Joins Tiger Woods and Rory McIlroy in Virtual Golf League