Phil Mickelson, a golfing icon renowned for his exceptional talent on the course, recently sparked some friendly banter with Tiger Woods and the PGA Tour through Twitter.
Despite being longtime adversaries on the golf course, the rivalry between the two legendary golfers has reached new heights after Mickelson's departure from the PGA Tour to join the rising LIV Golf.
Phil Mickelson's trash talk and bold statements have certainly added a new level of excitement to the sport of golf. His tweet quickly garnered attention from golf fans and sparked a lively back-and-forth on social media.
Related: Matthew Fitzpatrick Joins Tiger Woods and Rory McIlroy in Virtual Golf League
Phil Mickelson Takes to Twitter for Rivalry Trash Talk with Woods and the PGA Tour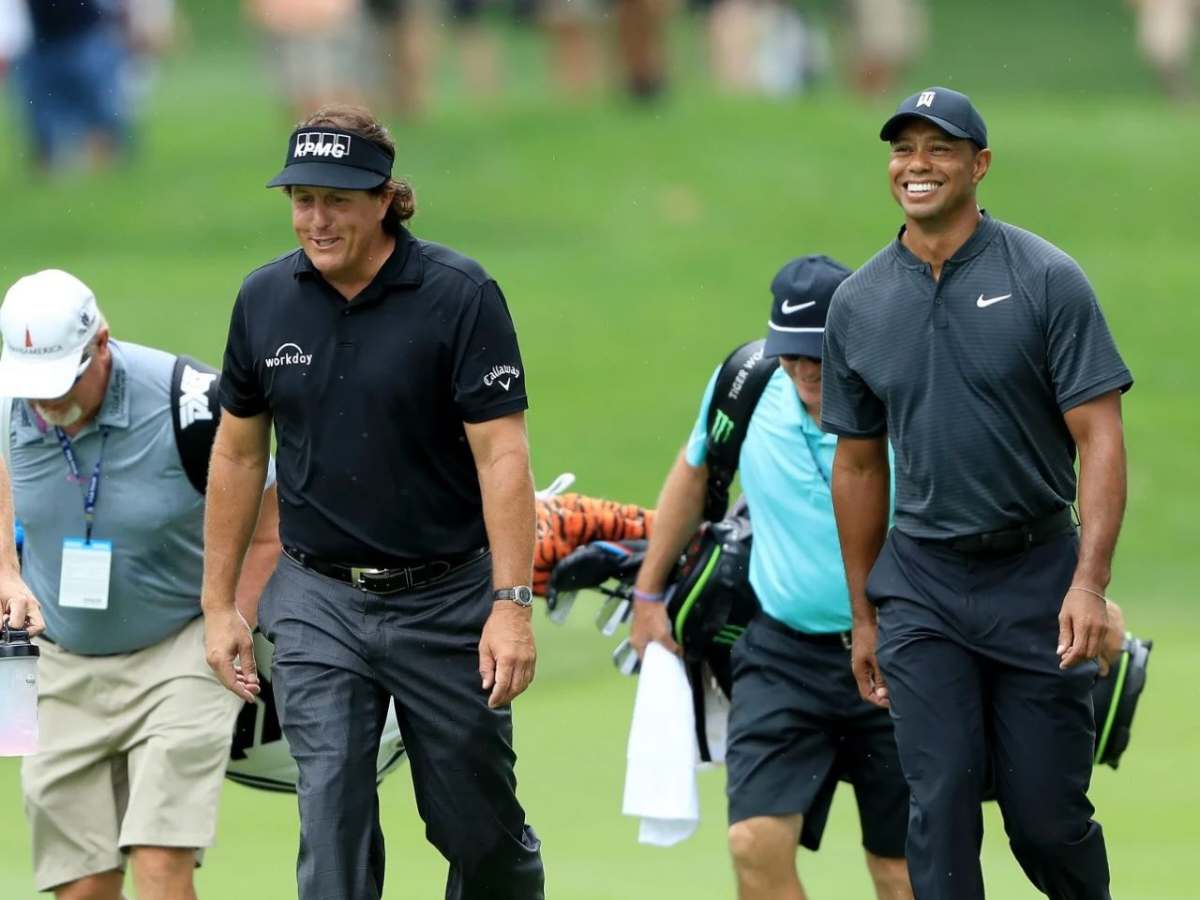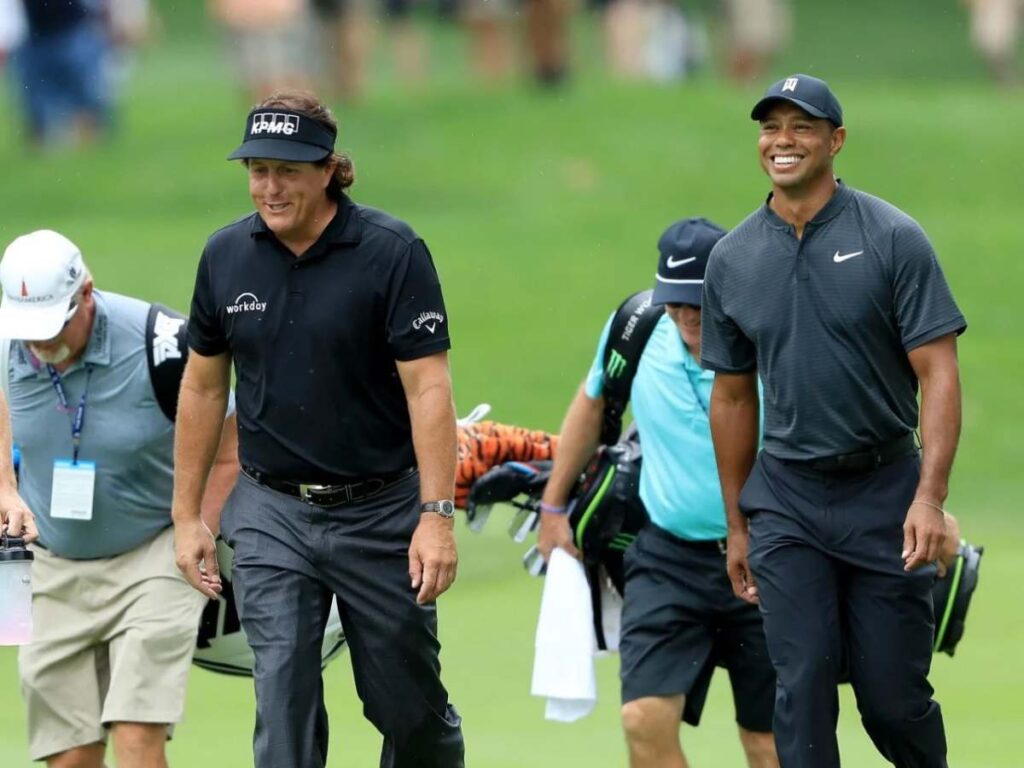 Mickelson Adds Fuel to Rivalry with Bold Tweet About PGA Tour Battle against LIV Golfers. The legendary golfer responded to a fan's idea of a Ryder Cup-style tournament between LIV and PGA Tour teams, saying that LIV would dominate so thoroughly that TV would have to fill an hour of dead time.
The tweet prompted a lively discussion on social media among golf fans. Despite the excitement that a showdown between the LIV and PGA golfers would generate, the probability of it happening shortly is minimal due to ongoing legal disputes and differences between the two sides.
However, Mickelson's bold statement has certainly added fuel to the fire and has golf fans eagerly anticipating the next chapter in the rivalry between these two legendary golfers. Mickelson's fearless attitude and playful banter have endeared him to LIV Golf fans and added a fresh level of excitement to the sport.
His status as a leader and influencer in the virtual golf world has been pivotal in expanding the reach and popularity of the sport to a broader audience. Despite the legal battles and disagreements between LIV and the PGA, it is clear that virtual golf is here to stay and that Mickelson is a big part of its future.
In case you missed it:
Trump Golf Courses to Host Tournaments for Saudi-Backed LIV Golf League: Deepening Ties with Riyadh
Bubba Watson returns to fitness this season to mark his debut in LIV Golf