No one saw that coming. After two years of exchanging harsh insults and alleging each other, the world of golf was left in absolute shock when the PGA Tour announced a merger with LIV. This incident took place on Tuesday as PGA Tour commissioner Jay Monahan delivered this unexpected development.
The golfing world was left separated when the news of a breakaway league was announced, a couple of years ago. Ever since then, LIV Golf, the Saudi-backed tour, has faced a lot of criticism for trying to bring a revolution in the field of golf. This new announcement though, has once again shaken the landscape of golf.
The two leagues, along with the DP World Tour, will now work as a single entity. As of yet, the official name of this brand new partnership is not revealed. LIV, which is backed by the Public Investment Fund (PIL), has found itself against various lawsuits filed by the PGA Tour on distrust. Various questions have now emerged regarding the ongoing scenarios which the two leagues face.
Related: PGA Tour, LIV Golf, DP World Tour sign merger celebrating golf's 'historic day' since 2022 war between tours
Twitter reacts as PGA Tour and LIV Golf announce shocking merge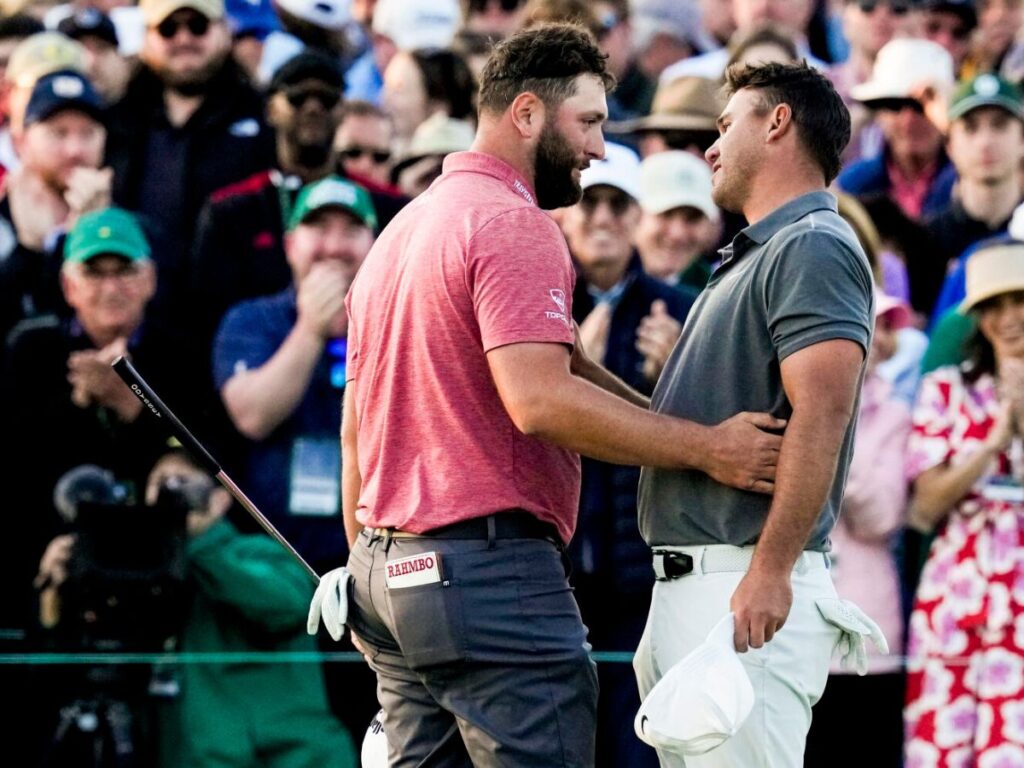 The golfing world was stunned on Tuesday as the news broke out. For months and months, there had been various debates and controversies regarding the existence of LIV. The tensions between the two got further heated when Brooks Koepka, a LIV Golf player, took home the PGA Championship crown.
Another issue between them had been the allotment of Official World Golf Rankings (OWGR) points. LIV players, despite winning tournaments, were not given any points. This led to a downfall in their rankings, which was later brought by several golfers including Phil Mickelson, Colt Knost and experts like Brandel Chamblee. The LIV league had received strong disapproval from the likes of great Tiger Woods and Rory McIlroy. The duo have not made any comments regarding this development.
This certainly leaves many questions. More developments are likely to follow in the upcoming days as the golfing world tries to balance them with this shock. Some reports suggested that the players themselves had no idea about this. Changes in schedule are expected to kick in once the tour schedule ends this year.
In case you missed it:
Brooks Koepka savagely CRUSHES Brandel Chamblee in four-word tweet after PGA-LIV bombshell
Phil Mickelson breaks silence after LIV Golf and PGA Tour merger post hateful exchange with Tiger Woods