Fans may know Steph Curry for his unmissable three-pointers. However, his love for golf is only known by some of his diehard followers. Besides being one of the most lethal shooters in the NBA, Steph Curry also has an avid interest in golf. He can be seen riding with his caddie on the greens when not playing for the Warriors.
PGA has recognized Curry as their ambassador for the Champions Tour, which is indeed an exciting prospect for Curry. In his tweet quoting PGA's announcement, the GSW basketballer expressed his love for the sport and said this opportunity is like "a dream come true."
The Warriors star will be honored with this recognition at Firestone Country in July this year. As it is officially known, the Ambassador of Golf award is awarded to one person who spreads the ideals of the game worldwide and has deeper concerns extending beyond the golf course.
Related: Stephen Curry Injury: Know why the Greatest Shooter of All-Time left Warriors' win against Mavericks early?
PGA announces Steph Curry as the Ambassador for the Champions Tour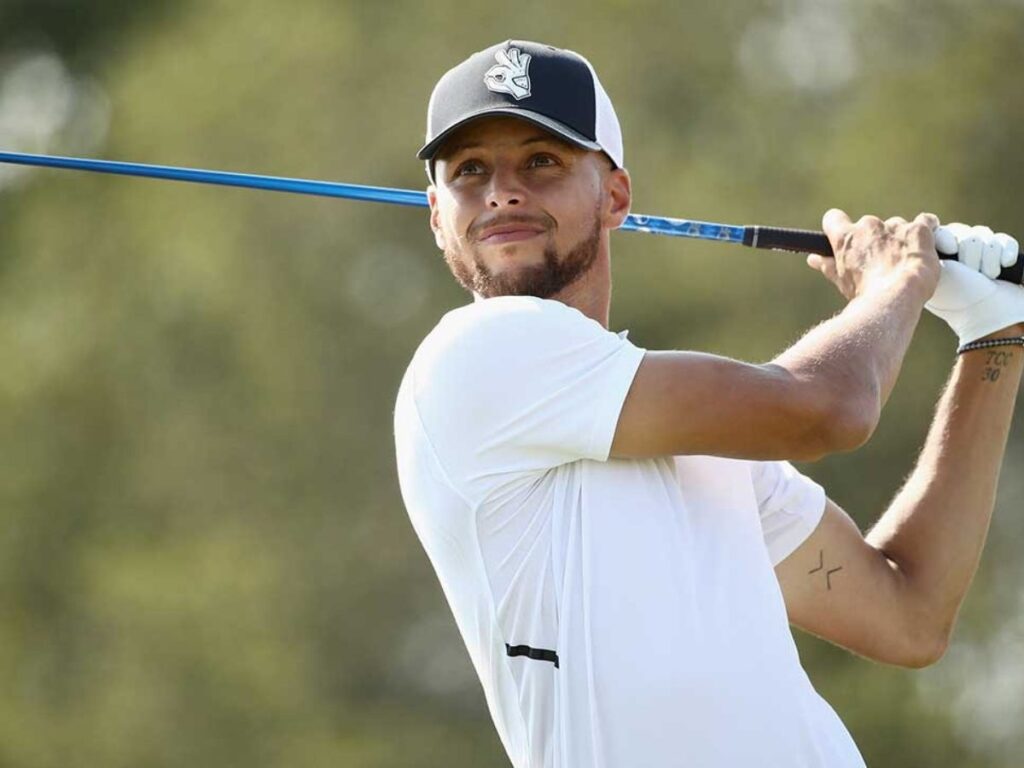 It is true that besides being good at basketball, Steph Curry also has an avid interest in the sport of golf. He says that he has eventually grown to love this sport, which he is very proficient at. Several other basketballers are also very much addicted to the sport, such as Michael Jordan.
In his tweet, Curry writes that the opportunity to be honored by PGA as the Ambassador for Champions Tour is a "dream come true." He adds, "Proud to work with @PGATOUR to help make golf more accessible to all, and thrilled to bring @UnderratedGolf to the legendary Firestone Country Club."
Underrated Golf is an organization that Curry collaborates with to make golf more accessible to the underrepresented. Through this platform, Curry wants to provide ample opportunities and learnings for people who might not have had access to this sport due to their social or economic background.
Amplifying his belief, Curry adds, "I believe that golf, unlike any other sport, offers a very powerful vehicle to positively shape and impact an individual's social and professional career across their lifetime. It is my hope that through this exciting endeavor, we can create a brighter and sustainable future for these young prospects."
The PGA Tour commissioner is also very much excited to have Curry on board with their mission to spread golf. He says, "Steph Curry using his platform as a global icon and one of the NBA's all-time greats to help make the game of golf more diverse and welcoming to all is truly remarkable."
Steph Curry's flirtation with golf well before his retirement makes people believe that he would never let go of sports, even after his basketball career. The question that makes everyone count is, will he also take a path similar to former Real Madrid and LA Galaxy soccer player Gareth Bale?
In case you missed it:
"They are done," Sir Nick Faldo issues a harsh statement against the LIV players participating in the upcoming Ryder Cup 2023
Tiger Woods' Historic Win: A Look Back at His First Professional Victory in the 1996 Las Vegas Invitational