The skepticism about LIV Golf continues to linger amongst the golfing community. With the ongoing court battle for the rival circuit to participate in the DP World Tour continuing, a new critic has now come about to decide the fate of the LIV Golfers in the upcoming Ryder Cup 2023.
With his latest comments, Sir Nick Faldo comes in as one of the harshest critics of LIV players. The former PGA player and captain in the Ryder Cup is not happy with including players from the Saudi-backed circuit in one of the most prestigious golf tournaments. Even before a verdict could come from the court, Sir Faldo gave his against the LIV players.
"They're done. It's a rival tour," says Sir Faldo, who believes that LIV players should have their Ryder Cup playing privileges forfeited. This, he believes, is all for good. He adds, "If you work for a company for 20 years and then leave to go to a rival company, I can promise you your picture won't still be on the wall. You've moved on. Fine, off you go."
Related: "The Tour has damaged LIV's brand": LIV Golf blames PGA Tour for generating "virtually" zero revenue in first season
Sir Nick Faldo thinks LIV Players' privileges to play Ryder Cup should be forfeited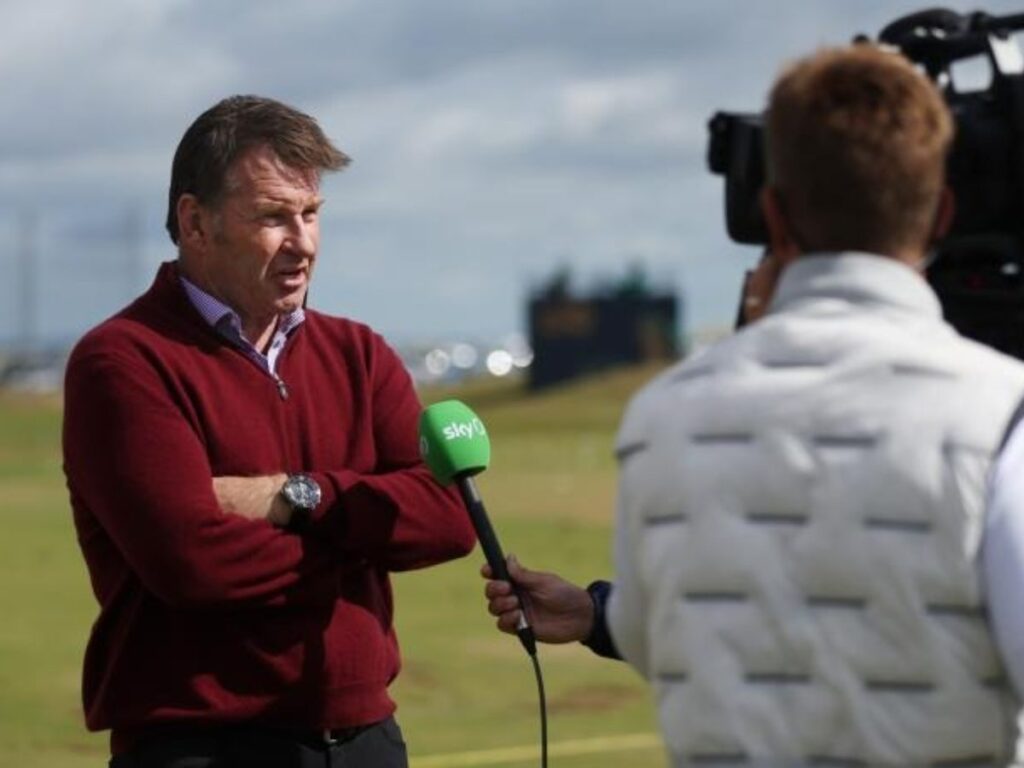 The contention against LIV Golf has been ever-growing since the Saudi-backed breakaway tour started its operations in 2022. The maiden season had several big names, including Dustin Johnson, Phil Mickelson, and Cameron Smith, joining in. This resulted in their immediate suspension from the PGA following their defection to the rival tour.
The consequences of choosing LIV Golf can be gruesome. For example, Henry Stenson's captaincy for the Europe Team in the upcoming Ryder Cup matches has been stripped and given to Luke Donald instead.
Several stalwarts of Europe, such as Sergio Garcia, Lee Westwood, and Ian Poulter, are also part of LIV Golf. This means the European team would look very different from how it has been over the past couple of years.
Sir Faldo further adds, "They're all at the age where Europe needs to find a new breed of 25-year-olds that can play half a dozen or more Ryder Cups, and I think we're going to have that," implying the fact that there are several young golfers who can replace the players lost due to defection to LIV.
Sir Faldo entirely blames the consequences the LIV Players will be facing on them. As he says, "They made that decision and I'm sure they knew it was going to cost them. They were playing the maths game. They were getting a huge chunk of money up front, and they knew it was going to lose them sponsors, but they thought, 'I still win'."
During his playing days, Sir Nick Faldo's greatest rival was current LIV CEO Greg Norman. Faldo humbled the Australian in the much-fabled 1996 Masters. He also had a few words to spare for his long-time rival when speaking about LIV Golf. "He really was a charismatic, exciting golfer, and he's wrecked all of that," says Faldo on Greg Norman.
In case you missed it:
Trump Golf Courses to Host Tournaments for Saudi-Backed LIV Golf League: Deepening Ties with Riyadh
"The best I've ever played," Harold Varner looks back at his stint in Saudi Arabia with LIV Golf