Tiger Woods' first professional tournament win came in the 1996 Las Vegas Invitational, signifying the start of a legendary career that established him as one of the greatest golfers in history. This historic event took place on October 6, 1996, and marked the dawn of a new era in golf.
Even at the young age of 20, Tiger Woods had already made a name for himself, winning three consecutive U.S. Amateur tournaments and attracting attention through his profitable endorsement contract with Nike.
Despite his previous success as an amateur, Woods had yet to win a professional tournament before his victory at the Las Vegas Invitational, which marked his first win on the PGA Tour.
Related: Watch: Tiger Woods has an emotional reflection on his triumphs, setbacks and future
Tiger Woods' Triumphant Debut: The 1996 Las Vegas Invitational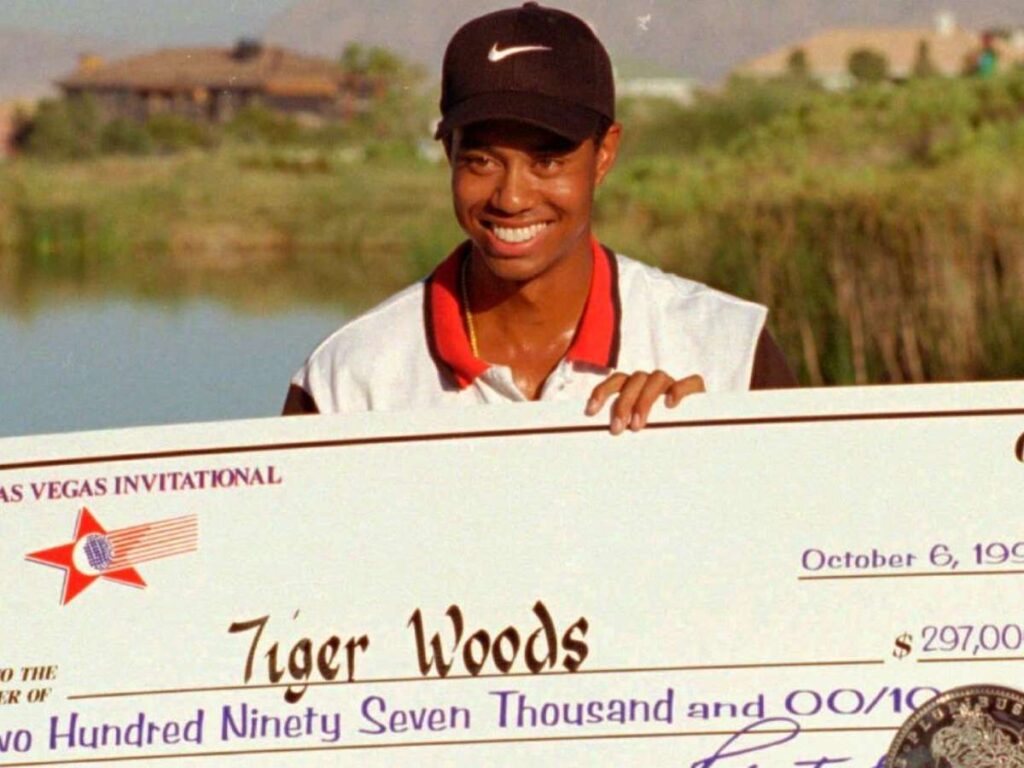 The 1996 Las Vegas Invitational was held at the TPC Summerlin course in Las Vegas, where Woods' performance was exceptional. Despite being four strokes behind entering the final round, he shot a 63 in the second round and dominated the course over the weekend.
As Woods progressed through the back nine on Sunday, he was accompanied by an increasing crowd of fans, many of whom had never been to a golf tournament before. They cheered and shouted as Woods took the lead, with the ropes barely containing the fans who tried to touch Woods or ask him to throw a golf ball.
Woods' victory at the Las Vegas Invitational was the beginning of a highly successful stint on the PGA Tour, where he went on to win 82 events. He is widely considered one of the best golfers of all time, and his first major championship victory came shortly after that, in the 1997 Masters. He won the tournament by a historic 12 strokes.
Woods dominated the golf courses and revolutionized the game, making it more popular and widely known than ever before. Woods' combination of skill, power, and charisma made him a global superstar, and his influence on the sport is still felt today.
Woods' triumph at the 1996 Las Vegas Invitational was a pivotal moment in golf history. It marked the beginning of his dominant career and ushered in a new era for the sport, characterized by his dynamic play and immense popularity.
In case you missed it:
Cameron Smith Leads the Charge with All-Australian LIV Team Rebrand
"The Tour has damaged LIV's brand": LIV Golf blames PGA Tour for generating "virtually" zero revenue in first season