Golf social media took a blast of refreshment as 15-time Major Champion Tiger Woods along with World No. 1 Rory McIlory, and other PGA players were seen showcasing their caroling skills. Christmas is just around the corner, but for golf, it came days earlier. 
TaylorMade did an excellent job at picking these PGA stars to brighten the clustered social pages with happiness and refreshed energy. In the video, it could be seen that the PGA stars are all lined up with the GOAT leading the pack.
Apart from Woods and McIlroy, the other PGA players were Scottie Scheffler, Collin Morikawa, Tommy Fleetwood, and Charley Hull. they were melodiously singing "We Wish You A Merry Christmas" when our favorite World No. 1 was busy fumbling around the pages.
Also Read| Tiger Woods and Charlie ODDLY mirror each other with limping legs at PNC Championship
Tiger Woods plays the role of a maestro in TaylorMade ad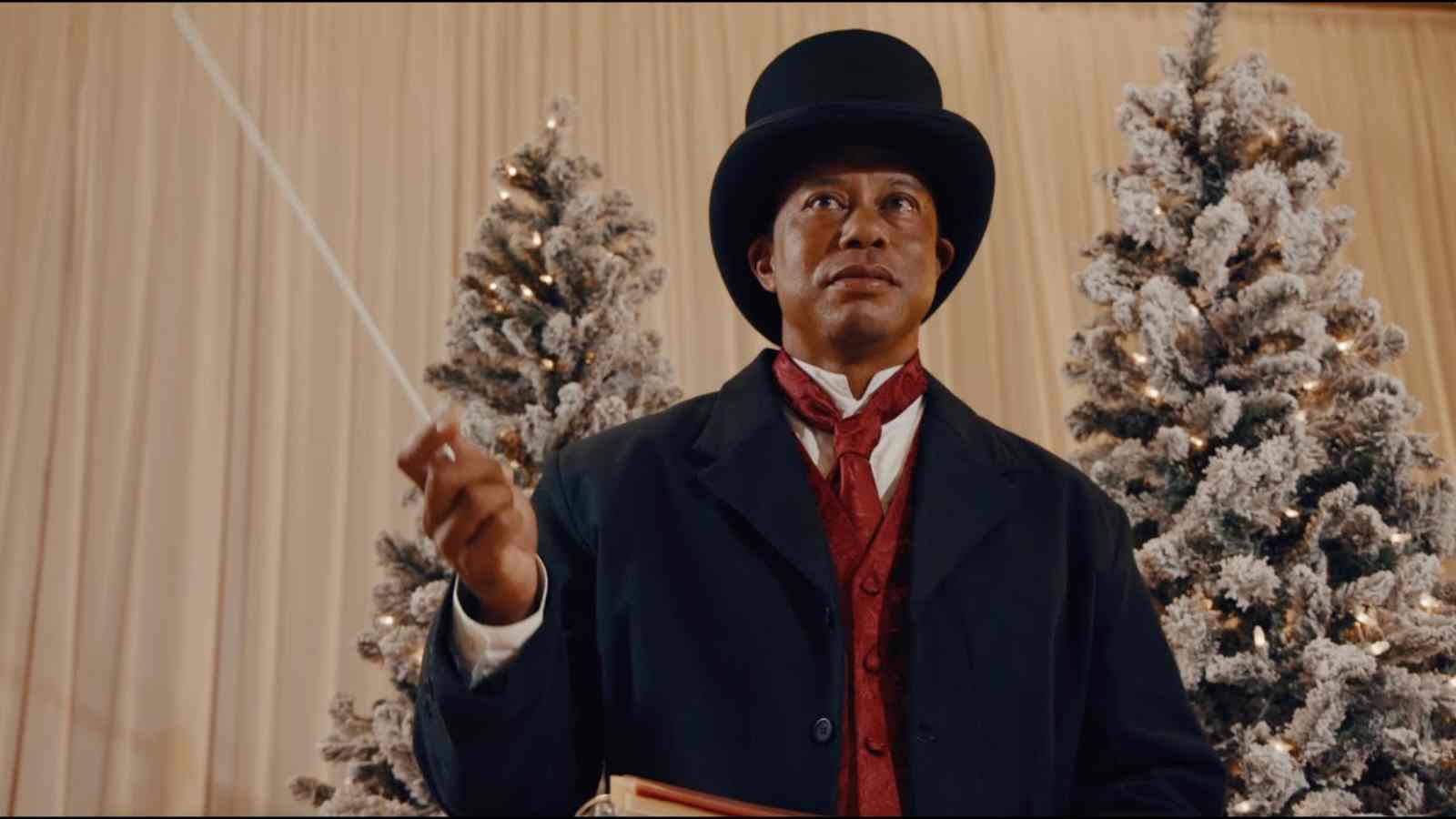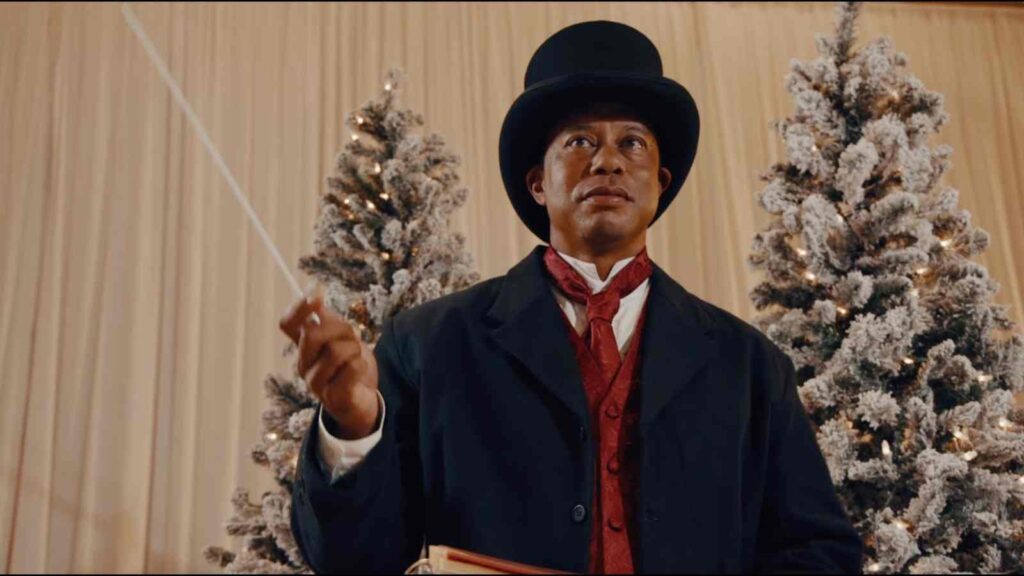 Tiger Woods played the part of the maestro, befitting indeed, while Rory McIlroy joined the group of carolers. Sadly, McIlroy lost his page and was seen fumbling around his copy for the most part of the video. His expression was priceless when he found his page and joined the chorus. 
It is argued that Fleetwood was the only one, or the best one who pulled off the old-school look the best. The poster with Tiger Woods leading the pack kept quite a few fans drooling over it. It surely was an awe moment when you see the green stars playing in and signing Christmas carols.
It's also worth mentioning that some of the fans were not happy. TaylorMade only captured the PGA stars in their glory, while leaving the rebel players of the LIV out of the frame. Some fans asked why they didn't include Dustin Johnson, Riggs Barstool, Daniel Rapaport, Barstool Trent, Frankie Borrelli, etc. 
Nevertheless, we can't complain or even imagine the video including LIV players while Woods lead the pack. Tiger Woods and Rory McIlroy are undoubtedly the most vocal participants against LIV after all. Though a few fans were upset that LIV players weren't part of it, the video did celebrate the occasion merrily.
Tiger and Rory pair isn't only in the latest TaylorMade video but also joined hands during the recent The Match. After Tiger pulled out of The Open Tournament, it was his next appearance with Rory. Though the pair failed to attain the crown, Tiger mentioned how excited and happy he was to participate.
Also Read| Tiger Woods hopeful for 2023 Major return as he focuses on foot recovery after PNC Championship
Also Read| Rory McIlory eyes 2023 season for 8th Major win amid PGA vs LIV war
Do follow us on: Facebook | Instagram | Twitter