Rory Mcllroy, Tiger Woods, and Greg Norman have stirred up the golf headlines, with a string of controversial statements, all with an intent to subside the tensions between LIV Golf and the PGA Tour. Not only this, they haven't shied away from firing shots at each other, but not everyone seems excited with the storm brewing up within the golf community.
Greg Norman has been the literal fort-holder at LIV Golf's end, leaving behind his own Company, having a lot at stake with this being his second attempt to de-monopolize the golfing tournaments. Mcllroy and Woods suggesting 'exit stage left' for Norman have riled up the ostentatious head of LIV, who stated loud and clear that he is here to stay.
Curtis Strange in a statement talked about his opinion of Greg Norman mentioning everything he thought was wrong with the LIV CEO. "If it wasn't for the PGA Tour, Greg Norman would not be Greg Norman," former PGA Tour player Strange said after the Aussie-golfer and entrepreneur stated his continuance at LIV.
Also read:- Offended Rory Mcllroy STUNS Greg Norman with a 'couple of daggers' after 'brainwashed' comment
Rory McIlroy warned as Curtis takes shot at Greg Norman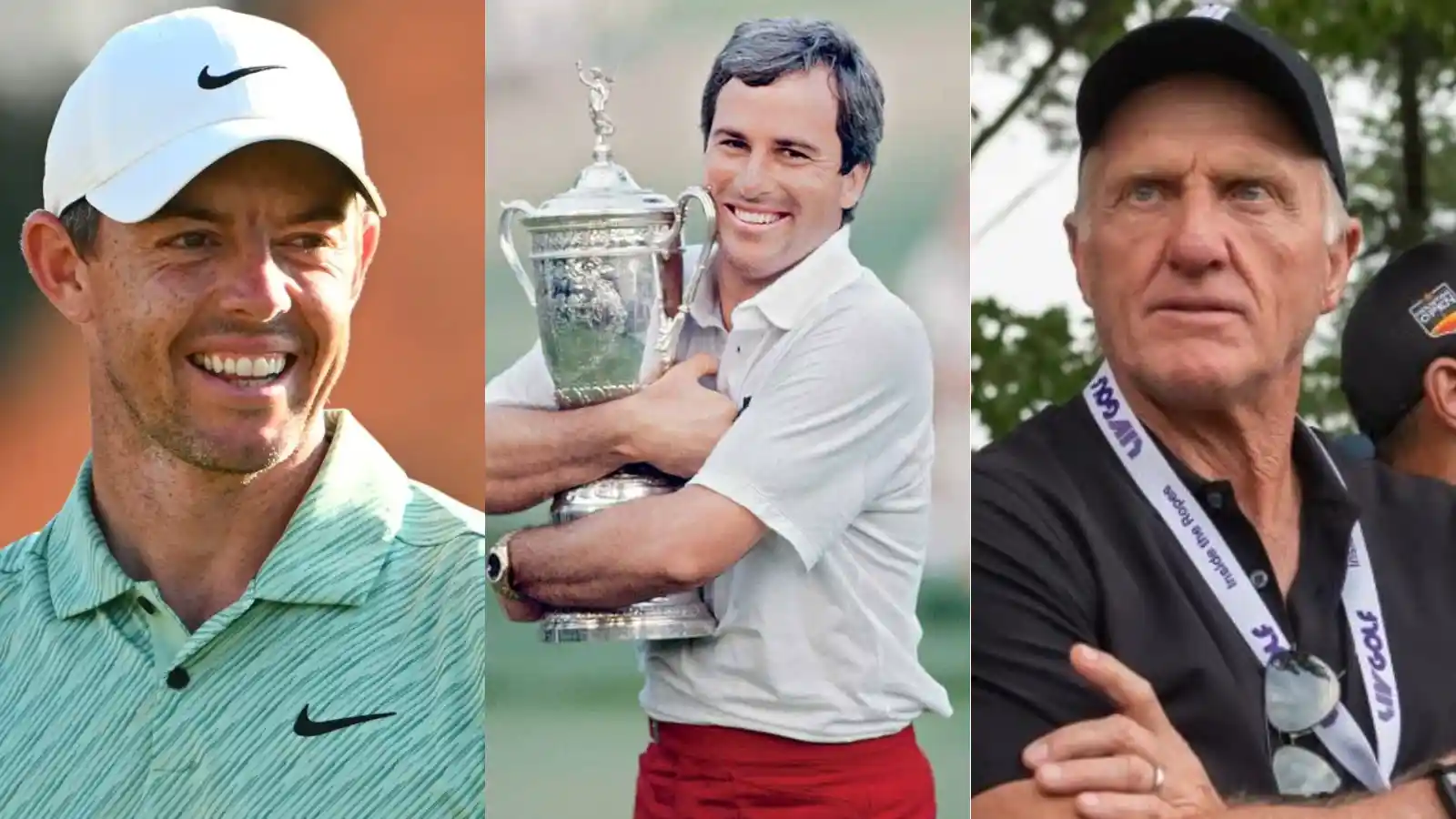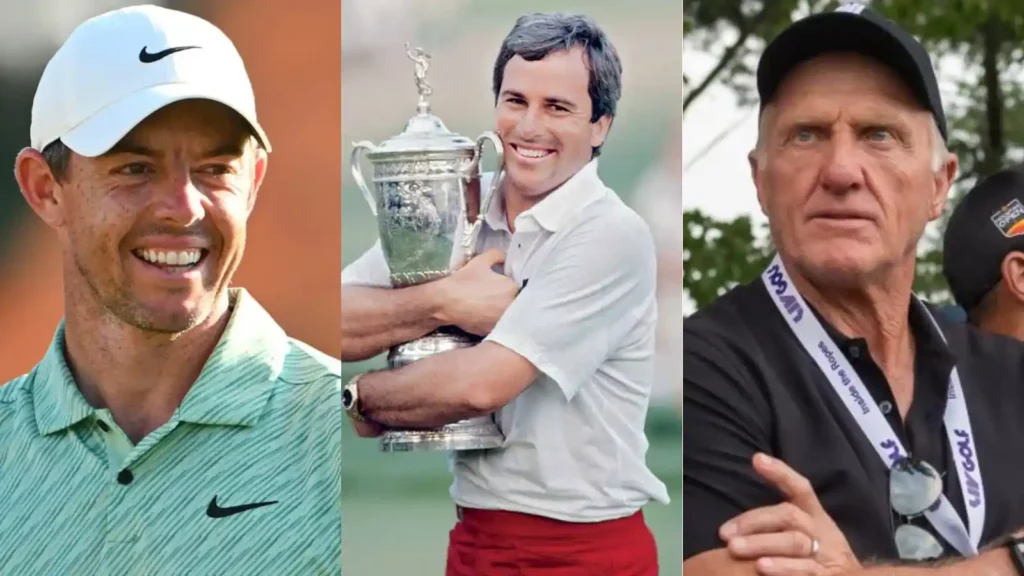 Curtis Strange has emerged as one of the latest names who has joined the group of people taking a dig at Greg Norman. Curtis has claimed the Major Championship twice to his name, but his statement amidst the conjectures has brought him back into the spotlight. Norman on the contrary has never been out of the spotlight since all this LIV Golf debacle started.
However Curtis didn't stop there, he also belittled Norman's image saying, "He is a guy without any deep allegiance or respect for any tour and he has shown that in the last year. He lives in the States and only went back to Australia if he got huge prize money." Curtis passed on his best wishes to Rory Mcllroy, hoping that the low blows wouldn't affect him.
He further talked about Rory Mcllroy's prime game, saying, "The players are in the midst now and I hope it doesn't distract from Rory's ability and potential." He added that Rory is already one of the best players and that the malefic effect of noise caused by LIV Golf and Greg is not only awful but also counter-productive for the best golfer right now.
Also read:- "He definitely wanted me to stay" – Cameron Smith accepts persuasion on a call by Rory Mcllroy to stay on board the PGA Tour
Also read:- Rory McIlroy was happy to stick his neck on the line for PGA Tour's defense against LIV Golf