Tiger Woods and his 13-year-old son, Charlie Woods, will be competing together in the 2022 PNC Championship. The father-son duo were the runners-up in last year's tournament, and are eager to hit the links together once again. In a recent interview with Golf Digest, Tiger Woods spoke about his son's golfing abilities, stating that Charlie is getting close to beating him on the course.
Charlie Woods is currently playing in amateur matches and is set to turn professional in a few years. Fans have observed some interesting similarities between the father and son, including a shared habit of sniffing their noses during matches and celebrating victories in similar ways.
Talking to Golf Digest recently, Tiger delved into some details regarding Charlie's gameplay. He put a bit of emphasis on the fact that the time is near when Charlie would actually start beating the legendary golfer. Woods said, "His hands are bigger than mine now, he wears bigger gloves than I do. So, it's coming."
Also read: "Rory and Tiger hybrid"- Charlie Woods TOP-DOG transition grows up to match Rory Mcllroy's envious golf swings
Tiger Woods on his son's rise in golf and shielding him from the spotlight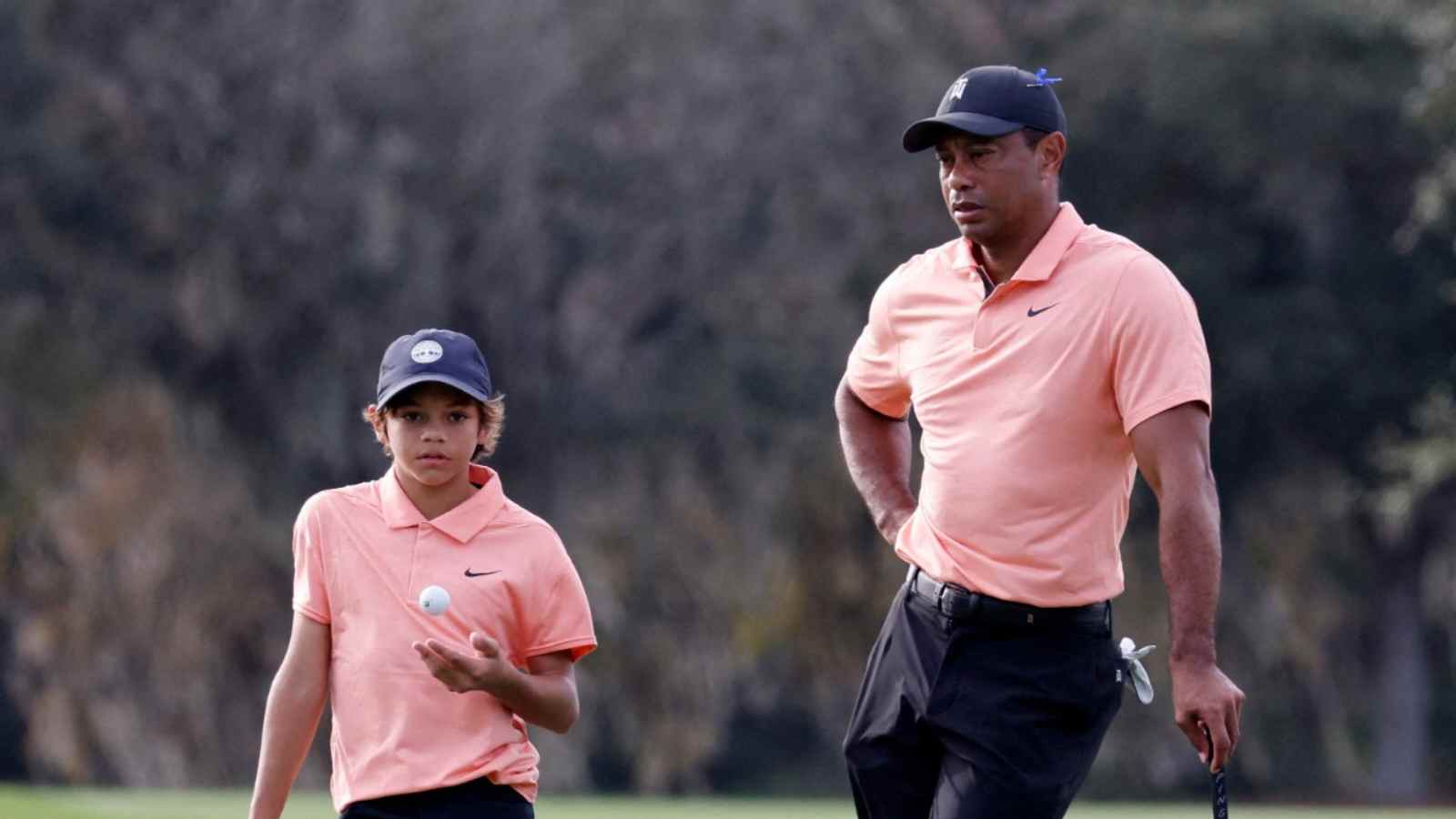 In another interview on Bridgestone Golf's "Another Golf Podcast," Tiger indulged in talking about his responsibilities as a father. Woods stated, "I want him to learn from everything, but also, I want to protect him from all of this. You know, the environment." Charlie will always be under the scanner and would have to handle immense pressure courtesy of his own magnificent career, and Woods is wary of this fact but to give this a twist, the golf legend has himself to blame because of his enormous success in golf.
The media often has a field day following Charlie around, which can be overwhelming at times. However, Tiger Woods works to protect his son from the paparazzi and motivates him to focus on his golf game. In the recent junior championship, he even worked as a caddie for his son. Although Charlie has yet to beat his father in a round of golf, he has outdriven him in the past.
Tiger Woods is geared up to team up with his son, Charlie, at the upcoming PNC Championship. The tournament will feature 20 professional player teams and is set to take place from December 15-18.
Also read: "Thank god he didn't kill anyone," Ashley Perez has a COLD response towards Tiger Woods' horrific accident
Also read: "I don't have much left in this leg" – Tiger Woods and his future in golf has been evermore WORRISOME after his car ACCIDENT