In a surprising twist, the possibility of LIV Golf League players qualifying for the prestigious Ryder Cup has sparked both intrigue and controversy within the golfing world. US Ryder Cup captain, Zach Johnson, recently provided a glimmer of hope by hinting at the inclusion of LIV players in the team.
However, he remained cautious and noncommittal, leaving many questions unanswered. The prospect of LIV players donning the Team USA colors has fueled speculation and debate, shedding light on the evolving dynamics of the sport and the potential impact on future Ryder Cup competitions.
Johnson's ambiguous response when questioned about the inclusion of LIV players revealed a complex situation. While acknowledging that LIV Golf League players could secure a spot in his 12-man team, Johnson refrained from expressing his personal comfort level. He emphasized the collective ownership held by PGA Tour players, highlighting the need for a careful evaluation of the situation.
Johnson's reluctance to provide a definitive answer reflects the delicate balance between maintaining traditional team dynamics and embracing the changing landscape of golf.
Related: WATCH: "Stop aiming at my face," Jon Rahm YELLS at cameraman and snaps microphone in Round 3 PGA Championship
The LIV Golf league's potential impact on Ryder Cup qualification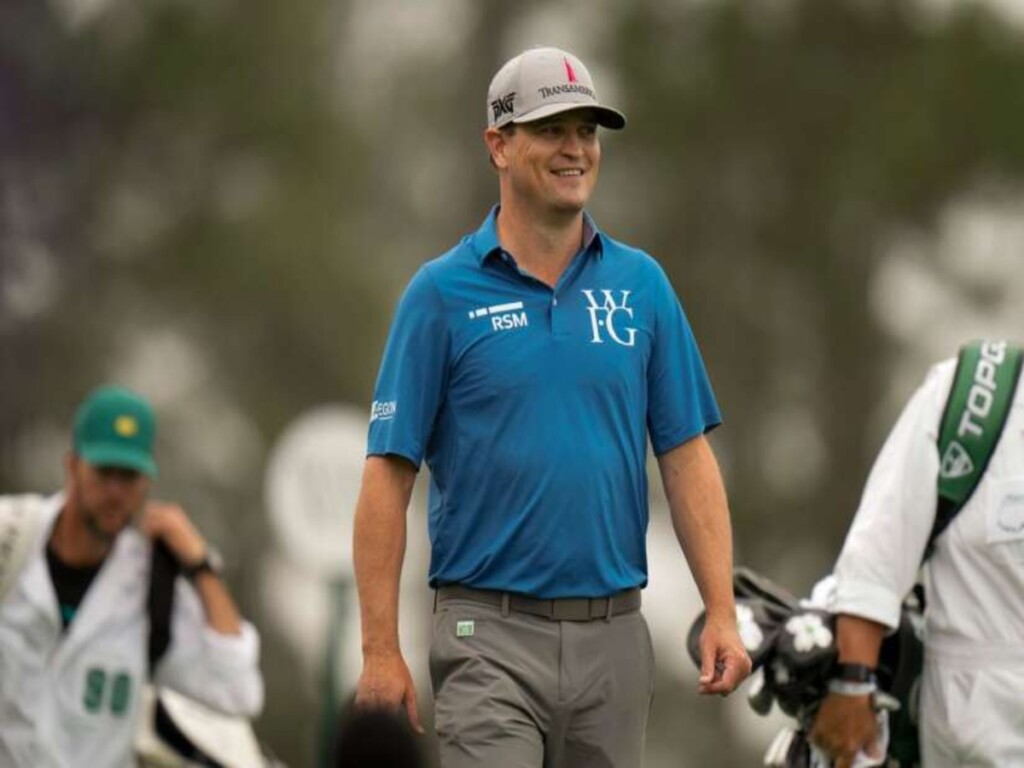 Zach Johnson refrained from offering insight into the possibility of Brooks Koepka, one of the game's top talents, making the Ryder Cup team. The captain emphasized the premature nature of such discussions, citing the availability of numerous points, the upcoming elevated events, and the potential for lesser-known players to emerge as strong contenders.
This cautious stance underscores the unpredictability surrounding team selections and leaves room for speculation as the qualifying period progresses. Despite the uncertainty, Johnson revealed his proactive approach to preparing for the Ryder Cup.
He expressed his intention to take the 12 qualifying players to the Marco Simone Golf and Country Club in Rome for an immersive scouting mission well in advance of the tournament.
According to golfmonthly, This strategic move aims to familiarize the team with the course and create a realistic understanding of the challenges they will face. Johnson believes that this trip will foster team chemistry, camaraderie, and a shared vision, providing the players with a crucial advantage as they strive for success on the grand stage of the Ryder Cup.
With the confirmation that LIV players will have the opportunity to qualify for the upcoming Ryder Cup in Rome in 2023, the golfing world is buzzing with anticipation and speculation.
US Ryder Cup captain Zach Johnson's remarks on the subject have left much to the imagination, highlighting the uncertain nature of the situation. Johnson expressed openness to LIV players joining the team but remained hesitant to comment on his personal comfort level.
In case you missed it:
"Not a warm welcome," PGA defectors Bryson DeChambeau and Brooks Koepka aggressively booed by fans at US PGA Championship
Michael Kim labels Phil Mickelson as 'golf sicko' after partnering up with 6-time Major winner at PGA Championship