Call it redemption or call it revival. For the Indian women's hockey team to edge out New Zealand in a nail-biting and nerve-wracking bronze medal contest via penalty shoot-out of the Commonwealth Games was worth every minute of the four quarters.
There was drama. There was excitement. And there was suspense as India made a hash of the 1-0 lead against the Black Caps in a match of high importance. To compete against the gold medal winners from the previous edition in 2018 Gold Coast was going to be hard.
Once the teams split at a scoreline of 1-1with the final hooter going, it was going to be all about which team would hold its nerves. Having watched the horrors of what happened in India's previous match against Australia, where the clock/timer malfunctioned and a legitimate stop by goalie Savita Punia had been converted into a retake, there was tension.
For its part, the high priests in the international hockey federation (FIH) did put out a mild apology on Sunday on social media over the gaffe. Yet, what the apology could not reverse was how India had been robbed of that chance to create history in the Commonwealth Games.
It was the same captain and inspirational goalkeeper Savita Punia who stood like the Rock of Gibraltar as India beat the Black Caps in the penalty shoot-out. Fans were left chewing nails, chanting prayers, some nervous to the point of even avoiding the last minutes on television.
Also Read | Indian women's hockey team loses the semi-finals to Australia in a climactic shoot-out, standard of umpiring and clock/timer not working during penalties becomes a huge embarrassment for the organizers and FIH
Superstition? Anxiety? Stress? Or sheer exhaustion?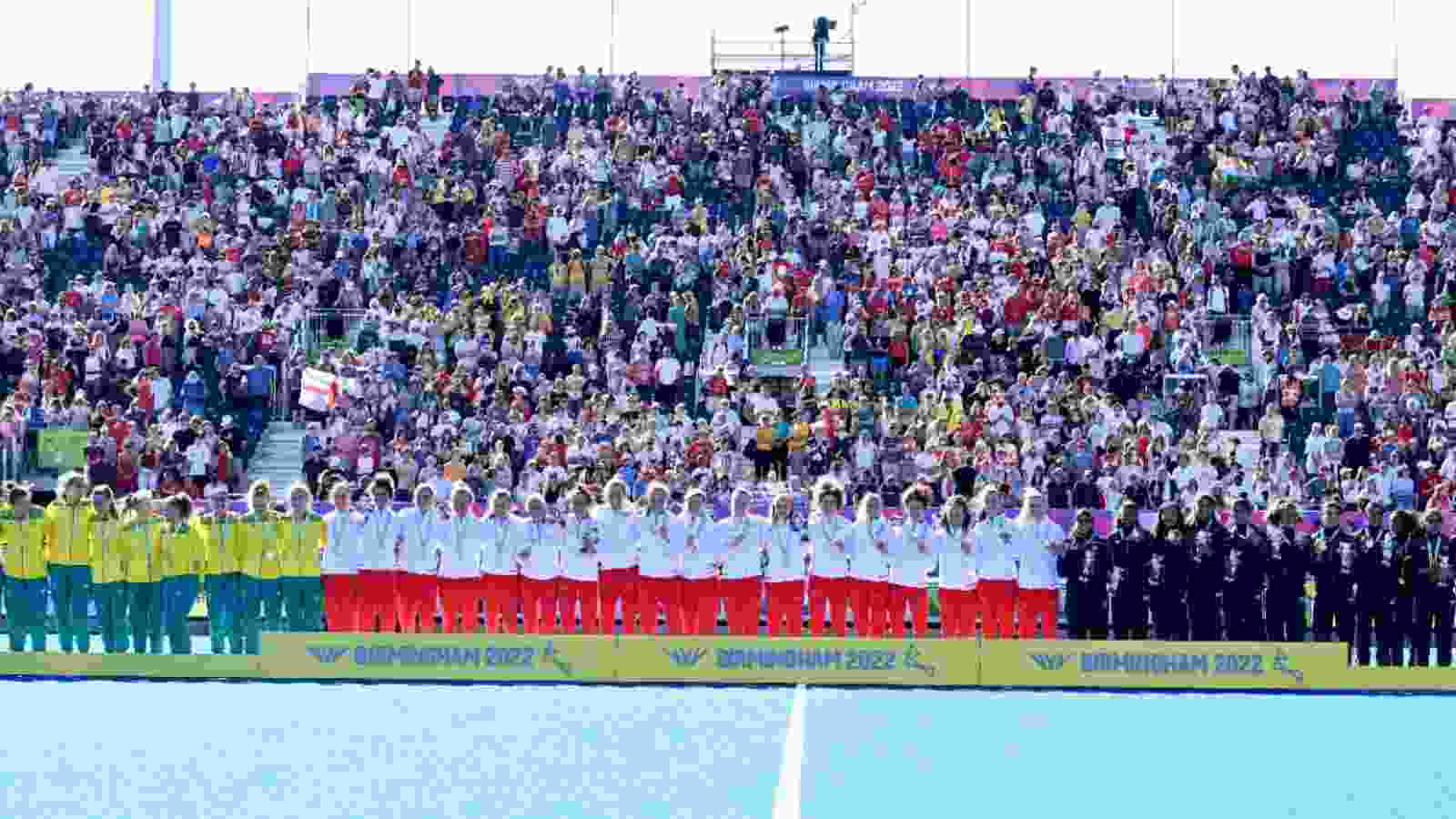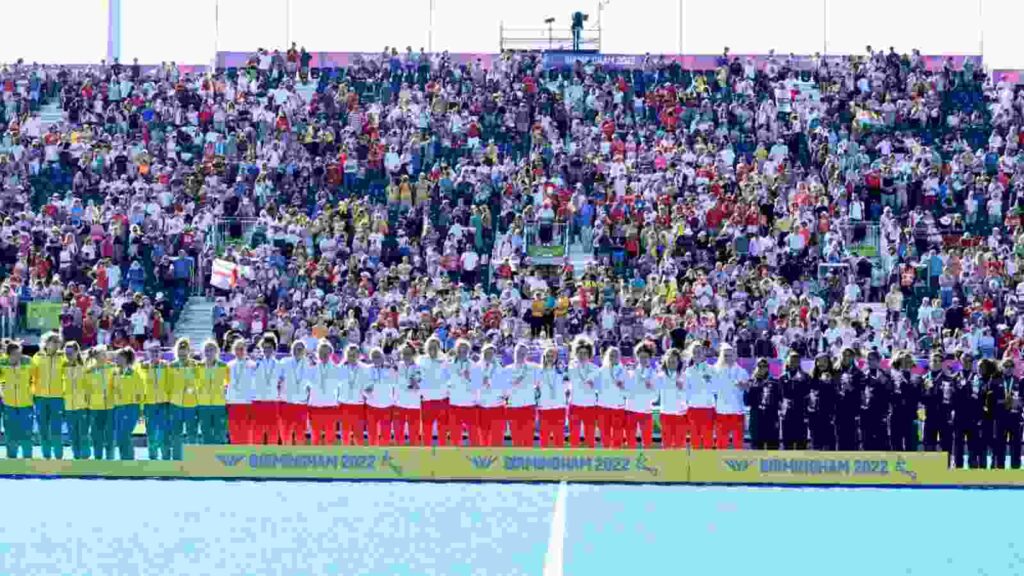 Well, hockey fans are a passionate lot and could not stomach one more defeat. Memories came flooding back as to what had happened on August 6, 2021, when India lost the bronze medal match to England in Tokyo. The horrors were haunting all of us for long.
Sunday was August 7, 2023. 366 days later, one wanted to see the Indian girls win. We wanted to see them cry, shed tears. No, not in disappointment, but joy. Call it divine intervention or call it uncanny anticipation of rock star Savita Punia, whose presence of mind was phenomenal, India won a bronze medal which means so much.
The common man could well remark what is the big deal about a bronze medal when India is reaping a rich harvest at the Commonwealth Games. Well, hockey brings out passion and emotions like no other sport. There is nothing like watching 11 plucky Indian girls take on the defending champions, Black Caps, who were strong in build and fast in footwork. That the Kiwis made a comeback was dangerous. Where they erred was in the climactic shoot-out where India's presence and poise mattered.
Watching India coach Janneke Schopman standing, in anxiety, was a reflection of how the team was expecting this medal. And when there was a wild card villain in Lalremsiami in the crucial phase of the match, one hated to see her sit in the bench. All alone, as if the world had started hating her.
Errors in hockey are to be forgiven as they are not like committing a sin deliberately. India needed this medal so badly, only the players knew it. There has been churning, there has been criticism, some unwarranted for no rhyme or reason. You cannot doubt the commitment of these bunch of girls who come from varying parts of India, north, south, east and west. What binds and bonds them is passion, love for the sport and competing from the heart with loads of emotion.
At least for all these factors they needed this bronze medal which will give them self-belief and conviction. They did not do well in the FIH World Cup last month and this was a shot at redemption. As the final hooter went off, the emotions made you realise so much. They hugged, they cried, they kissed each other. The scenes were unbelievable as coach Schopman was also in the midst of it, having been with this team's process of rebuilding since 2022. That was after coach Sjoerd Marijne had been refused an extension of contract.
The congratulatory messages have been pouring in from all quarters. If in PR Sreejesh India has a world-class goalkeeper, Savita Punia will rank among the all-time greats as a goalie. You cannot make out this diminutive girl is 32. She still has the energy of a teenager. Last year, after returning from Tokyo, she had told this writer how she wanted to be part of one more Olympic campaign in 2024. None can deny her that as she is fit and hungry. Her reflexes and anticipation are intact and in shoot-outs she stands as if it is a Zen master in meditation.
There will be awards and rewards for this team. Above all, there will be pride in their hearts when they return with the bronze medals around their necks. The business is unfinished. It has just begun.
They have to do well next year in the Hangzhou Asian Games in 2023. Qualifying for the 2024 Olympics is top priority and winning a medal will be in order. All this needs energy and endeavour. This one bronze medal has provided the thrust-like fuel for a rocket to be fired.
Said goalie Savita. "I feel great. This match was very tough for us and both teams made a good effort. We knew it wouldn't be easy, so before we came, we worked every minute and every second. I am so proud. We fought as a team."
Navneet Kaur remarked. "They took out their goalkeeper and we got a [yellow] card, so it's very difficult to defend. They are also a very good team. We believed in our shootouts and we did it. In the semis [shootout], we were in too much of a hurry. Today we thought that we had to just do our own thing, and not care what the [NZL] goalie was doing. That calmness helped us."
The comments from these two girls takes us through the highs and lows of the campaign in Birmingham. Chak de, come on play the song.
Also Read | 'Super' Avinash Sable shows his class to win silver medal in gruelling 3000m steeplechase. Betters own national record for yet another time in his illustrious career
Also Read | Indian men's hockey team pips sturdy South African to make final with a 3-2 margin. Defenders steal the show as well for India. Men in Blue will take on hardy Aussies in the Commonwealth Games final
Do follow us on: Google News | Facebook | Instagram | Twitter