Ex-kickboxer Andrew Tate is a polarizing figure in social media spaces. Since his house arrest, the fighter has been extremely vocal on Twitter. Prior to the alleged human trafficking and sexual assault charges, Andrew made the rounds on a lot of interviews and podcasts. However, his arrest forbids several media appearances. In recent times, Tate had given his first interview with the publication BBC.
The interview failed to remain amicable as it remained combative from start to end. As the interviewer mentioned the alleged charity work that he had done, the conversation got more contentious. Tate remained hostile toward the interviewer for pressing him with certain questions. The ex-kickboxer's first interview since his arrest did not deliver as the duo seemed to hate each other.
"I've been doing charity work for over five years," said Andrew Tate when asked about his charitable endeavors. "I spend $25 million a year feeding children. Male children and female children in Turkey, in Syria, in Iran, and Iraq. And, I'm still the worst man in the world because four years ago a made a sarcastic comment?" asked 'Cobra'. The BBC interview rebutted by hinting at the charity work to be a scapegoat for his controversial statements in the past. Tate immediately answered these claims.
"I've always done the charity work so that was obviously incorrect. And, I have proof that I've always done charity work. So, you're wrong. I'm always trying to do good in the world, that's all I'm trying to do," said Tate about his self-proclaimed charitable endeavors. Judging by his statement, the ex-fighter had spent $125 million in the last five years for charity.
Related: WATCH: "He destroyed them" – Andrew Tate leaves BBC interviewer speechless in first interview after prison-release
Andrew Tate went after BBC interviewer for misogyny claims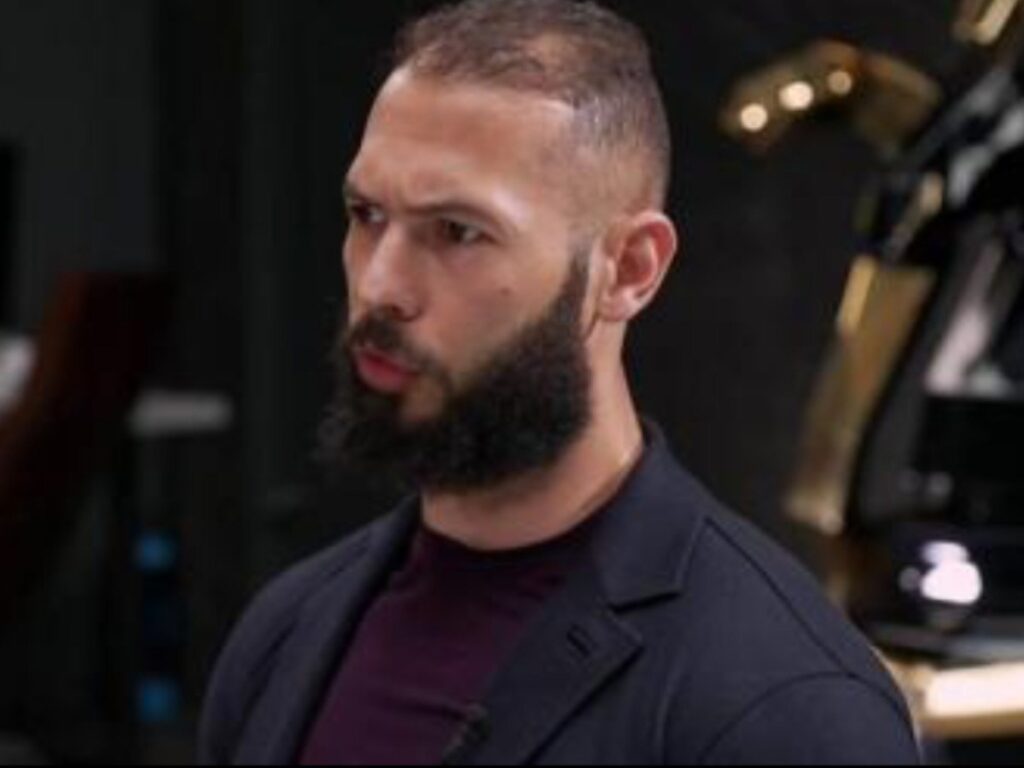 Ex-kickboxer Andrew Tate is often recognized for his misogynistic statements on his social media platforms. In a recent interview with BBC, the interviewer pressed him on the claims of hateful conduct against women. This prompted Tate to turn hostile and go at the reporter.
"Let me tell you something Lucy, [the interviewer] I'm sure you're a very nice person," said Andrew Tate. He then continued, "But, if I were to take everything you've ever said online and just take small exerts out of context, I can make you look like a misogynist. I guarantee it. I might actually do that. And then, you're gonna sit here and say 'Oh s***! I'm a misogynist. Because my clips were taken out of context,'" said the 'Top G'.
Andrew Tate has always been a subject of controversy. The ex-fighter had been accused of transphobia, claims of misogynistic conduct as well as homophobia.
In case you missed it: