Dale Earnhardt Jr. is plotting the Earnhardt brand's return to the Cup series. The Hall of Famer will enter the series as a single Car team. He is reportedly aiming to follow the 23XI Racing and Trackhouse Racing model. The young NASCAR teams brought charters in 2021 and, within two years, established themselves as a multicar team with championship credentials.
Dale Jr. plans to upgrade his Xfinity series out of Junior Motorsports to the Cup series. JRM is one of the most successful teams in the Xfinity series, and his 4 drivers are among the championship contenders in 2023. JRM has a deal with HMS, Dale Jr.'s former team, to act as its junior team. The team helped Rick Hendrick to replace the injured Chase Elliott tell his return.
No:8 Chevy Xfinity driver Josh Berry, who was the P4 finisher in the 2022 Championship, was given the Next-Gen car cup seat as Elliot's sub. Though he struggled in his first race at Las Vegas, Berry proved he is a super-sub with a top-10 finish last Sunday at Phoenix. This has prompted discussion over Berry getting the JRM seat if they moved up to the Cup series. Dale Jr. has shot down claims that Cup-ready Berry deserves a better team.
"My hope is that by the end of this year, he's got a deal for next year at the Cup level with someone. That would be the best-case scenario. JR Motorsports, even if we were going Cup racing, I would be hesitant to make Josh have to deal with that growth and building that program. He's 32 years old. He's Cup-ready," Dale Earnhardt Jr. told NBC sports.
In case you missed it: "What a crock of sh*t on both penalties"- Twitter reacts to Denny Hamlin getting penalized for clash with Ross Chastain after coming clean on his podcast
Josh Berry impressed the HMS garage with his Phoenix run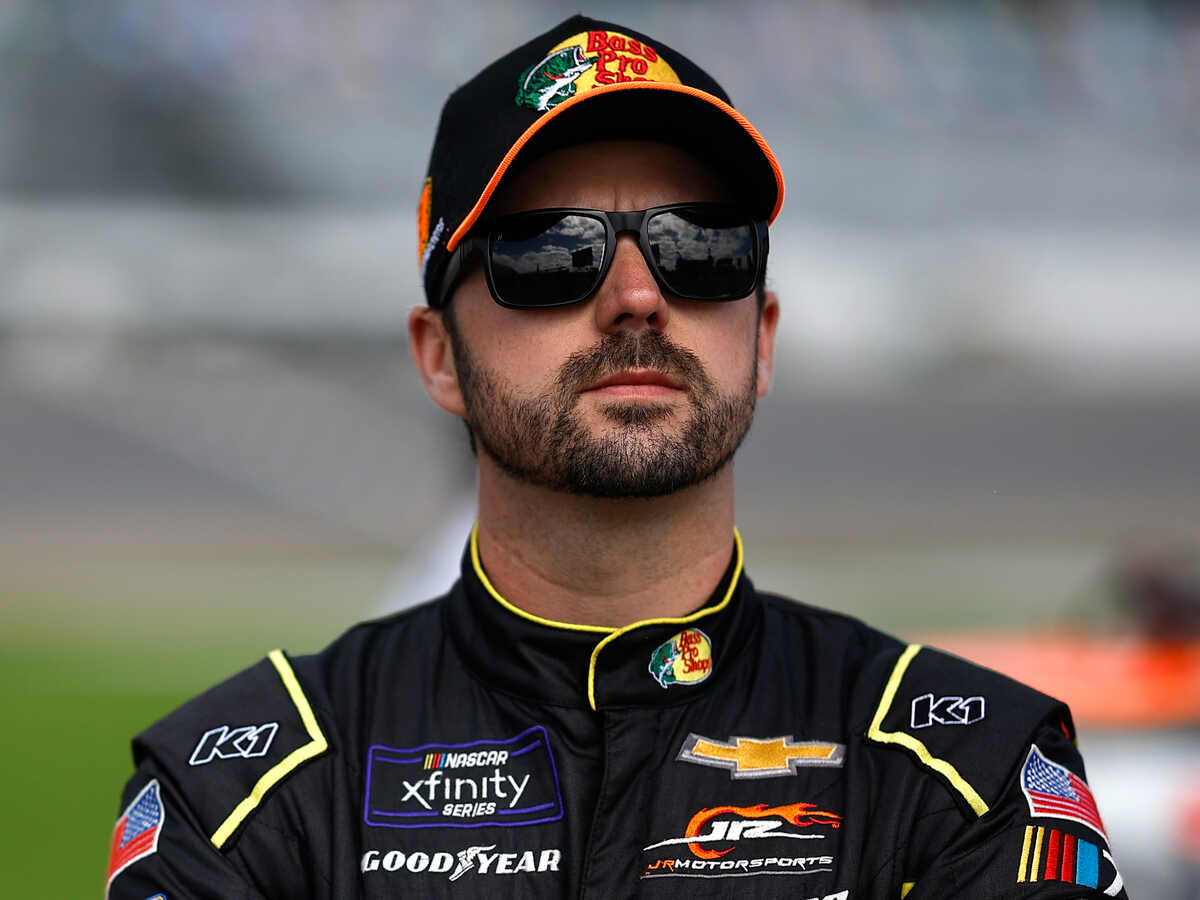 Berry has gathered praise from the NACAR community for his impressive performance in the No:9 since the first weekend. Though he had one of the best cars at his Next-Gen car debut in Vegas, the lack of preparation for the race cost him a solid run. With adequate preparation time ahead of Phoenix, he upped his game. Berry will potentially drive in 3 more races this season, with IMSA champion Jordan Taylor driving at COTA instead of him.
He impressed the HMS hierarchy with his performance. 4 times cup champion, and HMS VC Jeff Gordan's words were proof of it. He said, "He was mixing it up, man. On those restarts, he was right in the middle, three- and four-wide. I was a little bit nervous because they're pretty deep in points and needed a solid finish. It was great to see Josh get that. That's going to build his confidence,".
Discover more: