JGR driver, part owner of 23XI Racing, Denny Hamlin, is central to headline-grabbing feuds with Hendrick Motorsports (HMS) drivers Kyle Larson and Chase Elliott this season. The intensity of these conflicts has not only fueled on-track drama but also stirred a buzz off the track, making Hamlin a central figure in recent NASCAR narratives.
In a one-on-one interview with FOX Sports, dissecting the dissimilarities between beefing with friends, exemplified by Kyle Larson, and less familiar figures like Chase Elliott, Hamlin acknowledged his team-oriented but imperfect camaraderie. He confessed, "It always is difficult to navigate on-track stuff with people that you have off-the-track relationships with."
Recent tensions between Hamlin and Larson escalated after a contentious late-race incident at Pocono Raceway. Hamlin won the race, but Larson, finishing 20th after the incident, expressed frustration on his High Limit Room podcast. Larson dismissed the expectation of an apology from Hamlin but was more upset about Hamlin denying contact after the race.
Hamlin's dust-up with Elliott escalated with a collision, resulting in a race-ending crash. Accusing Elliott of intentional wrecking, Hamlin sought NASCAR intervention, amplifying questions about penalty consistency. Frustrated, Hamlin pledged to address the issue on his podcast, highlighting the fine line between intense racing and hazardous retaliation in the NASCAR arena.
Discover: Why did NASCAR drivers boycott the first-ever Talladega race?
Denny Hamlin claims he is too selfish to be a great teammate
Navigating these rivalries takes its toll on team dynamics. Hamlin, self-aware and forthright, confesses, "I'm not a great teammate because I'm too selfish. I want to win for myself and my team too much." His unapologetic commitment to victory sometimes strains relationships with friends outside the racing realm.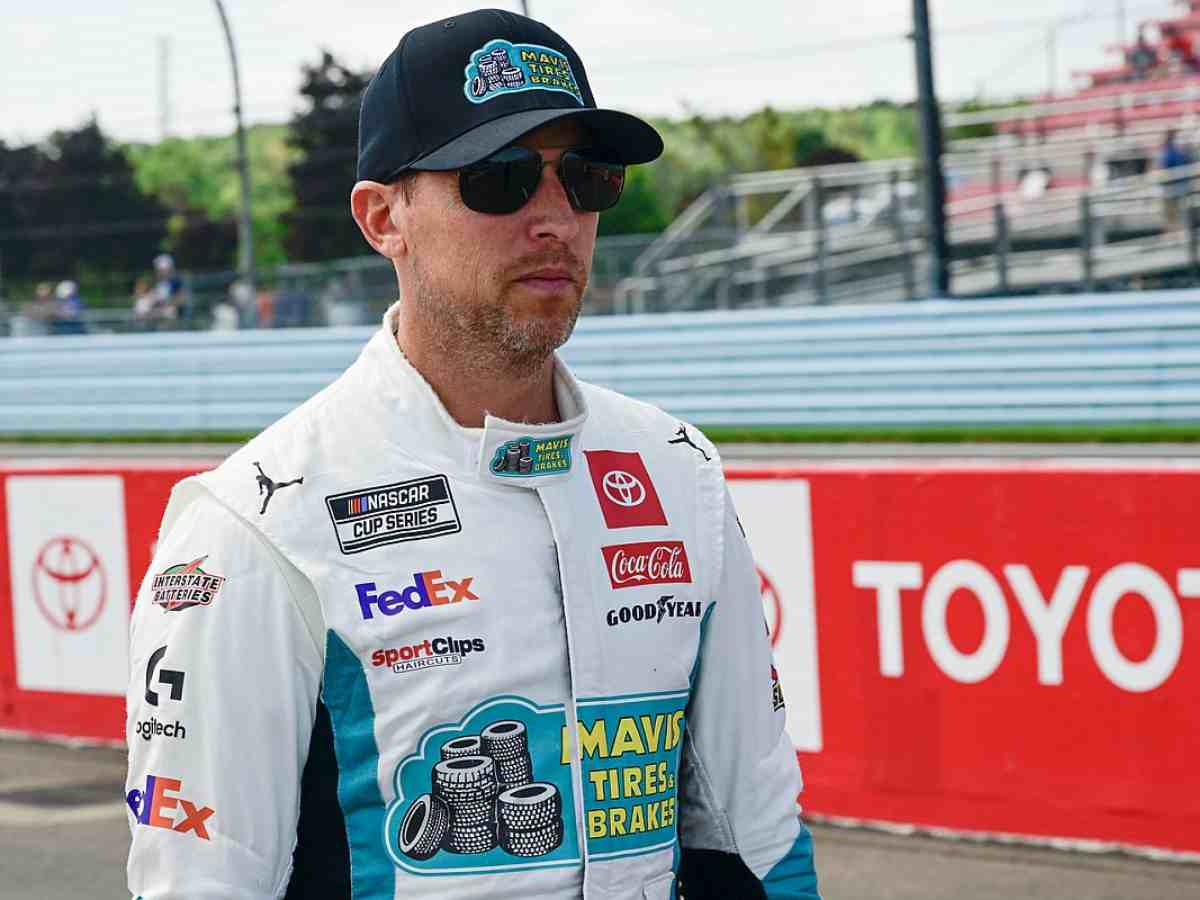 Despite the personal nature of these recent conflicts, Hamlin's dedication to securing wins for his team remains unwavering. He emphasizes, "I'm just trying to do everything I can any weekend to win for my team because it means more to me to keep them behind me than anyone else." The intensity of NASCAR rivalries underscores the fine line between camaraderie and cutthroat competition.
In the midst of these recent clashes, the broader NASCAR community witnessed the drama unfold. Hamlin's season, marked by success, doesn't escape the shadows cast by these feuds. The tension between personal relationships and professional aspirations creates a compelling narrative that captivates fans and fuels debates about the essence of competition in NASCAR.
In case you missed it: