Denny Hamlin is one of the most vocal drivers in the Cup garage and is known for not holding his words back on any issues.  With his podcast, Action Determinantal, Hamlin has been able to discuss more controversial topics with the masses. It also gave him the opportunity to give his takes on incidents involving him on track.
During the 2023 Coco-Cola 600 two weeks ago, he was wrecked by Chase Elliott, the most popular driver in the current garage. Hamlin was furious, and he was able to pressure NASCAR more to suspend Elliott for one race by giving data to prove that the HMS driver's move was deliberate. Following the suspension, Hamlin faced a huge backlash from fans online.
While Elliott was serving the one-race suspension, another incident took center stage. Austin Cindric allegedly right-hooked Austin Dillon, and the RCR crew demanded the suspension of the Penske racer. In his regular podcast, Hamlin gave his take on the incident and shared a snippet on Twitter.  This prompted a Twitter frenzy as a Twitter user named Freehold argued that Hamlin has not impartial to give such an opinion.
"Denny should not be the voice of NASCAR on this topic. Can you imagine Dale Sr. advocating for another driver to be suspended or to defend himself from other drivers' requests that he be suspended for handling things on the racetrack?" the user wrote.
"Hamlin has evolved into something he is not. He is not a cerebral official who is impartial. He is a driver AND an owner who has a self-interest in other drivers and teams losing cash via sponsorships and playoff points via suspensions. Please mute his conflicted advocacy," the user added.
In case you missed it: NASCAR Xfinity garage has close to zero hopes for a Sonoma win as Cup stars take over the milestone second-tier race line-up
A furious Denny Hamlin gave a savage reply to the tweet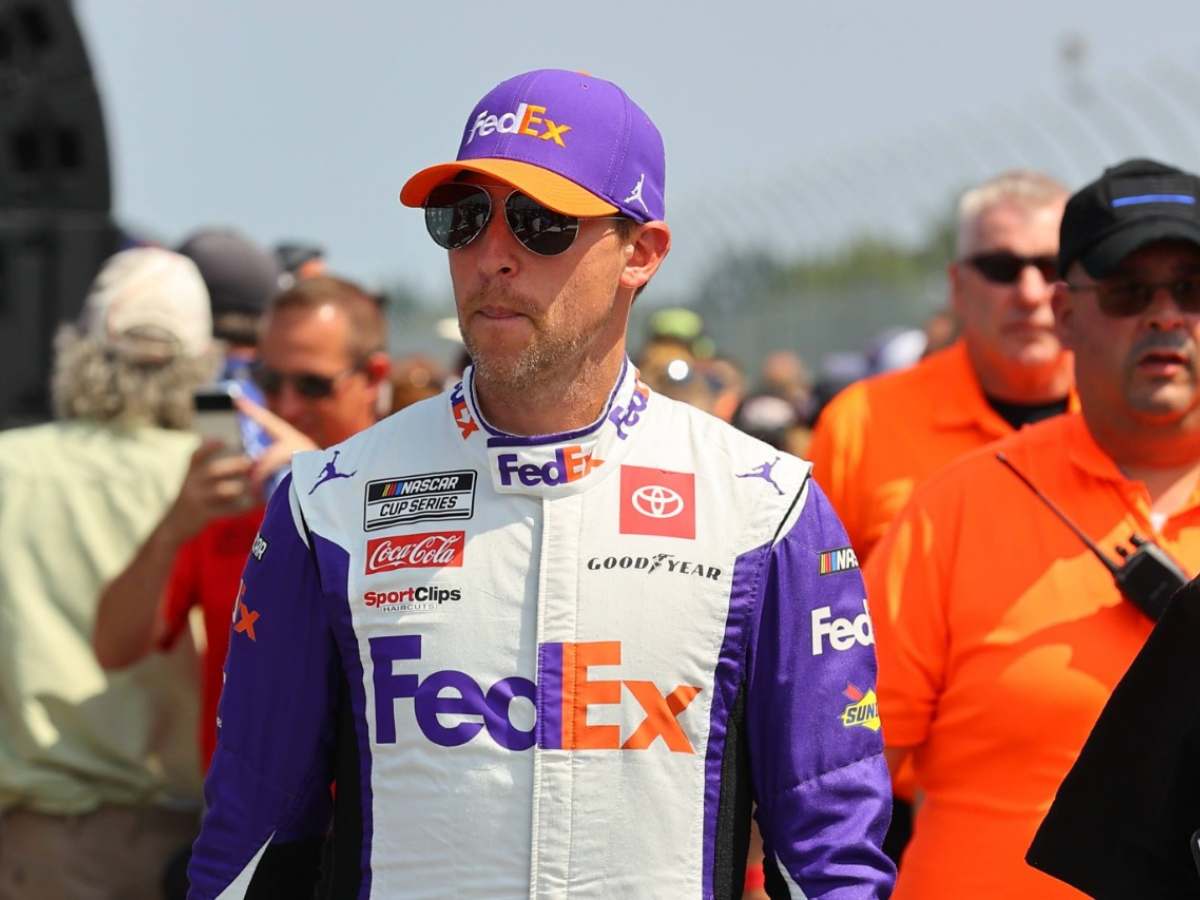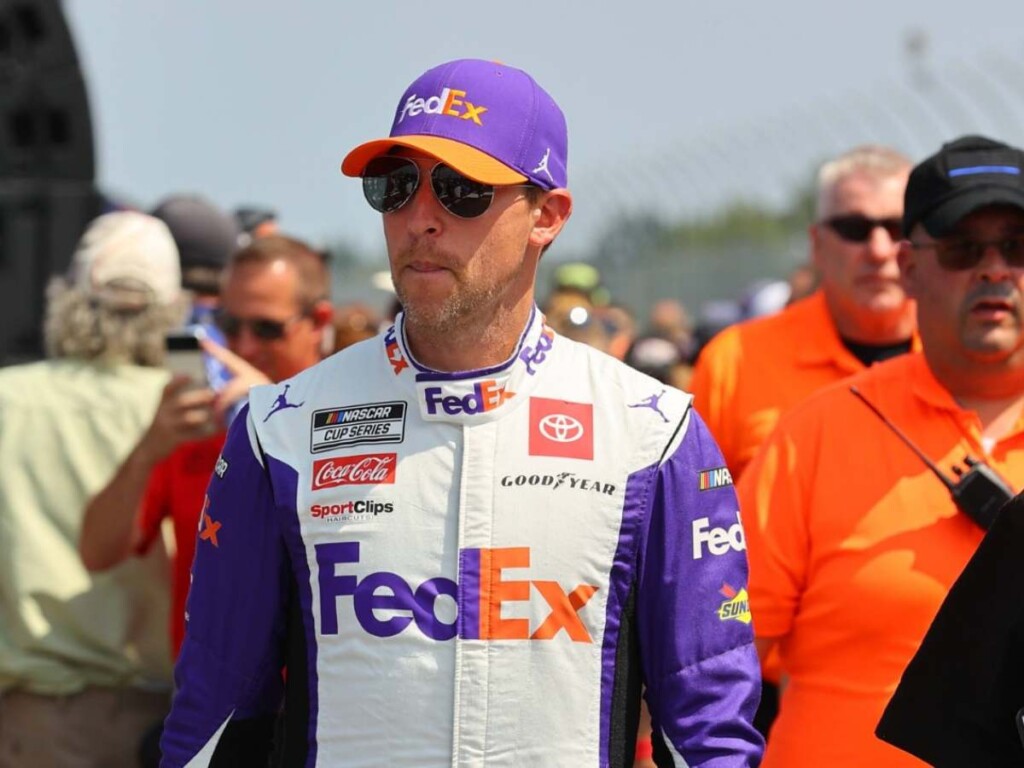 The 23XI Racing co-owner gave an apt reply to the tweet. He pointed out that he is paid to give his opinions on hot topics in the media, and his podcast is similar to many drivers. Hamlin then gave a video of Dale Earnhardt demanding his rival's suspension for spinning him. He also asked if anyone has a problem with his opinions, and he should feel free to block them.
"I get paid to give takes. I have a show just like Corey, Logano and others. Check them out if you haven't. Drivers are asked during media each week to give their takes on hot topics. Not sure you really want drivers muted. But in the meantime here's a clip that perhaps you might find helpful to your Dale Sr question. He wasn't sent head on into the wall but was spun by Rudd. He thought that should result in a fine and sit out the rest of the season," Hamlin tweeted.
"I also do not mind ANYONE who has a difference of opinion, but as about 200 people found out last week, you come with hate or rude comments then you will find yourself not needing to comment on my takes any longer because you won't be seeing them," He added.
Discover more: