Denny Hamlin has re-ignited the rivalry between 2020 NASCAR Cup series champion Chase Elliott at Charlotte Motor Speedway. The Hendrick Motorsports driver is accused of deliberately taking out Hamlin and bumping him into the right rear. It is one of the maneuvers considered a cardinal sin in NASCAR.
Chase Elliott was driving the No:9 Camaro ZL1 on the outside, approaching the start-finish line midway to the Coco-Cola 600 with Hamlin on the inside. He bumped the right rear of the No:11 Camry, which sent the JGR driver to the wall. The dashcam footage from the crash shows Hamlin nearly avoided a head injury or concussion as the head movement was pretty violent.
An infuriated Hamlin, after he was released from the infield care center, demanded NASCAR suspend Elliott for at least one race. He pointed out that his driver Bubba Wallace was suspended for one race last year for right-rearing Elliott's teammate Kyle Larson. Hamlin added that the move from the former champion is unacceptable.
"It's a tantrum, and he shouldn't be racing next week. Right rear hooks are absolutely unacceptable. I don't care. It's the same thing Bubba Wallace did with Kyle Larson. Exact same. He shouldn't be racing. It's a tantrum," Hamlin said.
Chase Elliott defended his actions saying it was just an unfortunate circumstance and wasn't a deliberate attempt. "Once you hit the wall in these things, you can't drive them anymore. So unfortunately not, no, just an unfortunate circumstance," Elliott said.
In case you missed it: Kyle Larson reveals why he has refused to seek guidance from Jimmie Johnson and Kurt Busch over the Indy 500
Denny Hamlin has solid evidence to prove Chase Elliott deliberately wrecked him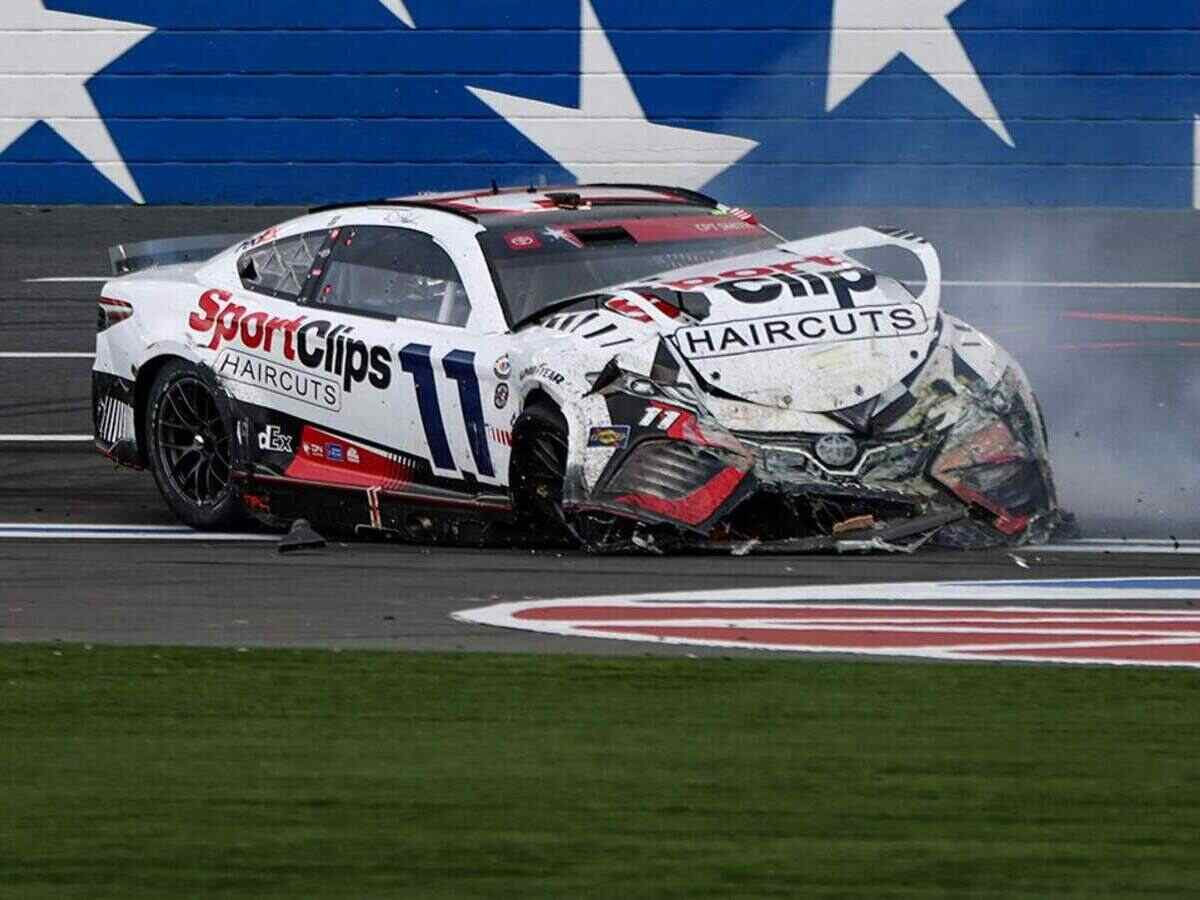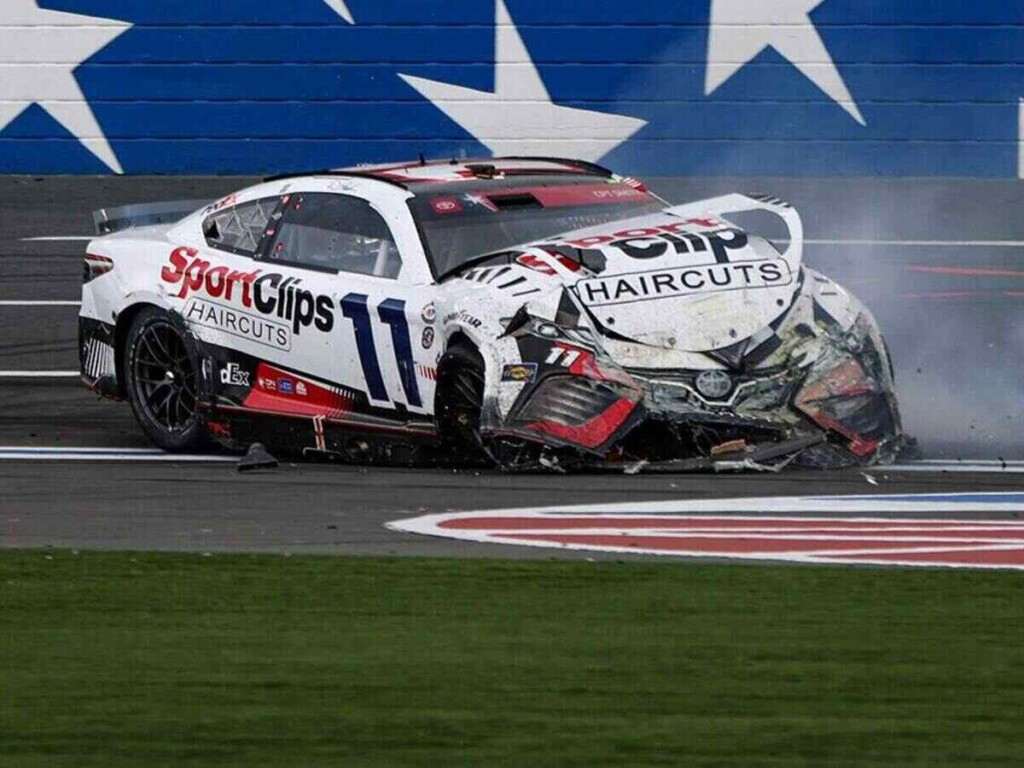 The "Action Detrimental" podcast host is known for his on-point criticism, and to back his demand for Elliott's suspension, Hamlin shared race data on his official Twitter handle. He pointed out that the left turn Elliott made to take him out was the first one he did the whole day, and It was a deliberate attempt.
"Removing all doubt. His steering came back to the exact same position it had previously after we came off the wall. The higher the line on steering, the further LEFT it's going… Absolute left hook. Cranked the wheel 4X harder left than he did making any corner through the whole day. Bullsh*t move," Denny Hamlin Tweeted.
Discover more: