Chase Elliott has cemented his name as the most consistent driver so far in Next-Gen cars this season following his first win of 2022 at the Monster Mile Dover Motor speedway. The 2020 champion now leads the race in Cup Series Championship with 418 points to his name ahead o Ryan Blaney and teammate William Byron.
The Hendrick Motorsport driver has been in red-hot form this year finishing in the top 10 in eight out of 11 races he started so far this season and he will be hoping to continue his good form run in Darlington and hopefully secure a second win in a track that historically hasn't breed much success to him.
Chase Elliott will also so be participating in the Xfinity race also in JR Motorsport's No:88 Hendricks.com car hoping to have a successful trial run before the race. He has now come forth revealing his main objective on Saturday will be the additional practice he can have in the Xfinity car.
Also read: 'We're always able to seemingly get it right,' Tyler Reddick is hopeful that the Darlington can end his disappointing last few rounds of cup racing
What Chase Eliot had to say about his Xfinity run on Saturday can benefit him on Sunday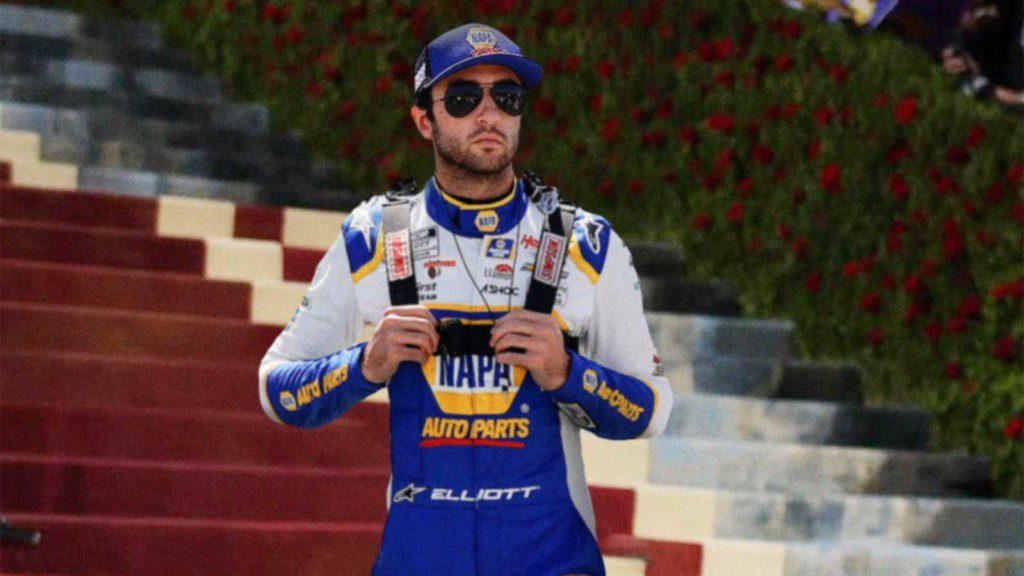 Chase Elliott acknowledged that he always looks forward to racing in Darlington as it is a driver's race track for him. Though he has an Xfinity race win under his belt on Darlington Chase Elliott has been having a patch of Cup runs on the track, so he suggests that his main objective is getting some extra practice on Sunday in the track. He went on to say he has some things, which he picked up from Dover that he can apply to the Darlington track.
"I always look forward to going to Darlington. It's really cool and I feel like it's really a driver's racetrack. For some reason, I've kind of struggled there the last couple of years, so I'm looking forward to getting some extra practice on Saturday in the Xfinity race," Chase Elliott said.
"Hopefully, that can help me come Sunday. I also feel like there are some things that we learned from Dover that we can take to Darlington. It'll be interesting with the new car and how things go," Chase Elliott added.
Also read: "I have a lot of confidence going there," Martin Truex Jr. on Darlington Goodyear 400 as his search continuous for his first win Next-Gen car
Chase Elliott is proud of the efforts put in by his team for his Dover win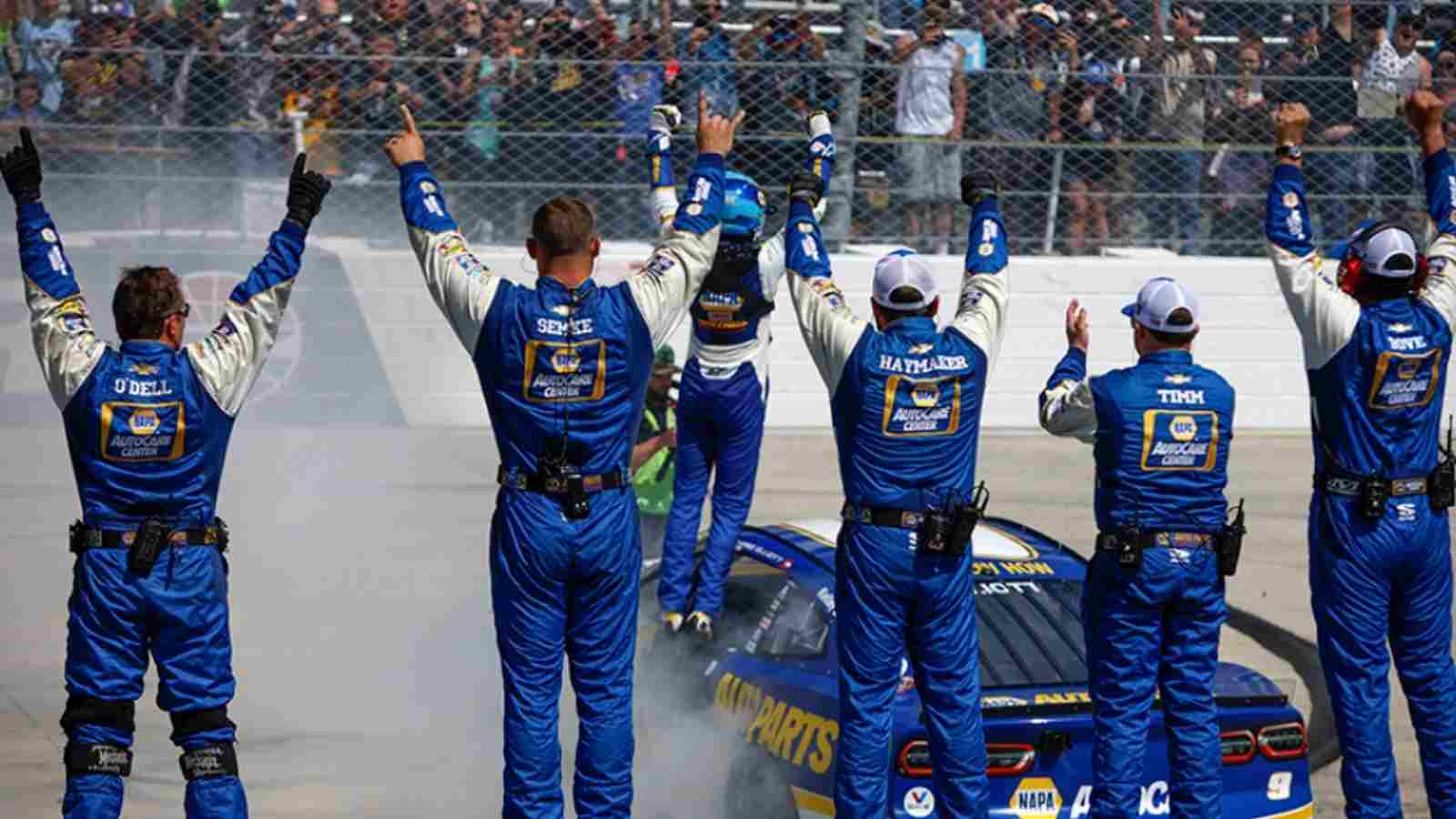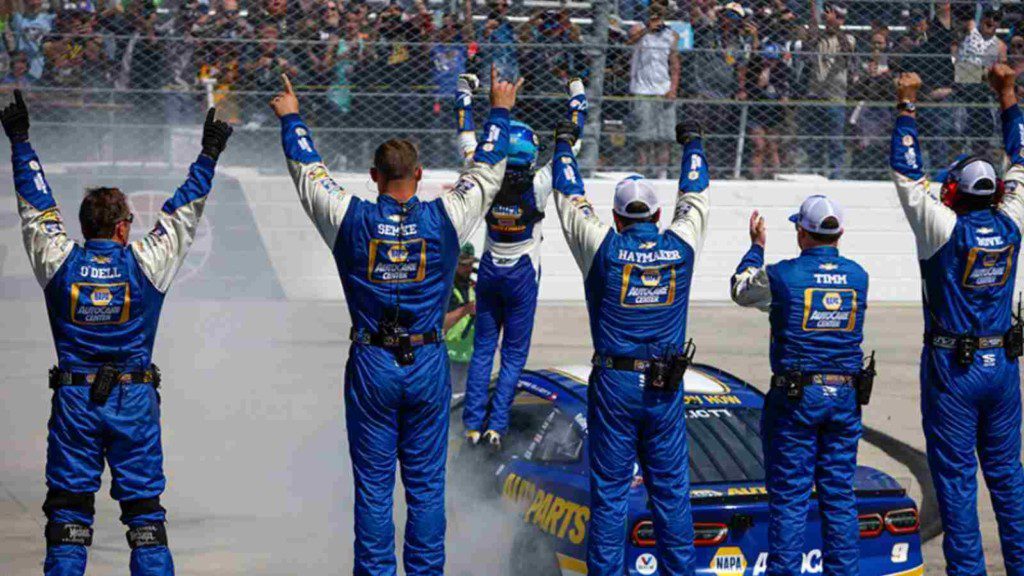 Chase Elliott acknowledged the efforts put in by his team in order for him to succeed at Dover regardless of previous weeks' disappointments which he believes represents his No:9 team's character and attitude. He went on add that he and the team will shift their focus to Darlington and will keep trying to put themselves in a good position for playoffs.
"I'm really proud of my team for continuing to show up each week and bring good attitudes regardless of what has happened in the weeks prior. It, says a lot about their character and who they are. Now it's time to shift our focus to Darlington and the rest of the season and keep trying for more wins and put ourselves in a good position for the playoffs," Chase Elliott said.
Also read: William Byron is set to "pursue race wins and playoff success" with his new Hendrick Motorsport extension
Also read: Kyle Busch 'The Candy Man' Net Worth, Endorsements and NASCAR salary, and much more