Hendrick Motorsports Vice-Chairman and NASCAR Hall of Famer Jeff Gordon has confirmed that his two kids haven't shown much interest in racing and are passionate about other things. NASCAR has a rich history of racing families, but it seems the racing fans won't get a chance to cheer for a second-generation racer from the Gordon family.
In his recent appearance in The Charlotte Observer's podcast, Gordon was asked about how his kids see racing and whether they had plans to emulate their father's racing career. He confirmed that though they make occasional appearances in Go-Karts, both his daughter, Ella Sofia, and son, Leo Benjamin, are not that passionate about it. Gordon said that he would help his kids to chase their passion, whatever it is.
But it (racing) didn't seem to stick, and they just have other interests, and that's fine. You know, I want to support them in whatever they're passionate about, or whatever their interests are, that doesn't seem to be racing.

Jef Gordon said via Sports Legends of the Carolinas with Scott Fowler.
He revealed that his daughter is big into athletics and a good track athlete who is a good hockey player. Gordon claimed that his daughter is good at most of the athletic events and said she is a speed demon on the track. At the same time, his son Leo might want to be a YouTube star or an influencer.
Family racing dynasties are very common in NASCAR
NASCAR is a sport that is built around families, and often, racing families in the sport have been part of it for generations. Dale Earnhardt and Dale Jr., The Petty family that has given four generations of racers, the Jarrett family, the Wallace family…the list goes on.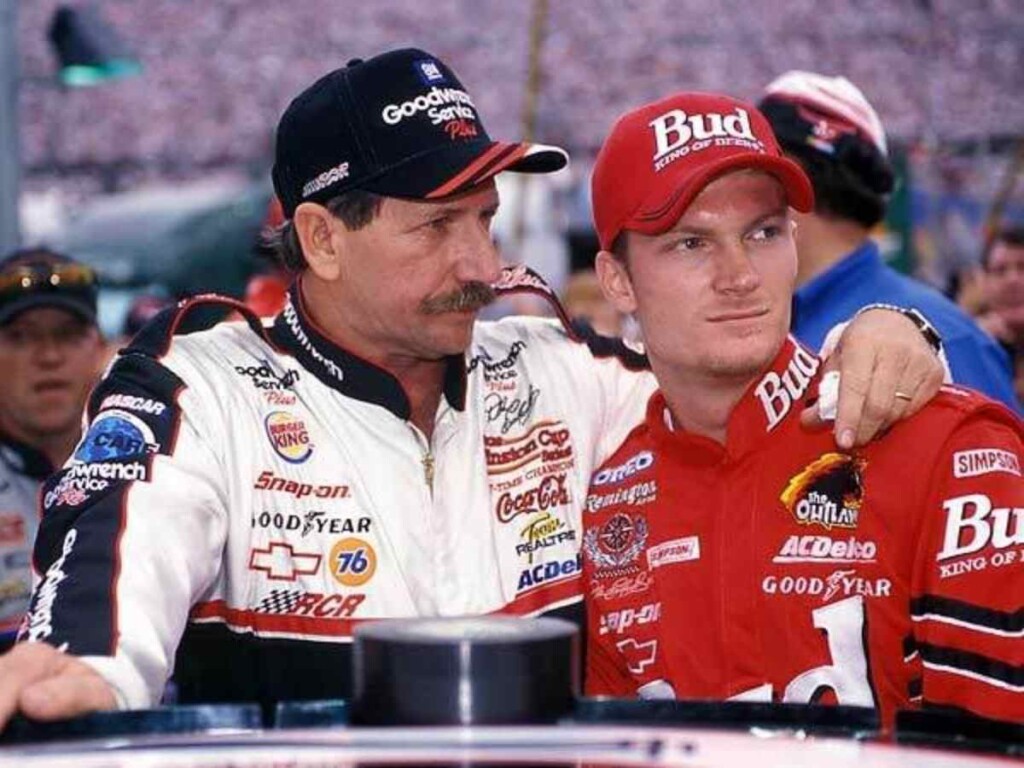 The 2023 Cup championship was won by Ryan Blaney, who is a third-generation racer. His father, Dave Blaney, was a NASCAR driver, while his grandfather was a successful regional stock car racing driver.
In the current Cup grid, there are drivers such as Chase Elliott, Corey LaJoie, Ty Gibbs, Martin Truex Jr., and Harrison Burton, who come from racing families. Several drivers are coming up the ladder of NASCAR who are from racing families as well.
In case you missed it: