Joey Logano joined Kyle Busch in 2022 as the exclusive group of active cup drivers with multiple championships. He dominated the 2022 cup season with his consistent and composed runs. Logano, who started the season with the LA exhibition race win, capped it off with the championship win at Phoenix.
Logano, who was once known for his aggressive driving style and attitude, is now one of the premier ambassadors of the sport. He has made many efforts to market the sport beyond its traditional fanbase and has made multiple appearances in other sporting events representing NASCAR. He also has played a significant role in mentoring the Rookie of the year, Austin Cindric, this season.
Kevin Harvick, the 2014 cup champion, believes Logano is not crediting him enough for his voice and the activities he has been part of to help the sport progress. He was talking to the media at the NASCAR Awards in Nashville.  He also pointed out that he is guilty of not doing enough to ensure the sport's progress this year.
"He has a voice that he uses and participates in many of the activities and things that it takes to help us progress. It's been an interesting year to understand where everything is at, and I'm guilty of it as well and not participating in doing the things that we need to do," Kevin Harvick said.
Also read: Live Fast Motorsports joins Chevy garage for 2023 season
Joey Logano set to go all in for the third championship in 2023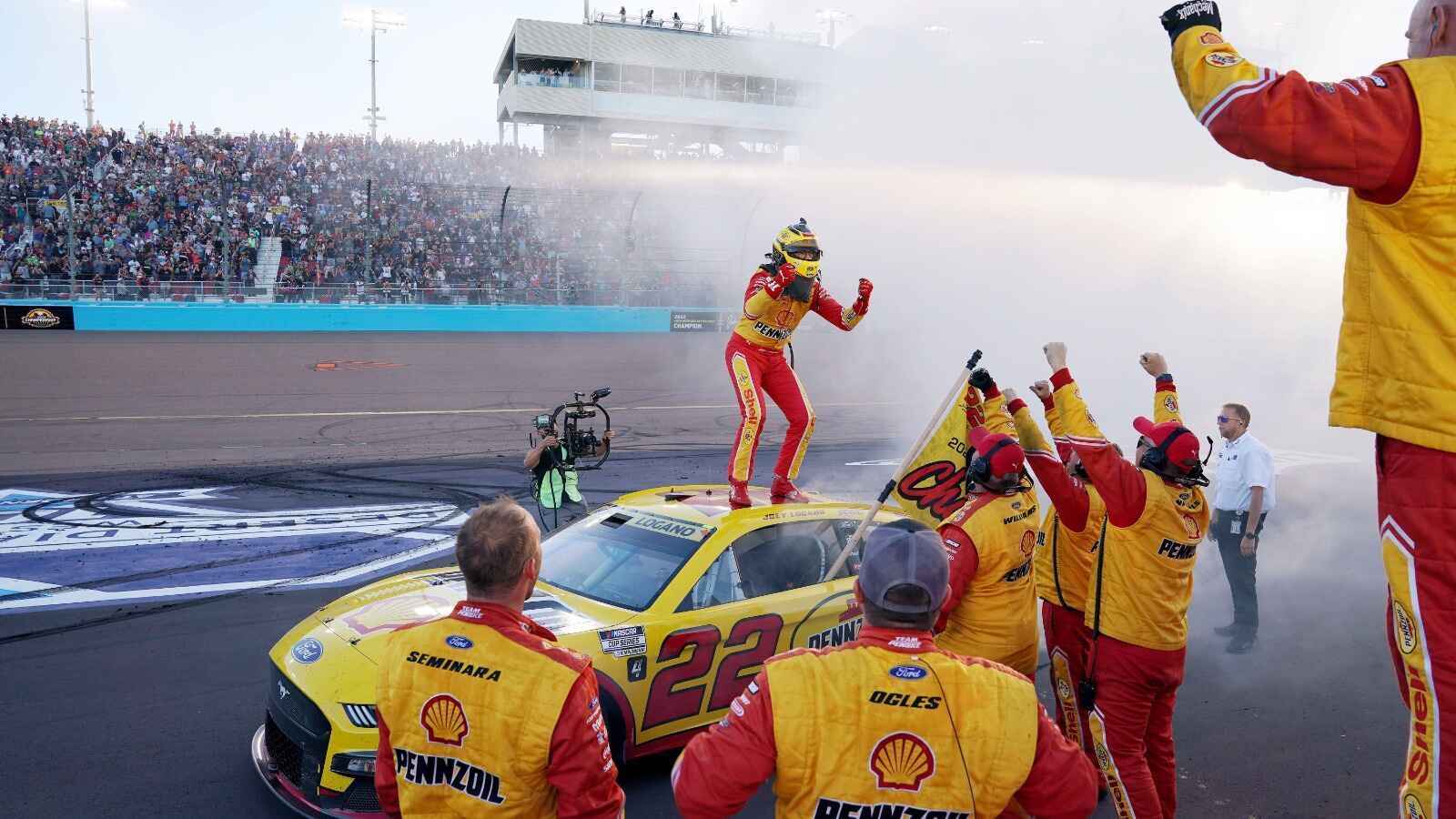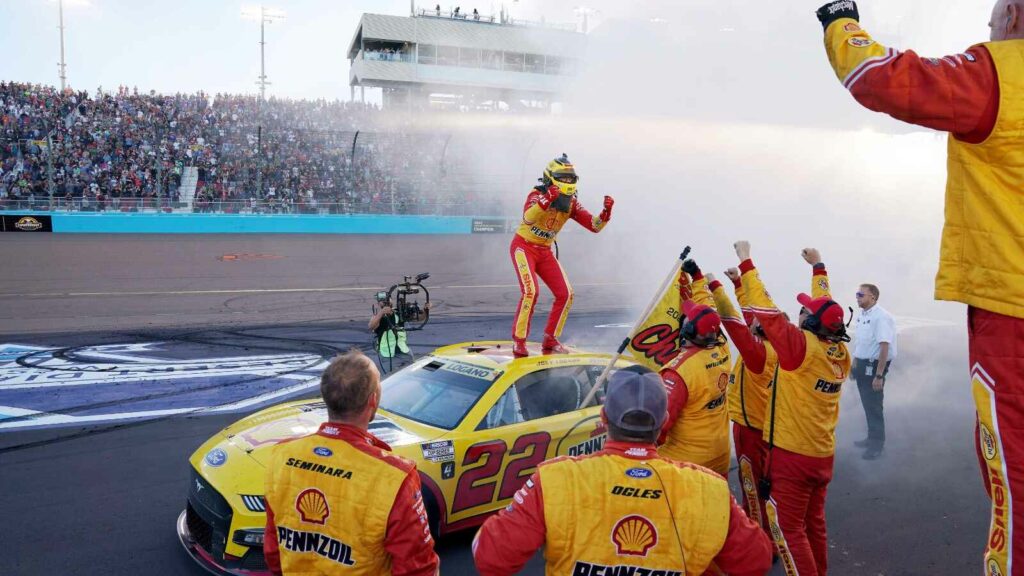 Joey Logano has officially presented the Cuyp Championship trophy and Goodyear Golden car at Nashville. Speaking to the media, he revealed that he is already preparing to win the championship in 23. He said, "That's where my head is at right is, 'Let's go get another one,'.
He pointed out that winning a championship in a professional sport is hard, so the winning feeling is special. He said, "It is something special though, for sure. Winning championships is hard in professional sports, right? This is so hard to come by and do, and everything has to come together at the right time,".
He also credited his team for the championship win by pointing out that a driver can't achieve anything with his team clicking. Logano said, "It's not just the driver, but the team, the cars. Everything has to be clicking at the right time to be able to do it,".
Also read: "More tire blowouts and concussions," NASCAR Twitter reacts to the contract extension with Goodyear
Also read: "To push boundaries and innovate our racing product for generations to come,"  Goodyear announces contract extension with NASCAR