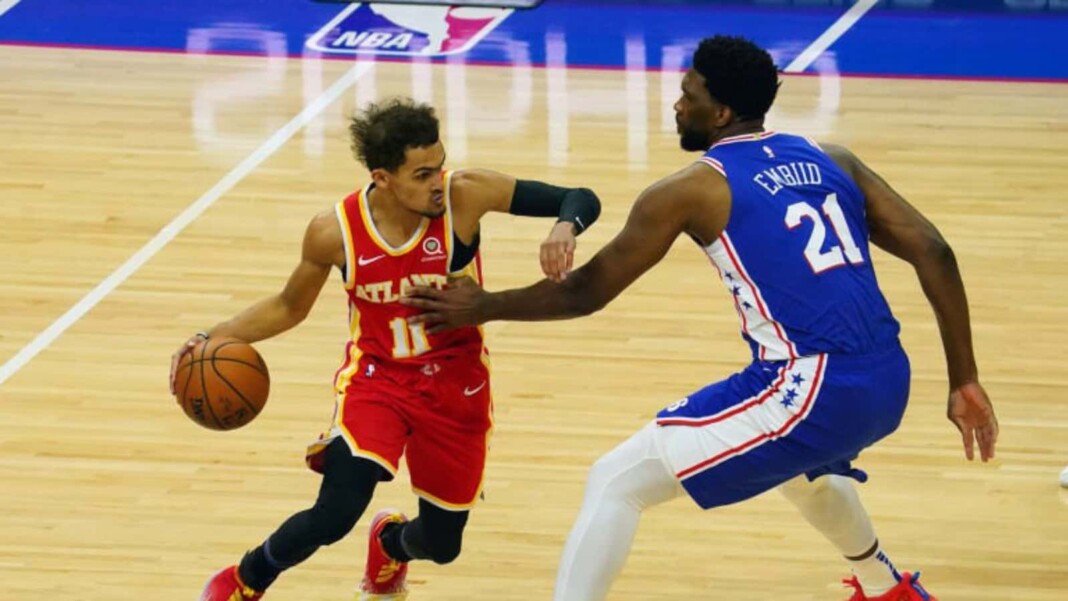 Game 4 of the eastern conference semi-finals is just round the corner. The NBA 2021 playoffs has been a turn of events for the Atlanta Hawks. They came out to win the 1st game on a huge note and made a tough call on their title contention. However, the Philadelphia 76ers have come out with a strong answer after putting up 2 consecutive wins in the last two games. Atlanta Hawks' marquee player Trae Young has been impressive. His handles and shooting have been exquisite. However, he was unfortunate enough to receive all sorts of curse from the crowd in the previous games. Ben Simmons and Joel Embiid have worked wonders. Their duo has combined to score most of the points for the team. Joel Embiid, who was in the race for MVP has put up huge numbers as well. It is just a matter of time until Atlanta Hawks host the Philadelphia 76ers. Here is a brief of Atlanta Hawks vs Philadelphia 76ers predictions and more.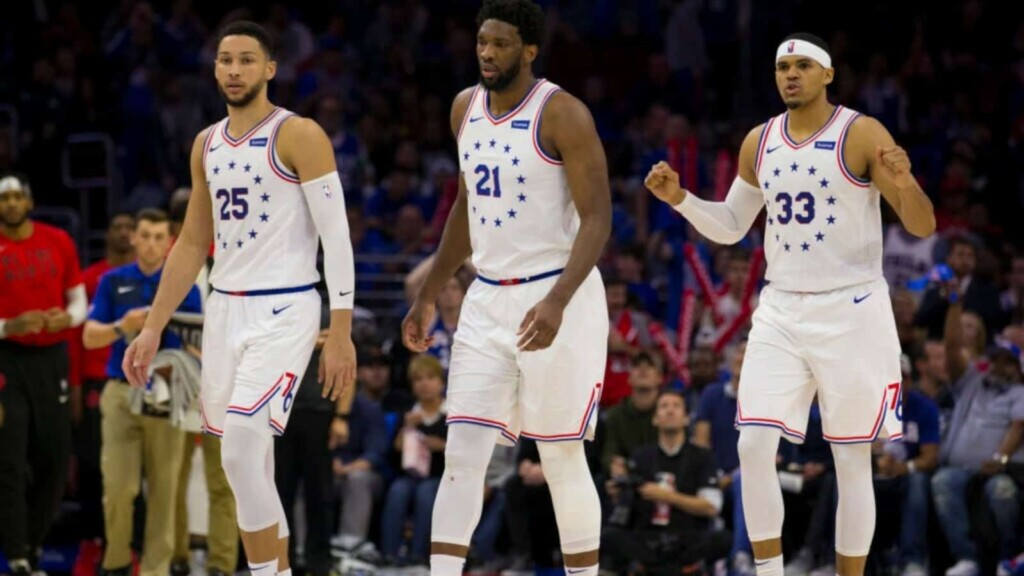 Atlanta Hawks vs Philadelphia 76ers Match Preview
The Atlanta Hawks were outplayed in Game 3 at home. They couldn't get past the 76ers defense and get their shots off. The Hawks shot 6-23 (26.1%) from the three-point line and under 50% from the field. Moreover, Clint Capela wasn't able to match Joel Embiid and Trae Young was getting harassed by Ben Simmons. They had several size mismatches and the Hawks needed to find a new way to overcome the top-tier defense of the Philadelphia 76ers. More over the big men at Atlanta Hawks are far more inexperienced to beat the Philly defense. Despite that, Hawks have maneuvered a great game skill. NBA 2021 playoffs have been a great opportunity for the Hawks. They have made firm statements here and will look to continue it.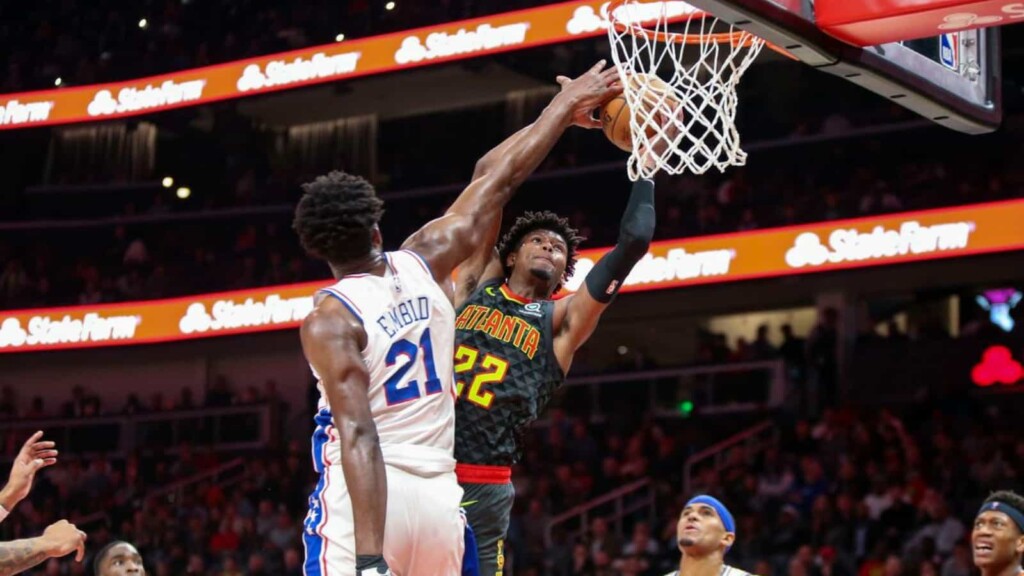 The Philadelphia 76ers are in a prime position to take a commanding 3-1 lead over the Atlanta Hawks. They control the pace of the game and choke the Hawks players with their sublime defense. Matisse Thybulle, Ben Simmons and Danny Green have been excellent in guarding Trae Young on switches and Joel Embiid is guarding the paint with authority. Meanwhile, Seth Curry is shooting lights out and sinking roughly five threes per game on an astonishing 60% efficiency from beyond the arc. He is matching skills from his brother. Other than that beast Joel Embiid has really put huge points with Ben Simmons aiding him.
Atlanta Hawks vs Philadelphia 76ers Head-to-Head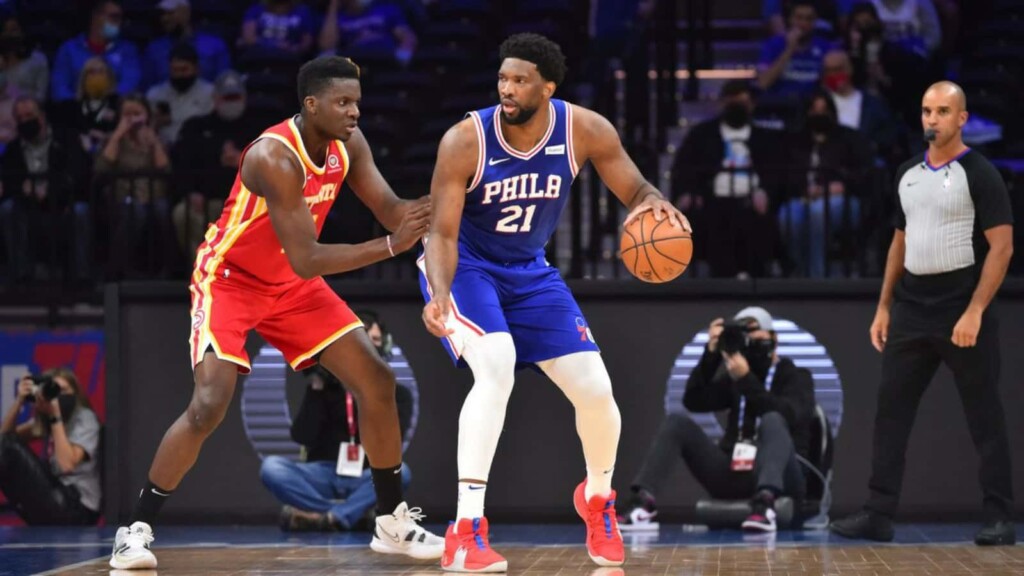 The series is currently 2-1 in favour of Philadelphia. However, Hawks have made a demanding trade in game.
2018-19 – Hawks 3-1 76ers
2019-20 – Hawks 1-2 76ers
2020-21 – Hawks 1-2 76ers
Atlanta Hawks vs Philadelphia 76ers Injury Report
The Atlanta Hawks have a menace in their roster. Cam Reddish is out with Achilles injury. He is no close to make a return in game 4. The other injured happens to be De'Andre hunter, the top notch defender in the side. However, he too is out with a meniscus surgery.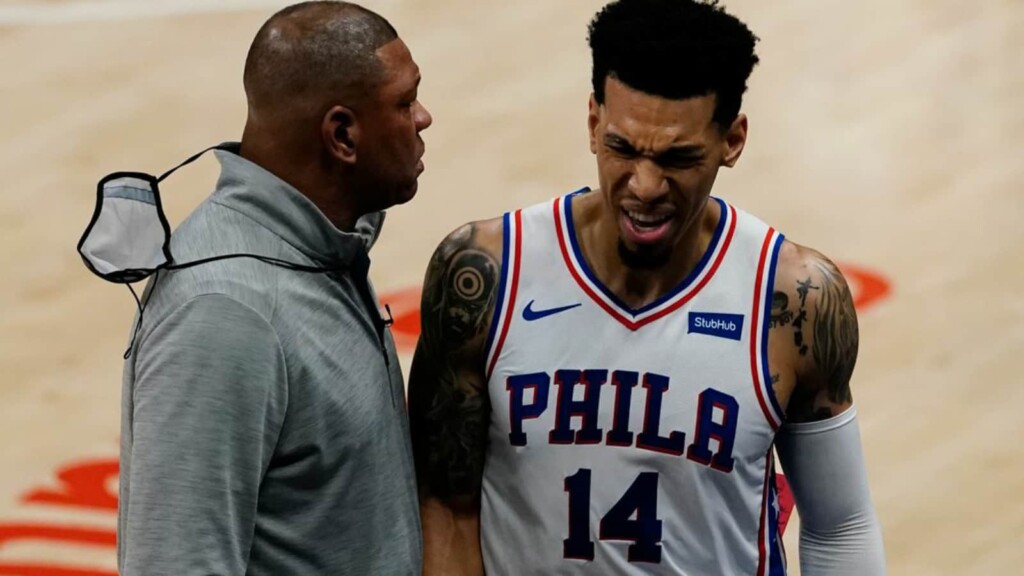 The Philadelphia 76ers are running on a perfect health. However, Joel Embiid, the star big man remains on the injury list with partially torn meniscus. Yet, he will be available for game 4. Danny Green left game 3 in the middle with his calf issue. He is reportedly suffering from calf strain and mat miss the up-coming game.
Atlanta Hawks vs Philadelphia 76ers Line-ups and Starting 5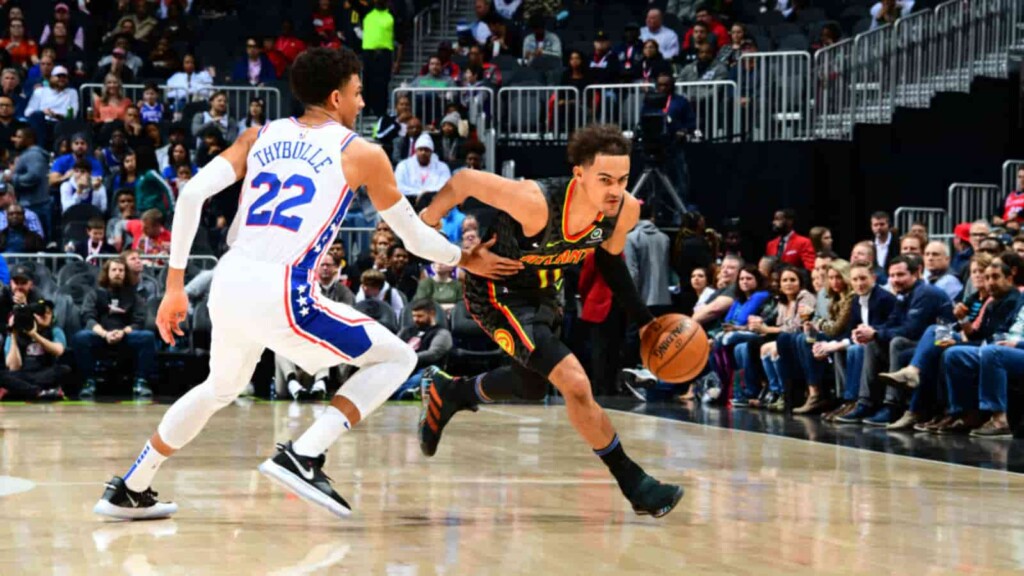 Atlanta Hawks will go unchanged with their game 3 line up. John Collins, Solomon Hill, Clint Capela, Bogdan Bogdanovic and Trae Young will be the starters for the team. While their go to rotations will be Danilo Gallinari, Kevin Huerter, Lou Williams, Tony Shell, Onyeka Okongwu, Bruno Fernando and Skylar Mays.
The Philadelphia 76ers will start with just a one change in their starting line-up. They will start with Ben Simmons, Seth Curry, Furkan Korkmaz, Tobias Harris and Joel Embiid. They will look for quick substitution with Shake Milton, Matisse Thybulle, George Hill, Dwight Howard, Tyrese Maxey and Isaiah Joe in quick rotations.
Atlanta Hawks vs Philadelphia 76ers Prediction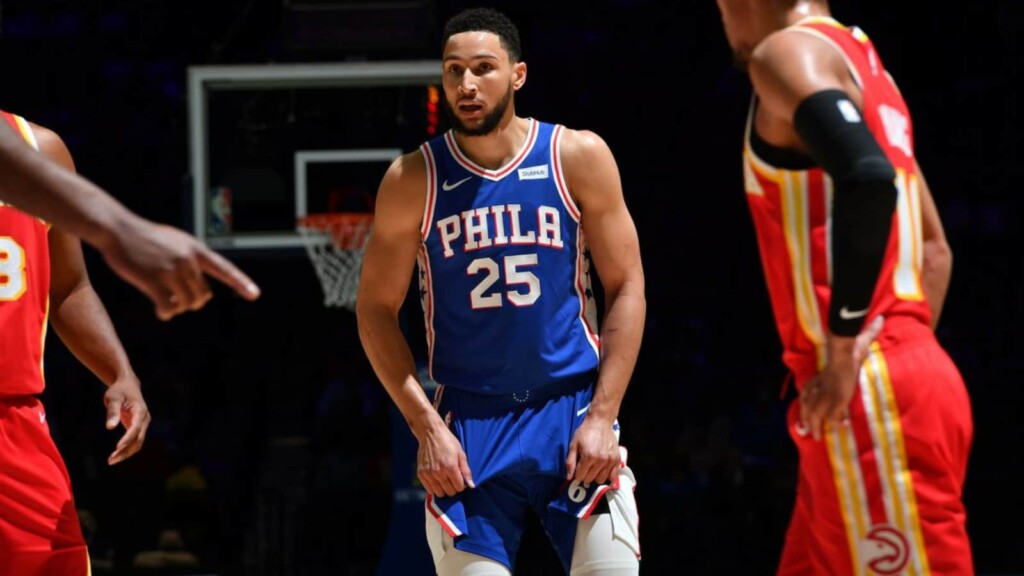 The Atlanta Hawks are down a game. As the Philadelphia lead 2-1 in the series, Hawks will look to tie the western semis. NBA playoff 2021 have been outstanding for the Atlanta Hawks and they will hope to advance further to the finals. Trae Young is the key player that 76ers will to stop. The young shooter has earned lot of fame with his range shooting. He can shoot deep threes and he has already displayed the same. Clint Capela needs to be more assertive on the defensive end while other big man John Collins needs to count his buckets. All in all, if Hawks level the series, they can post huge advantage over 76ers in the upcoming games.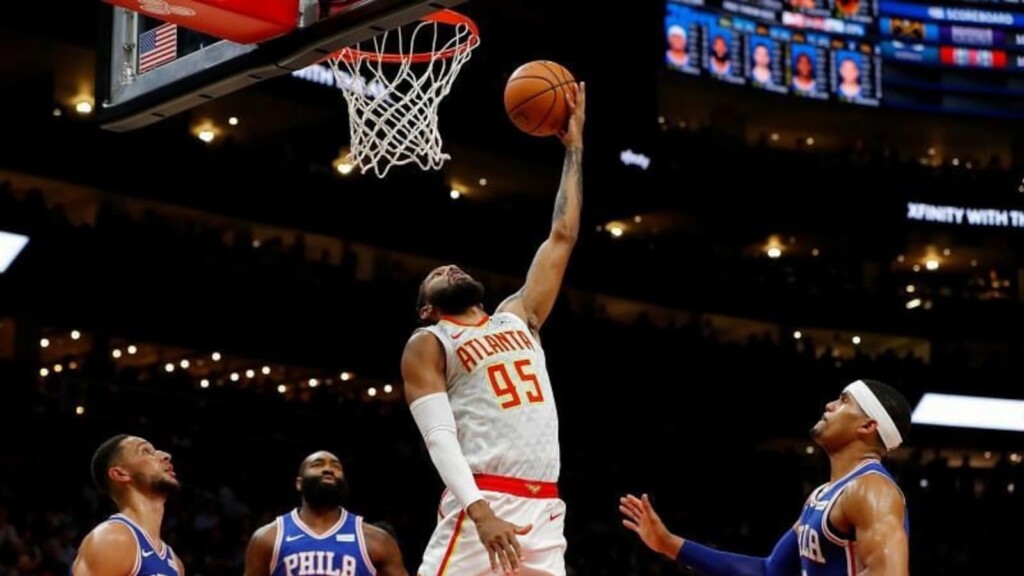 The Philadelphia 76ers will miss primary shooter and great defender Danny Green. Despite that, Philly have one game advantage. They have a stable defense and good shooting line up. Joel Embiid and Ben Simmons are the key players for 76ers. Their mutual understanding of the game is extraordinary. Both of them are threats to Atlanta and they will look to stop them getting on the score board frequently. It is anybody's game. However, Philly might just have an upper hand. Take a note of the brief of Atlanta Hawks vs Philadelphia 76ers prediction and support your teams.
Also Read: Watch: Kyrie Irving Injures His Right Ankle After Landing on Giannis Antetokounmpo's Foot in Bucks vs Nets Game 4
Also Read: Watch: Kyrie Irving Savage Crossover End Thanasis Antetokounmpo in Nets vs Bucks Game 4