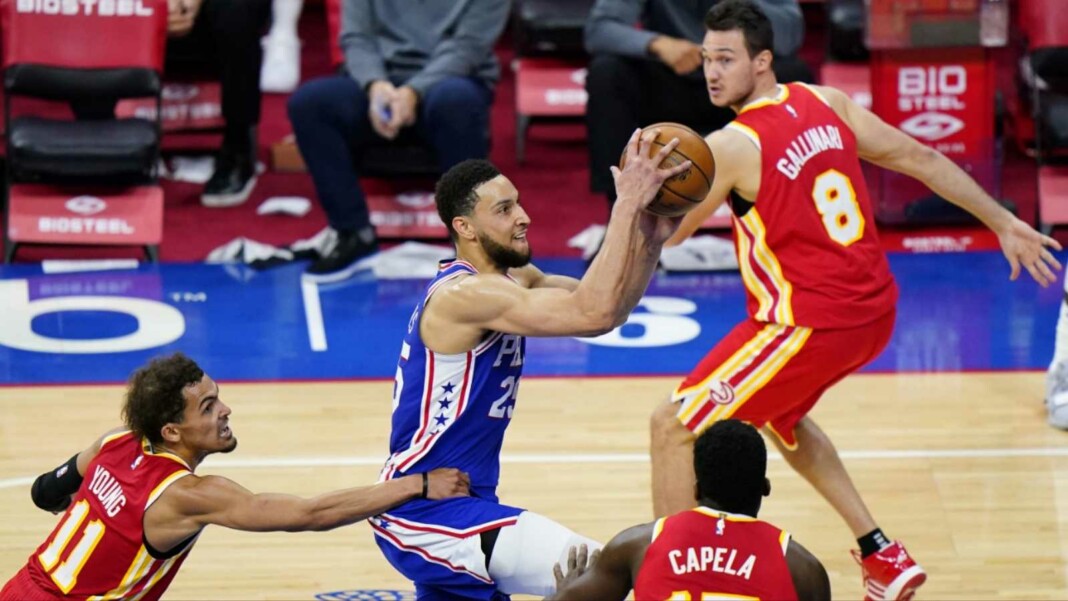 The game 5 saw a massive turn of events just as it concluded. Ben Simmons and Philadelphia 76ers who led by almost 25-points before the half, collapsed in the ultimate quarter. More importantly their star player Ben Simmons, could not aid the cause. Ben Simmons missed transitional offense arising out of their hard earn turnovers from Atlanta Hawks while missing free throws during crucial moments. All of the events combined to shift the momentum towards Atlanta Hawks who concluded the game 109-106 in their favour.
The Hawks were down low with their key player Trae Young suffering a shoulder injury. However, he still started the game for the team. After a blowout situation the first half, Philly fans were convinced that they would lead the series 3-2. Yet, Lou Williams came in 4th quarter to change their belief. He was unstoppable and shot maximum. Tare Young also aided the cause in the dying moments. Yet Ben Simmons and Joel Embiid repeatedly missed during the ultimate quarter. The last few possessions for Philly was locked down completely by the Hawks under stringent defense.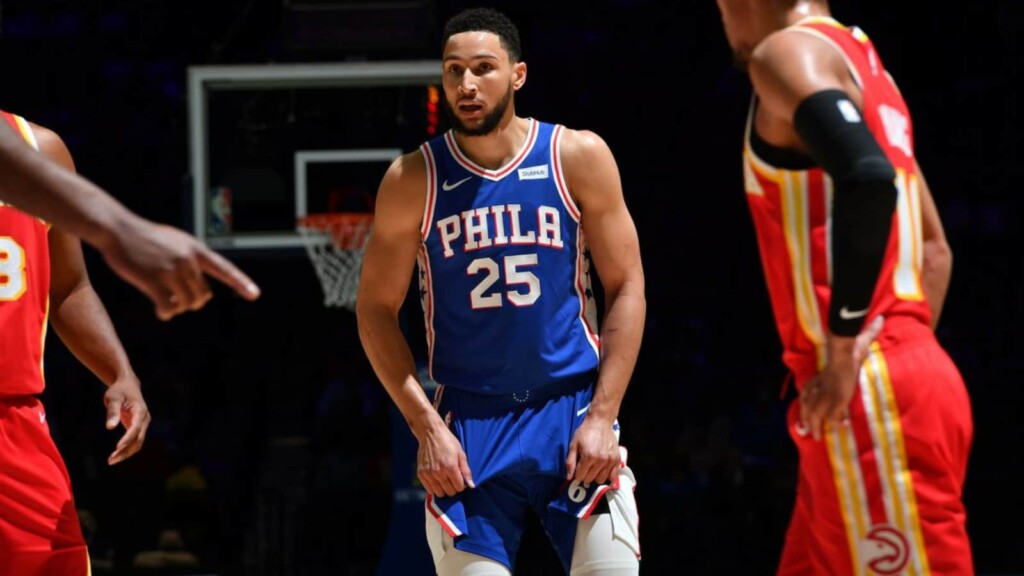 Fan mocks at Ben Simmons
The comparatively taller point guard, Ben Simmons was off tonight. While the he missed his touch, he was mocked as well. During the 2nd quarter, Ben Simmons went to the foul line to shoot 2 free throws. After he converted the 1st one, a fan in the crowd tried to help the All-Star by imitating how to shoot. But the tip wasn't good enough. He missed the next one which was one of many of his misses tonight.
The miss was just one of a handful for Ben Simmons in Game 5. The Sixers star went a miserable 4-for-14 from the charity stripe, finishing with just eight points, four rebounds, and nine assists. While the missed point above was simply to pad their monstrous lead at the time, the misses indeed piled up in a big way as the Atlanta Hawks completed a spirited comeback to take Game 5, 109-106.
Joel Embiid finished with 37 points and 13 rebounds, with five assists, two steals, and four blocks. But he too missed a pair of crucial foul shots with the game hanging in the balance. The Hawks now take a commanding 3-2 lead as the series shifts back to Atlanta. The Sixers can't afford to leave any points at the line if they want to take series into game 7.
Also Read: WATCH: Los Angeles Clippers' Kawhi Leonard replacement in the starters vs Utah Jazz
Also Read: WATCH: LaMelo Ball's priceless reaction after being crowned as Rookie of the Year Trophy, 2020-21 season