Recently, the league released a list naming the top 75 players of all time in the NBA 75 Team, which included both former and active players. Of course many fans had a lot to say by criticizing the NBA curators for not mentioning certain names yet some were still happy seeing this a time of reminiscence making it a seemingly bitter sweet moment.
Some of the more notable players who were snubbed are Klay Thompson, Tracy MacGrady, Vince Carter, Dwight Howard and a few more. Each of these players have had legendary performances earning not one but multiple records under their name.
"Can't say I'm not disappointed": Alex English after NBA 75 Team Snub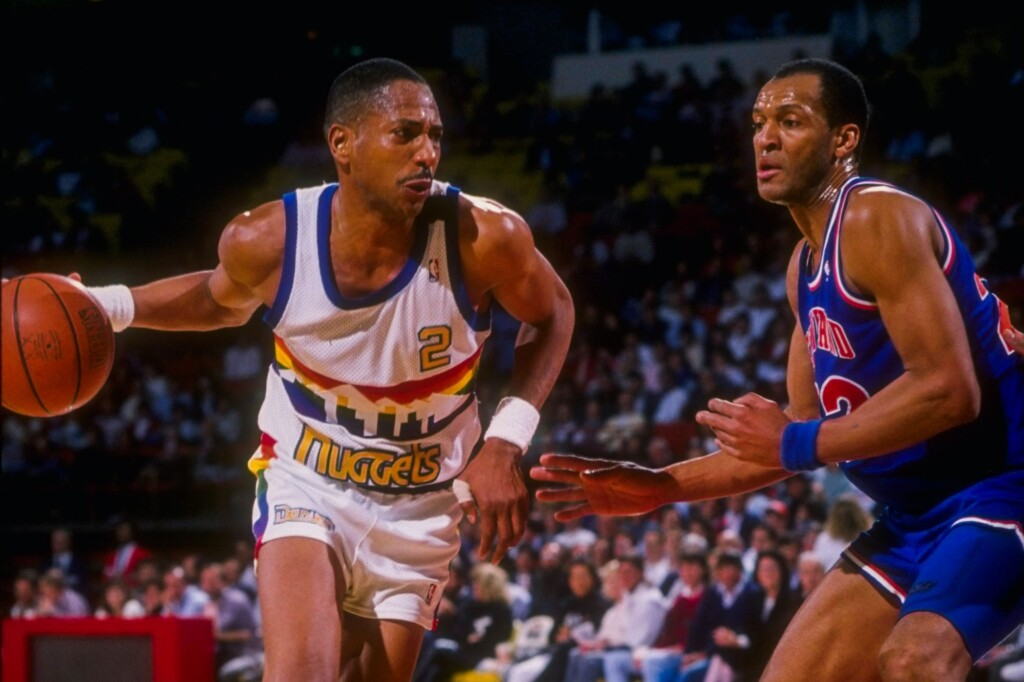 Among of all players who were "snubbed" was another legendary Hall of Former and at times overlooked Alex English. The NBA legend was not pleased on hearing that he was not named top 75 and has every right to feel that way. During his time in the league, English was a machine of a scorer which consequently earned him a scoring title during the 1982-83 season. He also earned himself the tag of eight time NBA All-Star and was selected thrice into the All-NBA first team. Another unique feat in English's career is that he ranks top 25 all-time among league scorers with 25,613 points.
Not selected after all this? You have got to be joking. The former Denver Nuggets star had allegedly received a phone call from a fellow Hall of Famer and close friend Rick Barry telling him about the legend falling short. Barry on the other hand was named as players in the NBA 75 Team. The legend took to tweet to express how upset he felt after not being mentioned on the list
However, it seems as if Alex English has come to peace with it knowing that he stands among the top for all that he has achieved playing against NBA greats Larry Bird, Moses Malone and Isiah Thomas.
Also read : Denver Nuggets vs Cleveland Cavaliers Live Stream, Prediction, Preview, Injury Report, Starting 5s- 26th October |NBA Season 2021-22
Also read : New Details Emerge on Scandalous Report Against Phoenix Suns Owner Robert Sarver