Michael Jordan is arguably the greatest player to ever touch the basketball court. He was a gifted scorer since he first stepped on the court. Michael didn't win a championship until 1991 after being drafted by the Chicago Bulls in 1984. Jordan repeated two 3-peats, a record, that is still unbroken. If Jordan was the face of the franchise, his legacy is also defined and shaped by two important people. Scottie Pippen, his teammate, and his coach Phil Jackson.
In a recent interview that resurfaced on YouTube, Jordan is seen sitting for the interview with Stuart Scott during the NBA Finals. Before the Finals Jordan had shockingly announced that he was going to retire after the season was over. Many think that Jordan's decision was forced by then Bulls Manager Jerry Krause. In the interview, the 6 x NBA champion explained the reason behind his retirement.
When asked whether he would still want to change his mind about retirement, Michael told Scott that he couldn't make any decision, because still there was no clarity over the status of Jackson and Pippen. "It is a hard decision to make right now because there is a lot of questions unanswered Scottie Pippen, Phil Jackson just the whole team attack," Jordan said.
He also clarified that as long as he is kept in the dark about the status he is not going to come back to the team. "I mean its like walking in the dark. I don't want to walk in the dark," he said. He added, "I get better vision so when I am gonna walk in the room I am certainly gonna make sure the lights are on.
Related: Larsa Pippen and Marcus Jordan spotted on a PDA packed Date Night
Michael Jordan never liked the idea of breaking the "nucleus"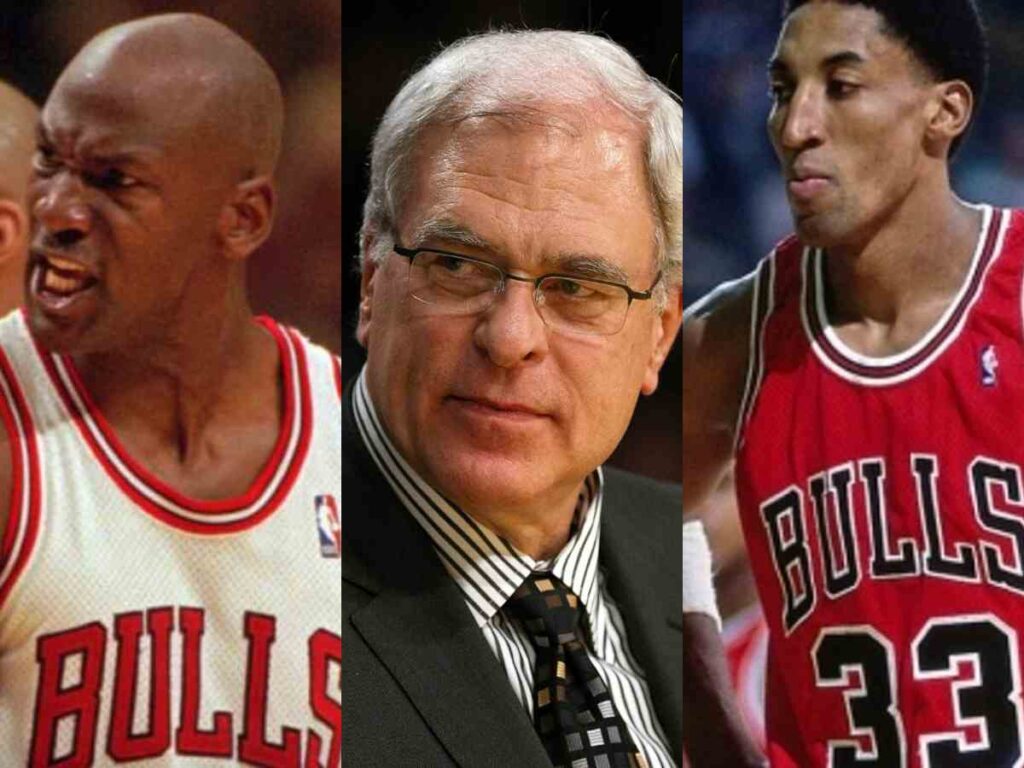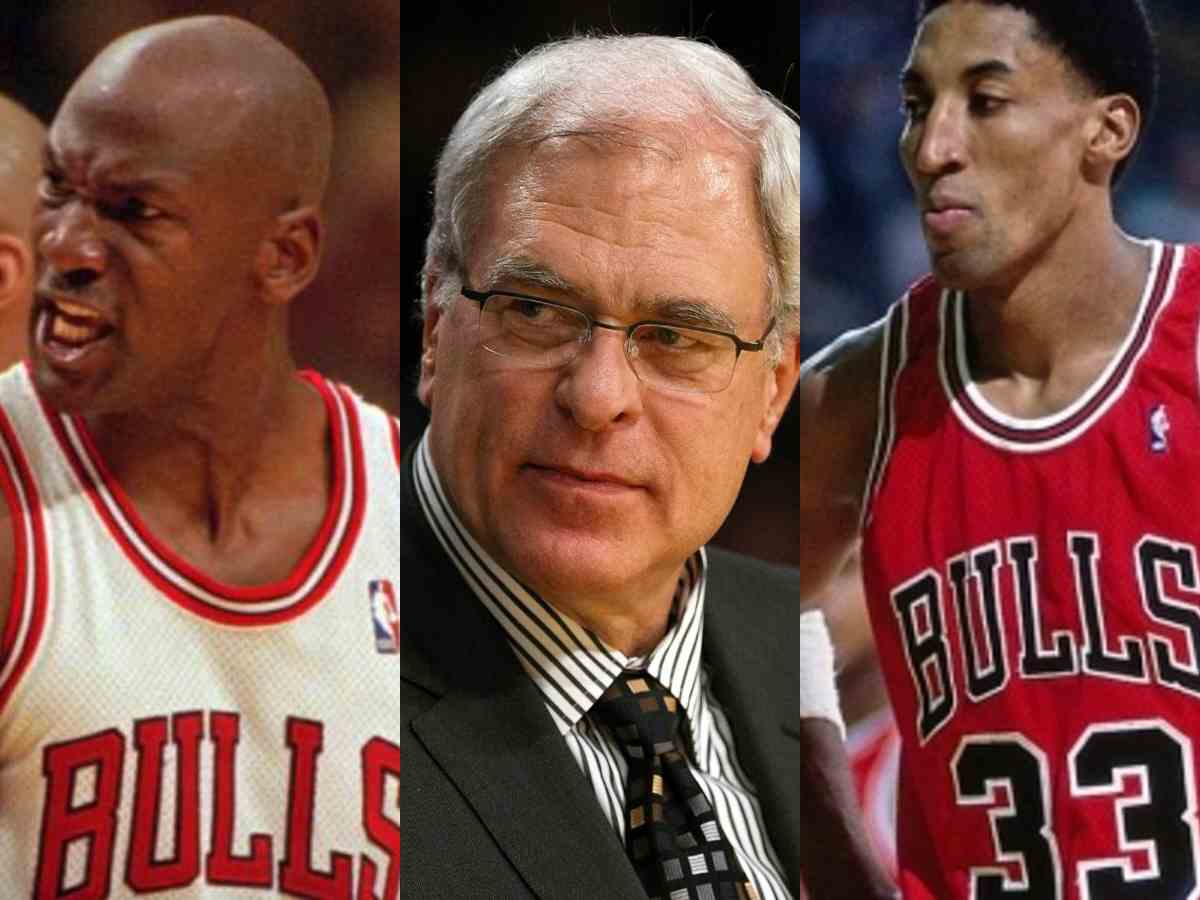 Stuart asked Michael if he would return to the Bulls when Scottie and Phil do not find their place in the team. Mike straight-forward denied it. For him, breaking the nucleus of the team was unacceptable. "I don't think so. I don't think this is possible because…that's a sign of rebuilding. This team this organisation has been intact with those players being the nucleus; myself, Scottie, and Phil," said Michael.
When Dennis Rodman was traded to the Chicago Bulls from the San Antonio Spurs, it made the Bulls even more lethal. The 5 x MVP said that even when Rodman and John Paxson came to the Bulls, the nucleus was intact. For Mike, breaking the nucleus down means a start-up, which he was not comfortable with. "We added another component with Dennis, when this whole thing started all over again…but the nucleus was always there. So anytime that's broken down then it's certainly a start-up," the 6 x NBA Finals MVP said.
In Case You Missed:
"There is NOBODY like me" Michael Jordan humiliated Coca Cola after signing with $19 Billion Net Worth Company
"Michael Jordan played all 82 games 9 times" Skip Bayless criticizes LeBron James after his unavailability against the Nuggets
Do follow us on Google News | Facebook | Instagram | Twitter