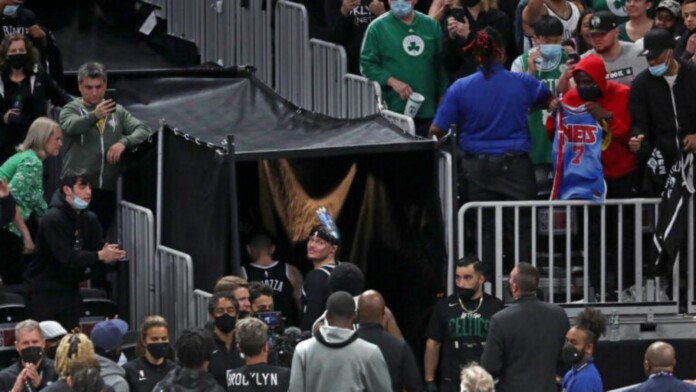 If you think Russell Westbrook and Trae Young's incident were enough while referring to the fans brutality in the NBA Playoffs, then my friend you surely are wrong. The latest controversy involves a fan throwing a water bottle towards former TD Garden player Kyrie Irving as he was on his way out of the TD Garden Arena.
Irving and his teammates turned to look into the stands, the other spectators in the section pointed to a fan who was later detained and cuffed by police.
How did Kevin Durant Lash Out onto the Boston Celtics' Fan for his disrespect shown towards Kyrie Irving
After the game, Kevin Durant called for fans to grow up and stop treating players like they are animals at a circus.
"Have some respect for the game, have some respect for the human beings, and have some respect for yourself," Durant said. "Your mother wouldn't be proud of you throwing water bottles at basketball players or spitting on players or tossing popcorn. So grow the f****g up and enjoy the game."
Not only that Kyrie Irving too lost his cool while addressing the same issue. Irving said he sometimes feels like players don't have rights on the floor.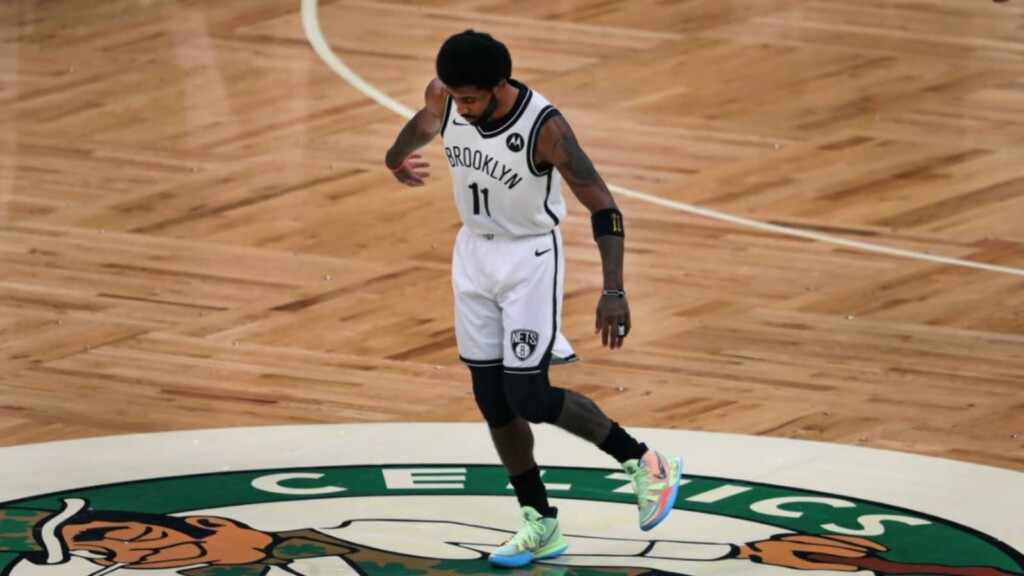 "It's been that way in history in terms of entertainers, performers. And sports for a very long time, just underlying racism and treating people like they're in a human zoo,"
Kyrie Irving Water Bottle Incident: TD Garden and Kyrie Irving love-hate relationship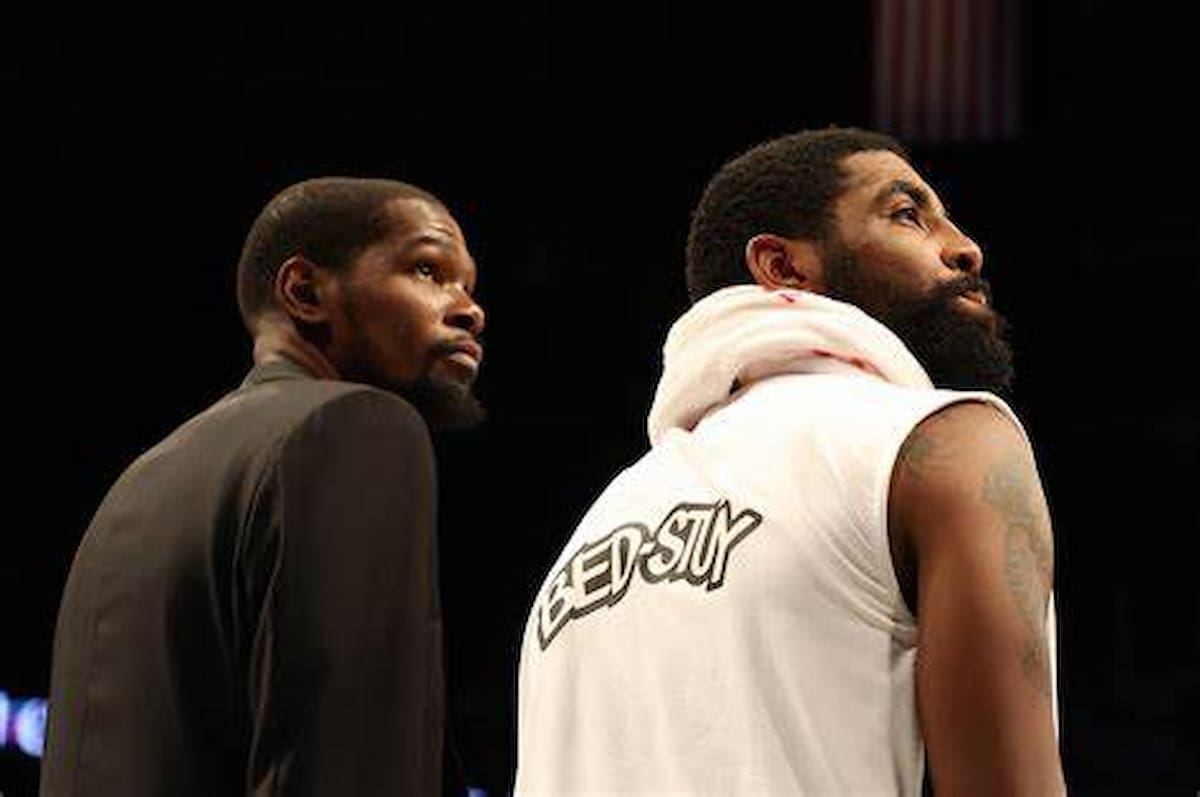 Th reason why Kyrie Irving is majorly disliked at the TD Garden, even when he is a former player, is for the reason why he left the franchise and moved his move to Brooklyn Nets. Even during the game, Kyrie Irving stepped onto the Boston Celtics' logo. This seemed to has triggered the fans who saw the Nets' marquee player do that as he was continuously booed throughout the 4 quarters.
"We're not throwing tomatoes and other random stuff at the people that are performing. It's too much, and it's a reflection on us as a whole when you have fans acting like that."
Kyrie Irving concluded by appealing to the NBA safety authorities to not let such happening becomes a regular feature.
Also Read: WATCH: Kyrie Irving gets booed at T&D Garden in the Game…
Also Read: "He is the The Best One-On-One Player": Charles Barkley on James…