The Phoenix Suns beat the Minnesota Timberwolves 107-100 on Wednesday night, but it was not a smooth ride for the Wolves' star Karl Anthony-Towns. In the third quarter, Towns scored a bucket and celebrated by pointing to his wrist, copying the famous gesture of Mikal Bridges.
But Suns' Mikal Bridges was not having it. He quickly answered with a three-pointer and trolled Towns with a thumbs-up. Bridges then ran back to the other end of the court while shaking his head and grinning.
Bridges' hilarious reaction was captured on video and became a hit on social media, where fans and experts applauded him for his witty comeback. Many also noted how ironic it was for Towns to mimic him, who is known for his clutch gene, while his team was down by a large margin.
Also Read: Jayson Tatum creates history and emulates Larry Bird with MONSTROUS performance in Celtics' blowout win against Bucks
Mika Bridges has outplayed Towns this season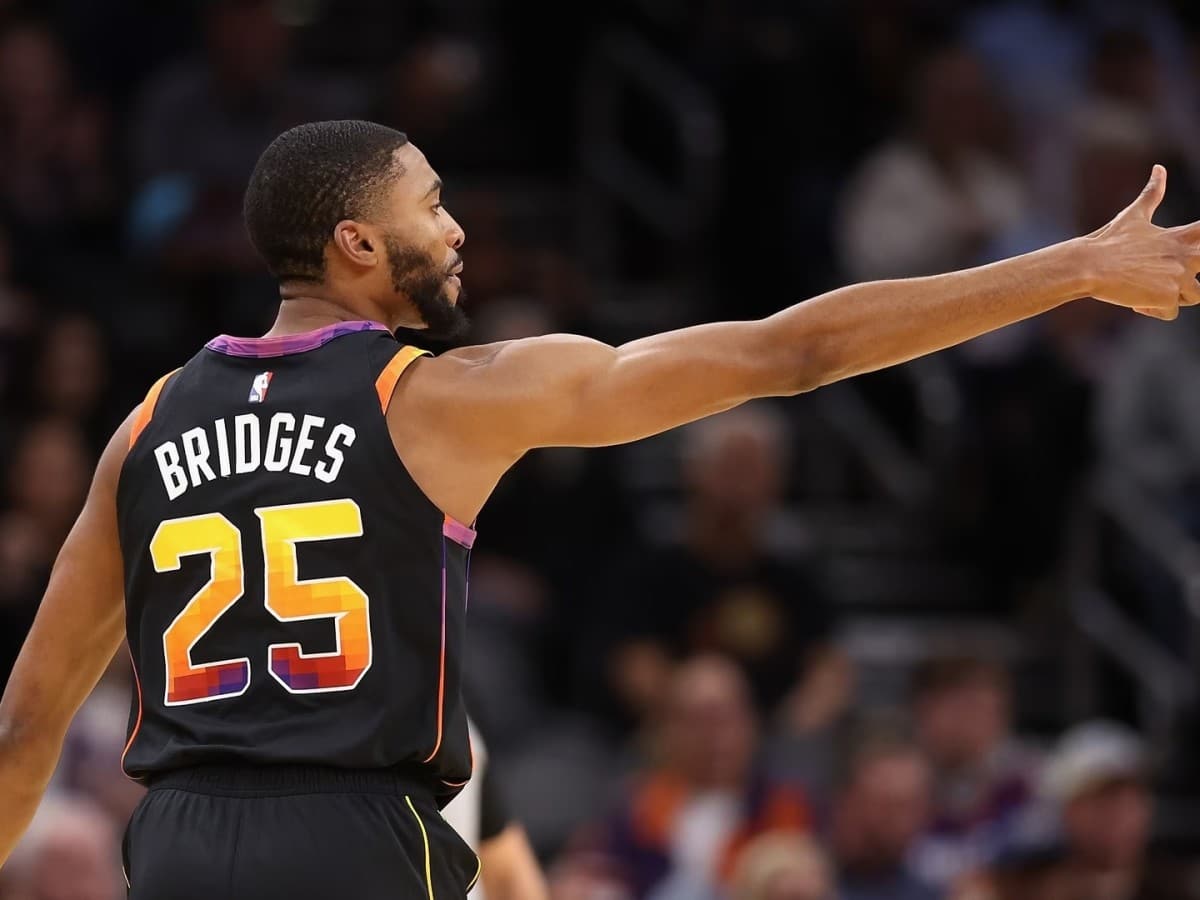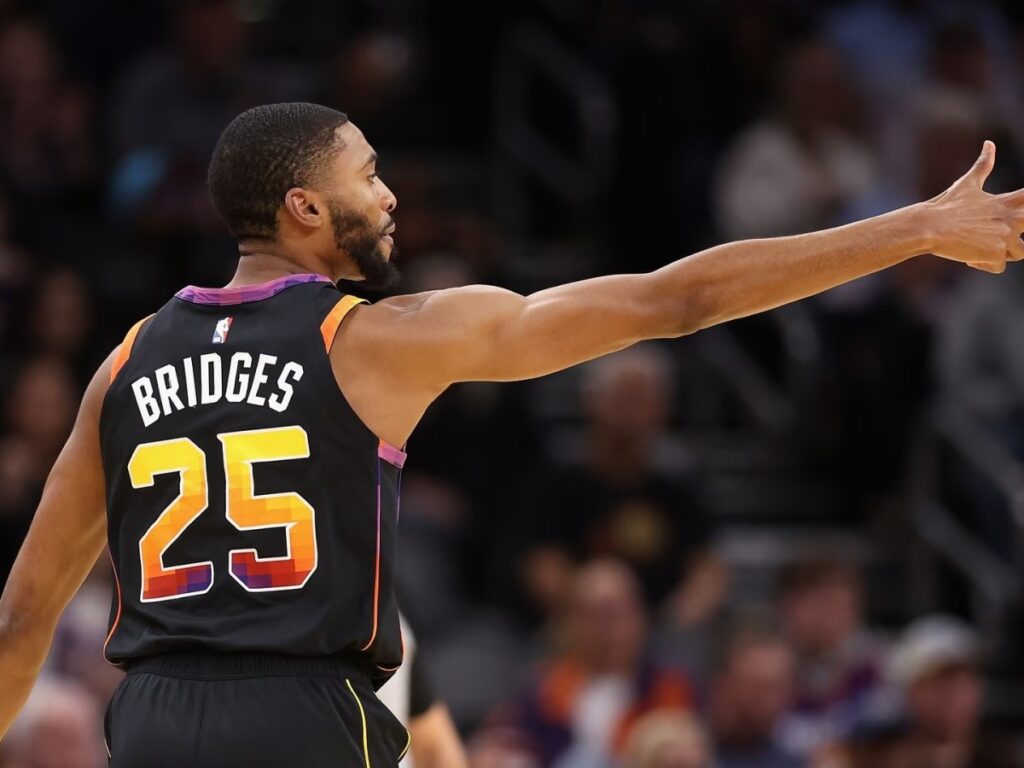 Mikal Bridges has been a breakout star for the Suns this season, averaging 19.8 points, 4.4 rebounds and 1.8 steals per game on 47.4 percent shooting from the field and 39.9 percent from three-point range. He is also a lockdown defender who can guard multiple positions and disrupt opponents with his wingspan and agility.
Towns, meanwhile, has had a rough season, missing 20 games due to injury. He is putting up 20.7 points, 7.9 rebounds and 5 assists per game, but his efficiency and impact have dropped from previous seasons.
Bridges clearly demonstrated that he is not intimidated by Towns or anyone else in the league. He also showed that he is a vital part of the Suns' success, as they are currently second in the West with a 32-14 record. Bridges has earned the respect of his peers and coaches, as well as the fans and media.
Towns, on the other hand, should concentrate on improving his game and helping his team win more games instead of copying other players' celebrations. He should also be wary of messing with Bridges again, because he might get trolled even worse next time.
In Case You Missed:
"The worst s**t that ever happened" – 50 Cent brings his BEEF with long-time rival Ja Rule to the NBA, claims rapper cursed a franchise
LaVar Ball gives LeBron James' son Bronny RADICAL career advice ahead of future as NBA star
"Deliberately throwing the game" – Lakers fans accuse Nuggets of intentionally losing to Pelicans to keep LA out of playoff picture