Michael Porter Jr. has had his fair share of battles with injuries tracing way back to his collegiate days. He is currently playing in the NBA Finals against the Heat and is one of the best scorers the Nuggets have in their starting lineup.
MPJ has a nerve issue in his back as he underwent lumbar spine surgery on November 2022 and missed the remainder of that season, this is not his first back injury, as he had a previous surgery in 2017 that cost him most of his college basketball season, he also cancelled a workout before the 2018 NBA draft because of muscle spasms.
MPJ on his injuries: "For a lot of guys, that's career-ending, one of those surgeries. … I don't know if anyone's ever played- especially at my young age-after three back surgeries." MPJ had a total of three back surgeries over the span of five years to get back on the court and it is incredibly amazing how he is still performing at such a high level.
Michael Porter is currently averaging 14.6 ppg 8.3 rpg and 1.8 apg on an impressive 38.6% shooting from 3pt range. He is logging in one of his best seasons playing a career-high games of 62 games played in the regular season, with an additional 16 playoff games played as of right now.
As far as his injuries go, the past doesn't seem to slow down MPJ as he proving to be one of the best young talents in the league and might be on the verge of winning an NBA Championship if the Denver Nuggets can seal the deal against the Miami Heat.
Related: Nikola Jokic DISMISSES Shaquille O'Neal's analysis, fires warning to Nuggets teammates
The crazy GROWTH of Michael Porter Jr. as a defender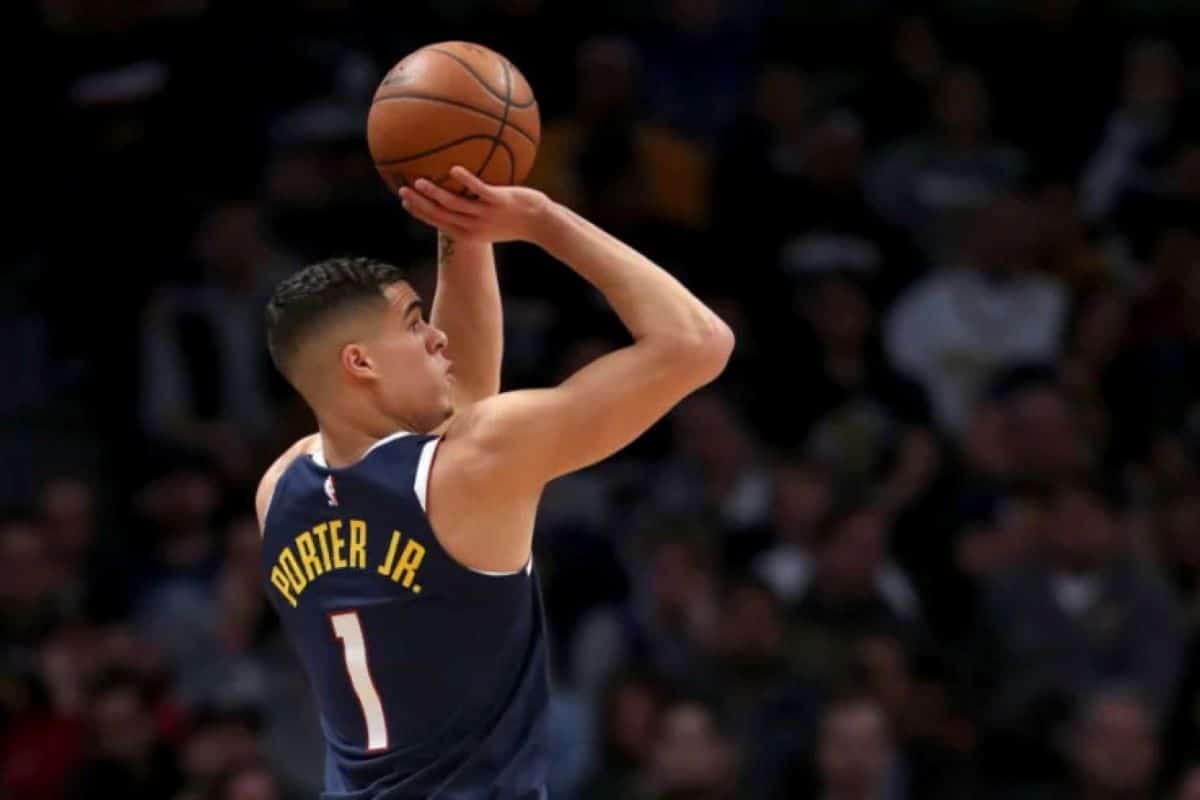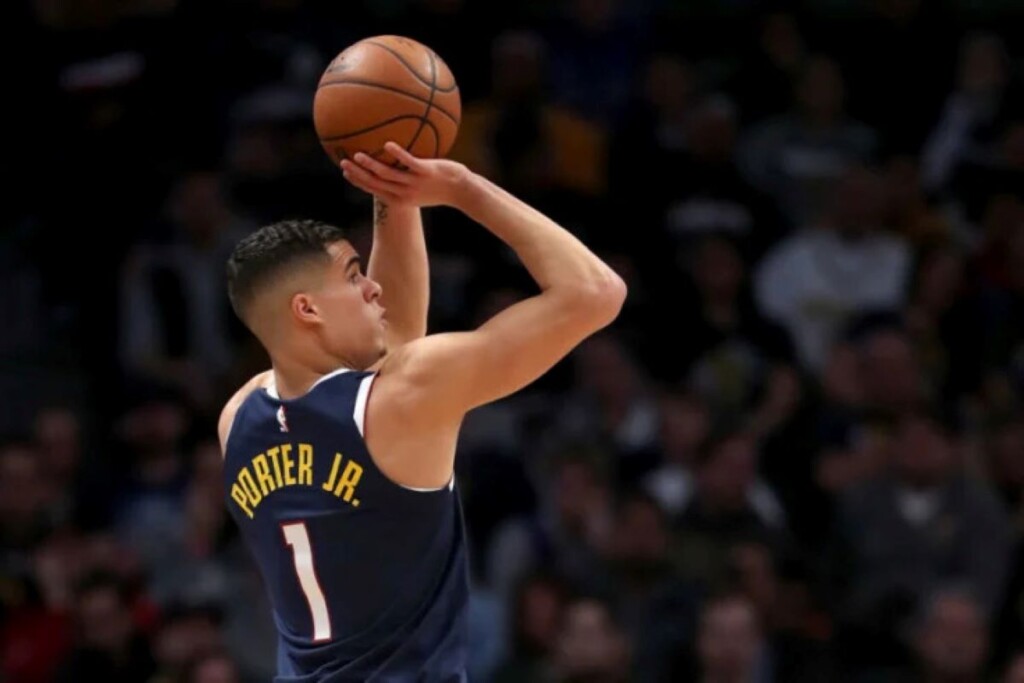 Porter Jr. came into the league as a pure scorer with a massive wingspan at the wing position and the ability to shoot the lights out the arena but his main downside was always his defense.
Coming into the league MPJ was no doubt a one-dimensional player whose focus was putting the ball through the hoops, occasionally passing up wide-open passes to hit tough shots earning him the title of a 'Ball hog'. This year's playoffs saw the improvement of MPJ both on offense and defense, showing overall maturity on the court. Mike Malone did a great job of utilising Porter's massive 7-foot wingspan, playing him as a sort of a free roamer below the rim, picking up on any penetrations made by the opposing team. His defense played a crucial role on both the Wolves and the Suns series earlier in the playoffs as he picked up Jokic's inability to block shots, cleaning up on any drives made at the expense of The Joker.
MPJ is much more fluid and active on defense this year as compared to his earlier seasons where the opposing offense would exploit his on-ball defense. With an improved Porter Jr., the Nuggets are looking to close out the Miami Heat as soon as possible as predicated by their impressive 104-93 Game 1 win against the Heat.
In Case You Missed It:
Do Follow Us On: Google | Facebook | Twitter | Instagram