Novak Djokovic had a dominating end to the season-ending championship after beating Jannik Sinner, the World No.4 on his home turf. Following his 7th ATP Finals win, the Serbian has set numerous records to tumble. Djokovic came into the Finals at the end of the age-defying year which has brought him three Grand Slam titles, taking his total to an all-time best of 24, and a 40th Master's 1000 title.
The 36-year-old took his record-breaking crown by beating two of the most talented young players in Sinner and vanquished semi-finalist Carlos Alcaraz, showing that he still has plenty to offer to the world of tennis.
With this momentum going on with him, Nole will definitely have an eye for the gold medal in the upcoming Paris Olympics, which is the only major missing in his illustrated trophy cabinet.
After the victory against the 22-year-old in the ATP Finals on Sunday, Djokovic had a passionate yet warm celebration with his kids who had come there to cheer him. After all the passionate celebrations, the father side of Djokovic took over and was posing in front of the camera with his children Stefan and Tara. The adorable kids were replicating their father's pose and were also matching his expressions as well.
Novak Djokovic full of praises for Carlos Alcaraz and Jannik Sinner after successful ATP Finals campaign
After finishing the ATP season-ending tour and the season at a high, the Serb was in full praises for Carlos Alcaraz and Sinner, Nole post winning the title, said,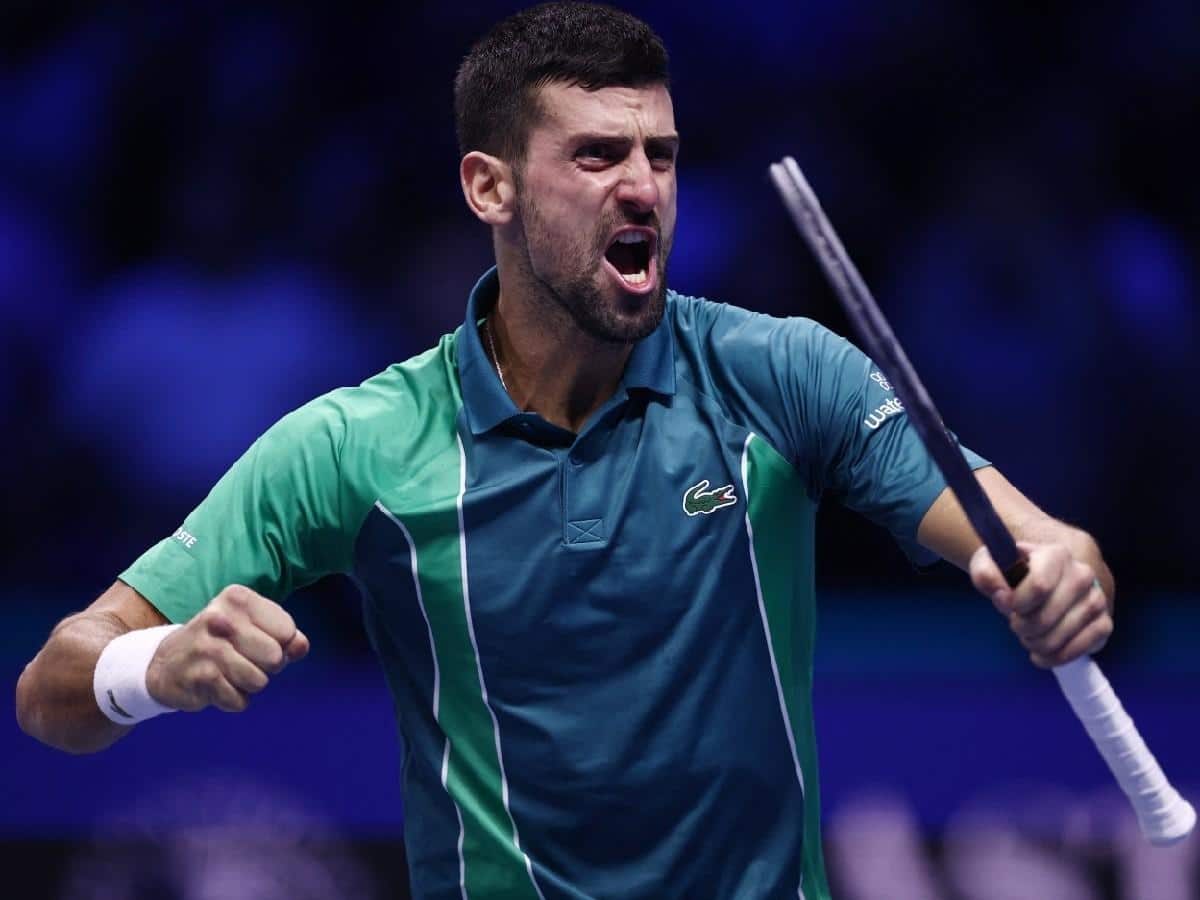 I think the match against Alcaraz last night and the one tonight probably are the two best matches I have played under circumstances that I have played this season against two players who are in fantastic form and the quality of Alcaraz and Sinner we all know. Playing Sinner in front of his home crowd and the way I finish the tournament and the season is amazing. I am very very proud of the performance obviously.
The 24 Grand Slam titles winner has reportedly not taken a break after the ATP Finals which the Serbian usually does after major tournaments. Nole has reportedly reached Malaga for the Davis Cup in his personal jet. Nole is the captain of the Serbian National team in the Davis Cup and the team has already reached the quarterfinals of the tournament. Thus, wasting no time, Djokovic has directly reached Malaga, where all the remaining matches will be played.
In case you missed it: