The Kansas City Chiefs wide receiver JuJu Smith-Schuster is one of the team's most well-known faces. He is already the youngest player to reach 2,500 career receiving yards and the first player to score two offensive touchdowns of 97 yards, breaking numerous franchise and NFL records.
Smith-Schuster's early admiration for football led him to pursue the sport and eventually become a star in the NFL. When he graduated from high school, rivals.com gave him a five-star rating. To continue playing, he decided to enroll at the University of Southern California.
After providing the team with the best of his efforts, Smith-Schuster announced that he would enter the 2017 NFL draft. The Cowboys were highly interested in selecting him, but the decision later changed. Smith-Schuster was the fourth-best wide receiver in the draft, according to ESPN and Sports Illustrated, which is a commendable ranking.
He was the youngest player selected in the 2017 draft by the Pittsburgh Steelers, who selected him 62nd overall. Smith-Schuster signed a four-year rookie contract that paid him $4.19 million while he won the first game of his career against the Cleveland Browns in the season opener.
He currently plays for the Kansas City Chiefs, with whom he agreed to a one-year contract in 2022.
Related: NYC Mayor Eric Adams admits the Empire State Building turning green after the Eagles' NFC Championship win was a mishap
Who are JuJu Smith Schuster's parents, Sammy and Lawrence Schuster?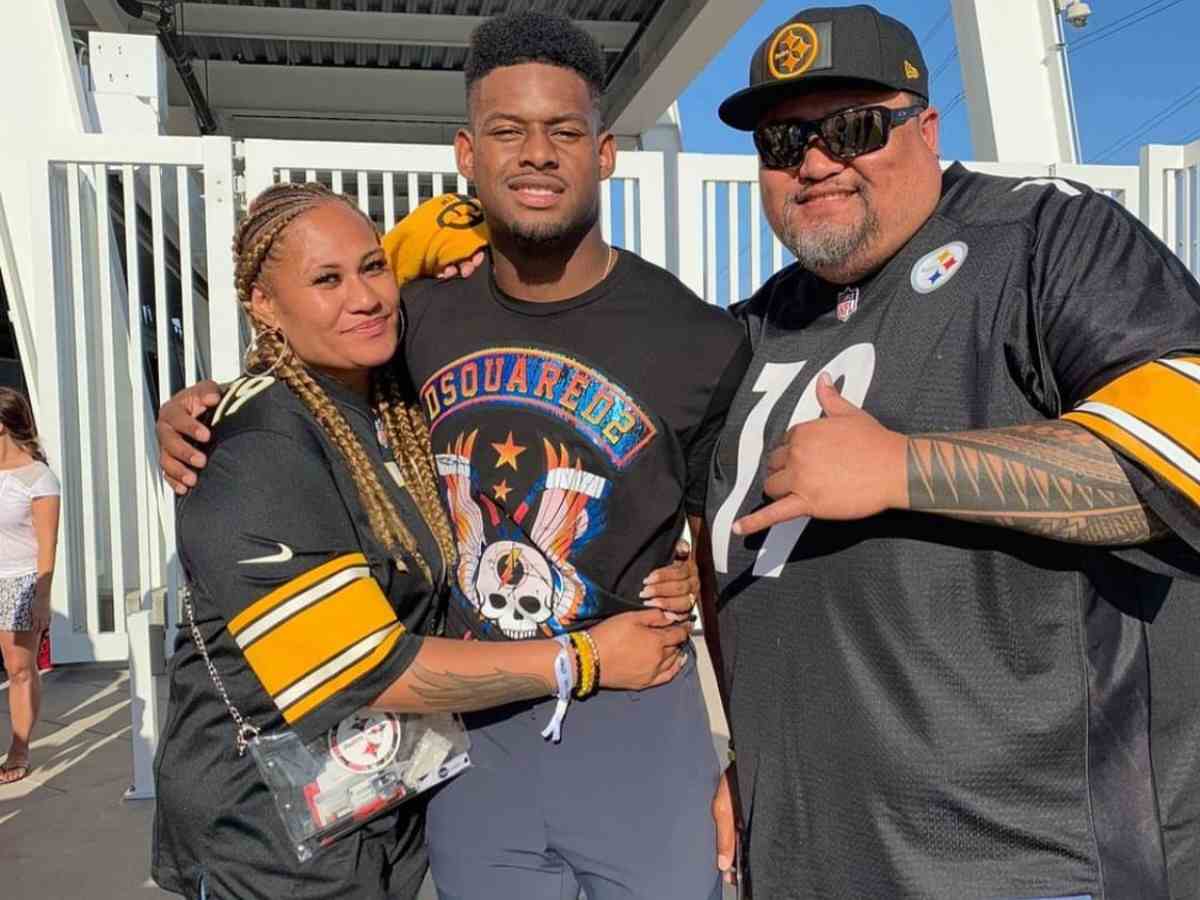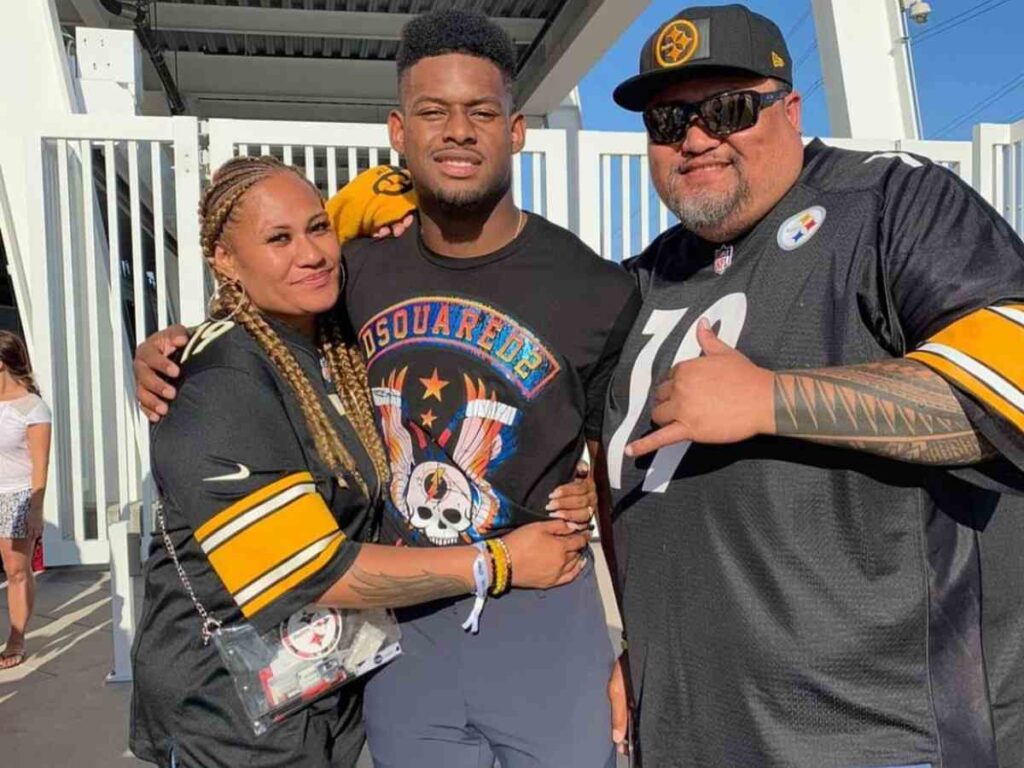 Sammy and Lawrence have been supportive parents to JuJu all along his life. However, Lawrence is not his biological father and he married Sammy when JuJu was just 4 years old. There is no data on who the biological father is.
Coming to the player's parents, he is more attached to his mother Sammy, who brought him up well. With Lawrence by his side, she was able to pull up the best upbringing for her kids. Lawrence has been one supportive hand in JuJu's life who taught him to play football and even rugby as a child.
The immense love and support of his father led the player to change his last name to Schuster as a tribute, and he also gifted his dad a brand new truck after he signed an NFL draft with the Steelers. While there is very little information about his biological father and stepfather Lawrence, likewise is for Sammy.
The player and his mother are emotionally connected too deeply with each other, which confirms the level of the bond they share. It's said that his mother is quite defensive and takes no trolls and jokes about her son.
Sammy has five more kids with Lawrence and JuJu is very caring for them. He constantly shares appreciation posts for his family and always thanks them for how far he has come.
Do follow us on: Facebook | Instagram | Twitter
Related: "She knew it was coming"- Eli Apple's mother deactivates her Twitter account following the Bengals' loss to the Kansas City Chiefs
Related: "Divorce in 3 years"- Patrick Mahomes' wife Brittany's attempt to troll the Cincinnati Bengals HORRIBLY backfires