Jim Trotter is a veteran writer who was part of the NFL Network since 2018. The writer is from San Diego and worked up the Journalism ladder to find himself at this position.
Trotter had always been commited to Journalism and maybe that's the reason of his downfall. The Journalist was recently fired by the NFL Network as his contract was not extended.
Although, this seems like the normal occurrence, the timing of the events is extremely suspicious and indicate something else entirely. Just days before his contract was not renewed, Trotter was in an interview with NFL commissioner Roger Goodell where he asked him about the racial diversity issues in the NFL Network workplace.
The NFL itself has a lot of racial diversity. However, according to Trotter, the diversity isn't seen in the Network's workplace. "The NFL says it's commitment to diversity extends beyond the sideline and front office, but the numbers in the newsroom at the league-owned media group says otherwise," Jim Trotter asked Roger Goodell on NFL Network.
This was not the first time Trotter had asked Goodell about the racial diversity issue in the workplace and there was one more instance of that. This resulted in the NFL to get rid of Trotter, one of the few non-Black athletes athletes it had.
Read Further: 'Jail time confirmed?' Washington Commanders Owner Dan Snyder in hot water again as new investigation reveals multi-million dollar loan fraud and shady expenses
Jim Trotter stated on social media that his contract won't be extending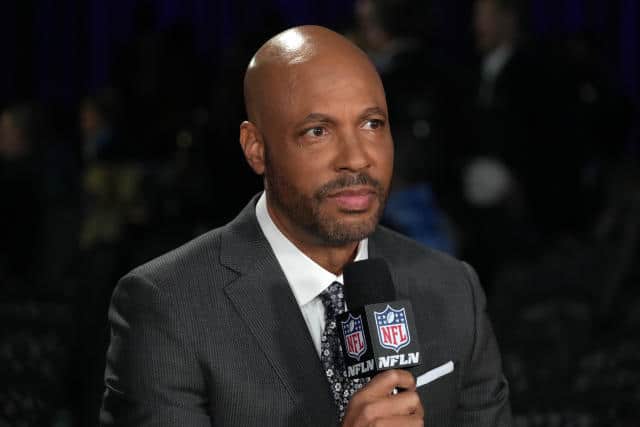 The NFL have been in a lot of scrutiny since the news of Jim Trotter getting fired was released on mainstream media. The league is already in three different lawsuits with Black coaches amidst this recent incident of firing a well-known and established Journalist.
"Some personal news: This will be my final week with the NFL Media Group. I was informed over the weekend that my contract is not being renewed," Trotter tweeted. "I thank NFL Network and NFL.com for the lessons learned and affirmed over the last five years."
During his time working for the Network, Trotter was one of the only few who was critical of the league while working for them. The Journalist asked those questions to Goodell as he felt it was his responsibility to represent the common people.
This was not the first time that the league got into scrutiny as Roger Goodell and the league have also been accused of protecting Commanders owner Dan Snyder for his recent allegations.
Do follow us on: Facebook | Instagram | Twitter
Read Further: "I'm a complete tight end, baby!" Rob Gronkowski gives a witty reply to the ongoing GOAT TE debate between him and Travis Kelce
Read Further: "Try again and do better," Gisele Bündchen appears to send hidden message for ex-husband Tom Brady through CRYPTIC Instagram post