Russell Wilson is currently going through a tumultuous time in his life. The Denver Broncos QB has failed massively since arriving at his new team in a blockbuster trade and was statistically one of the worst QBs in the league.
However, there was a time when the former Seattle Seahawks QB was ruling NFL and was the best in the league at one moment. During that time, Wilson had just started dating a musician girlfriend, Ciara, who had just broken up with her ex, Future.
Ciara and Future also had a son together. The rapper was agitated over the breakup and even targeted Wilson due to it. Future called out Ciara for bringing Wilson around their son after just weeks of knowing him. He was featured in an interview on the Breakfast Club with Charlemagne and spoke in great detail about his relationship and breakup with Ciara.
"I guess you gotta have a baby or something to knock the curse off. I ain't thinking about her, man," Future stated. "You don't bring a man around your son. "You've known this man for a few months and you're bringing him around your kid? Who does that?"
Since then, Ciara and Russell Wilson have come a long way and even got married. They have two children together and the Broncos QB holds them in high regard and always puts his family first.
Read Further: "All three Chargers fans," Raiders owner Mark David brutally MOCKS the Los Angeles team while opposing the flex schedule for Thursday Night Football
Russell Wilson persevered despite the hate from Future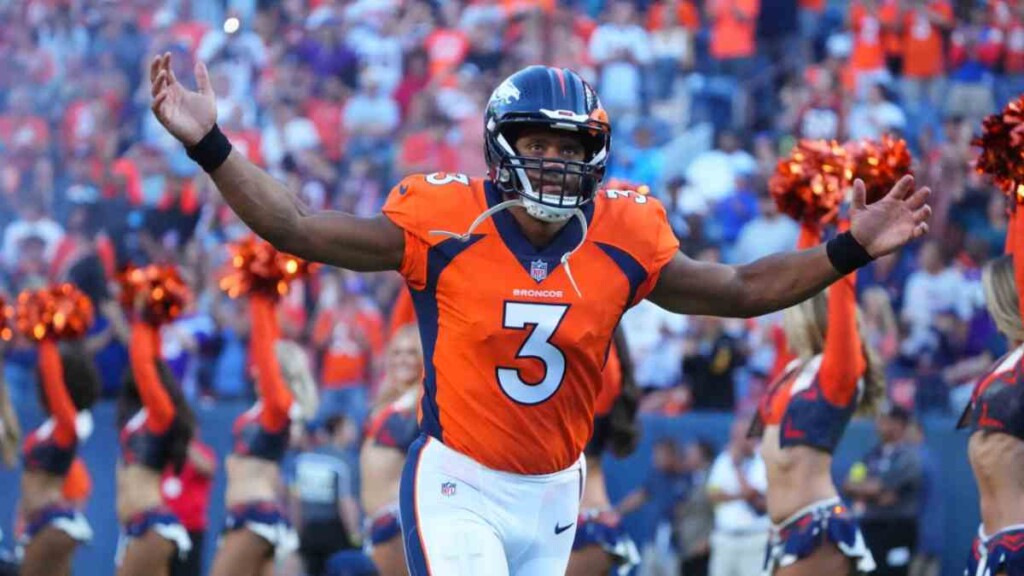 American rapper Future went all in for his hate for Russell Wilson and called him out on many occasions for apparently stealing the mother of his child. Future was featured on the Beats 1 radio and went on a lengthy rant to call out the QB, who had just started dating his ex-fiancee.
Future also called out Wilson for not being a man during the same interview. However, things were entirely different for the Broncos QB, who used the time to develop a deep bond with Future Jr. and they share a great relationship even today.
Wilson later married Ciara and has always been together through thick and thin. Although, the same can't be said about his career in the league, which has gone downhill since his massive trade.
Hopefully, a new season brings many changes for the Broncos QB who will be looking to bounce back to his old feared form that helped him win the Super Bowl with the Seahawks.
Do follow us on: Facebook | Instagram | Twitter
In Case You missed it